Bounce! Trampoline Sports recently opened its Syosset location. The indoor trampoline center on Long Island offers birthday parties, trampoline fitness classes, and open bounce time.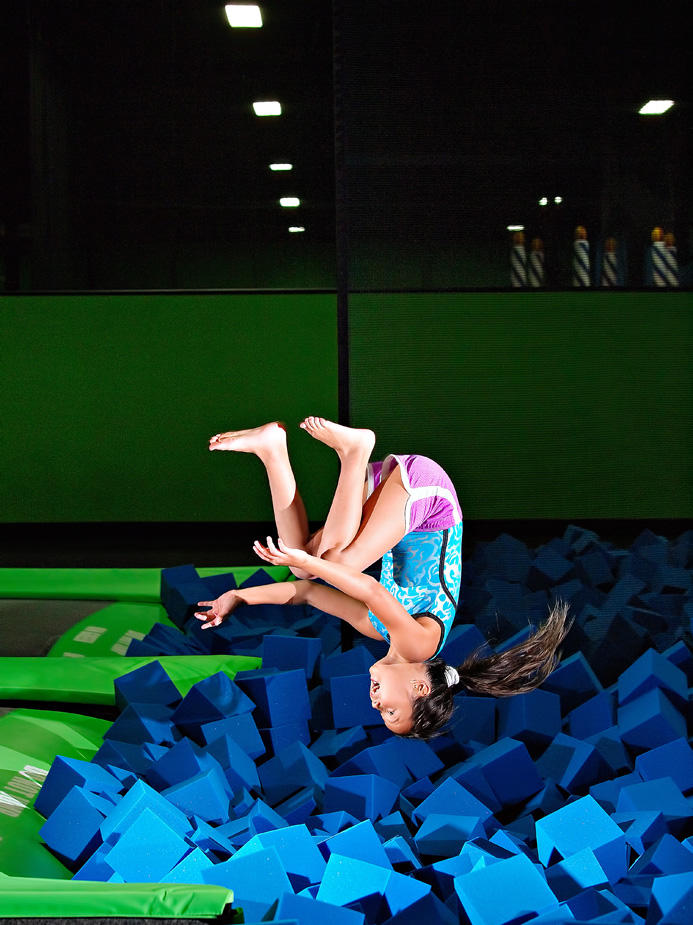 Katarina Fried practices a fearless front flip into one of the soft foam pits at Bounce!
Bounce! Trampoline Sports launched a new location in Syosset on Sept. 3 and said thank you to its new neighbors with a two-day grand opening celebration on Sept. 7 and 8. All proceeds from the grand opening were donated to the Nassau County Firefighters Burn Center and the Nassau County Detectives' Charitable Foundation
A jump up from the first Bounce! location in Valley Cottage, the new jumping gym boasts three dedicated slam dunk basketball lanes, two dodge ball courts, and a large area for open jumping. There are also two foam pits, and a dedicated Bounce! Jr. area, for kids ages 2-6—Bounce! Jr. has it's own open court and foam pit.
Nick Caplan, general manager of Bounce! Syosset, says the new location is designed to be a blast for every member of the family and to help people have fun while being active. "When you come in and see something like this, it definitely blows your mind," Caplan says. "It's a great place to have fun with your whole family. It's a way to stay healthy and be active without even knowing it."
For an additional fee, Bounce! hosts fitness classes, and, for those looking to get serious about their trampoline training, a special tumbling instruction class. In addition to physical fun, the Syosset facility has several private party rooms—perfect for birthdays and other group events.