Award-winning actress Jane Lynch of the hit show "Glee" will make her Broadway debut May 16 as Ms. Hannigan in the current revival of "Annie" playing at the Palace Theatre in New York City.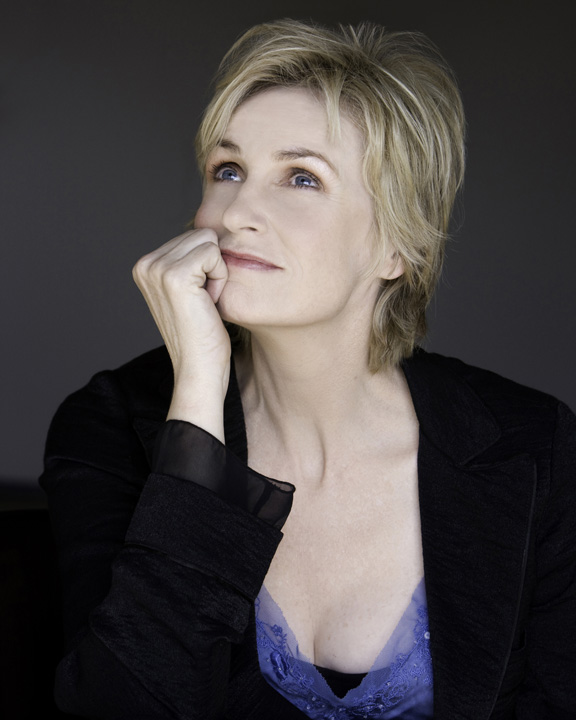 It may be her first time on Broadway, but when Jane Lynch, the Emmy Award-winning actress who plays domineering cheerleading coach Sue Sylvester on Fox's hit series Glee, joins the cast of Annie in May, she'll be on familiar ground. Lynch is scheduled to replace Katie Finneran in the role of Ms. Hannigan, the child-hating, comically cruel orphanage owner and nemesis of the young title character, played by Lilla Crawford.
Her two-month run with the show, beginning May 16, will be Lynch's first turn on the Great White Way.
"Some may say I know a thing or two about playing intimidating authority figures," Lynch says. "So I am excited and honored to be making my Broadway debut with the wonderful Annie company and joining the pantheon of women who have taken on the great and irresistible role of wicked Miss Hannigan."
Katie Finneran will depart the production at a date to be announced in order to begin filming a new NBC comedy series with Michael J. Fox.
For full details on Annie, the revival of the classic rags-to-riches tale that's currently playing an open-ended run at Manhattan's Palace Theatre, read our theater critic's full review of the show.
For a full schedule of the show and to purchase tickets, visit anniethemusical.com.