The Katonah Museum of Art in Bedford, NY, is a non-collecting museum that hosts about a dozen art exhibits each year and corresponding programs for kids and families such as guided tours, story times, art programs, family days, and school vacation programs.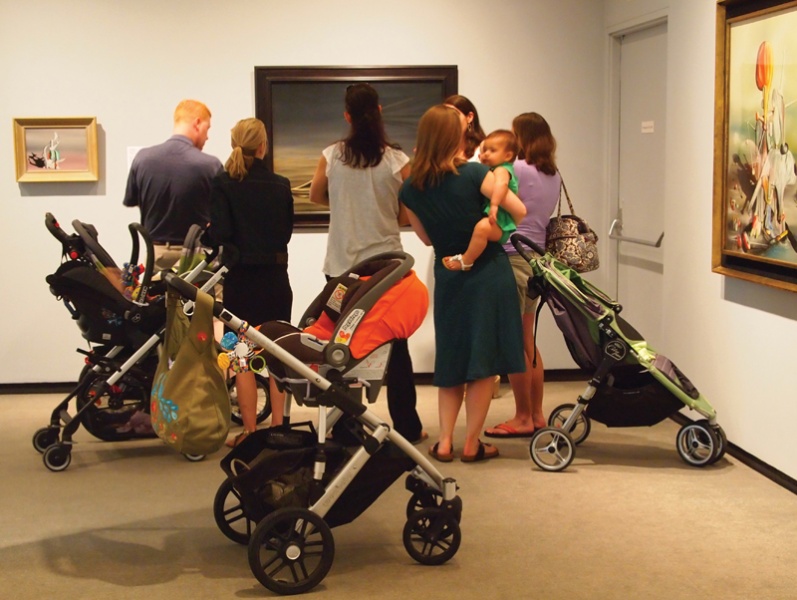 Parents with tiny tots (younger than
18 months) can attend special Stroller Tours ($5)
before museum hours on one Friday each month.
Located in a historic hamlet of Bedford, the Katonah Museum of Art was founded half a decade ago by volunteers from local communities. Now a member of the Fairfield/Westchester Museum Alliance and the American Association of Museums, the 10,000-square-foot KMA creates about a dozen art exhibits each year that span a wide range of cultures and time periods. It is a non-collecting museum, which means that instead of curating a permanent collection, it's constantly focused on presenting new exhibitions, new artists, and new artwork. The museum hosts a variety of family programs that correspond with its current exhibit, from guided tours to free story times, art activities, family days, and school vacation programs.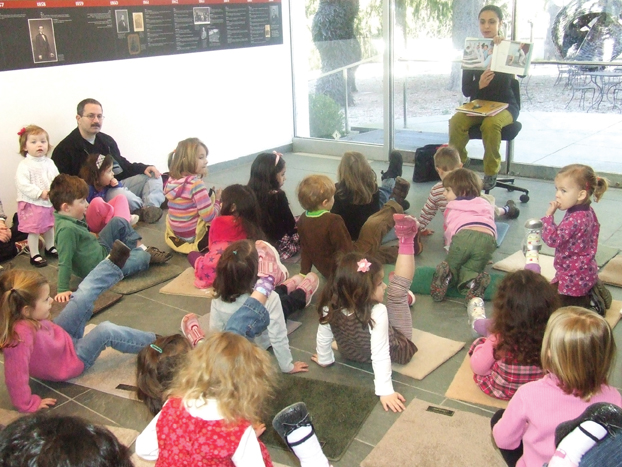 During Target Picture Story Saturdays (FREE; select Saturdays
at 10:30am), kids and their family members are invited to listen
to stories read by special guests and do related art activities.
Museum Tours
The museum offers docent-led tours to the public Tuesday-Sunday at 2:30pm (free with museum admission).
After-school group tours may be scheduled may be scheduled during regular museum hours (see below). These are interactive, 90-minute tours that include an art activity and are tailored by age group ($8 per child).
Guided tours, which run 45 minutes, are recommended for groups of six or more adults or any organized group. These tours are recommended for special needs groups (the museum is wheelchair accessible). Guided tours are offered by appointment only during regular museum hours (see below). The fee for guided tours is $8; $6 for seniors and those with special needs; free for staff members and/or tour organizers.
Self-guided tours of eight people or more must make a reservation at least three weeks in advance. Listening devices are available on request.
For information on upcoming family programs and events at the museum, including Tuesdays for Tots (for ages 3-5) and Art Adventures (for kids in grades K-6), check its calendar of events at katonahmuseum.org/programs-and-events.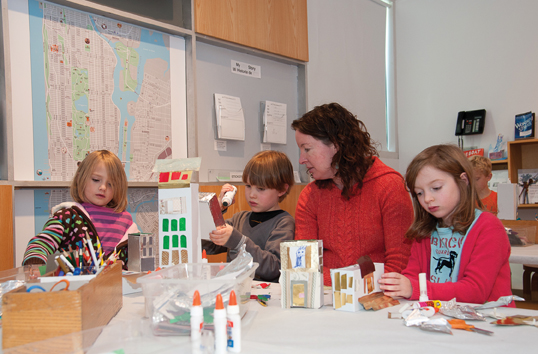 School's Out/Art's In ($6 with admission) is a drop-in art program
for kids ages 3-12 held on public school vacation days.
Details
Address: 134 Jay St. (at Route 22), Katonah
Hours: Tuesday-Saturday 10am-5pm; Sunday 12-5pm
Admission: $10; $5 seniors and students; free for children younger than 12
For more information: 914-232-9555 or katonahmuseum.org