GET CRAFTY WITH HALLOWEEN GHOSTS
Related:
halloween recipies
,
halloween decorations
,
halloween ghosts
,
halloween crafts
,
These simple Halloween decorations will haunt your holiday table. Kids can help make the classic ghost motif with tissue paper, white chocolate, marshmallows, or eggs.
Goblins are ghastly and ghouls are always game for a fright, but ghosts are a classic Halloween decoration that can be both silly and spooky. Whether you already live in a haunted house or simply want to haunt your holiday table with some easy decorations, these simple ghost-themed goodies are perfect for little ones. Kids will love painting faces onto marshmallows and tissues and--bonus!--your bedsheets will be spared the holes-for-eyes treatment another year.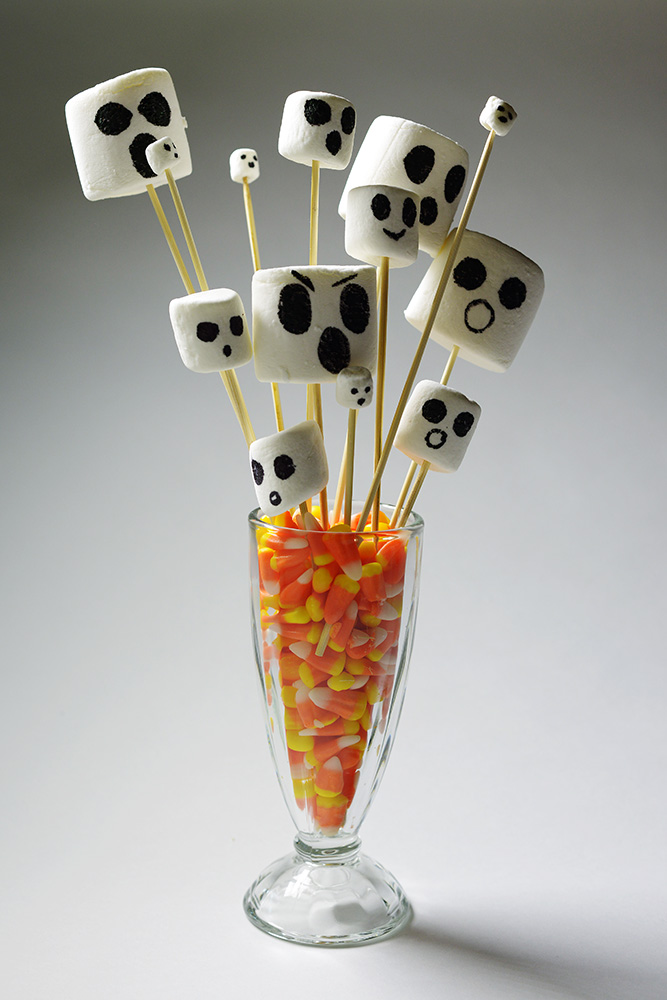 Marshmallow Ghosts on sticks
Using an edible decorating pen, draw ghost faces on as many differently-sized marshmallows as you can find. Place marshmallows on wooden skewers and arrange the skewers in a tall glass filled with candy corn.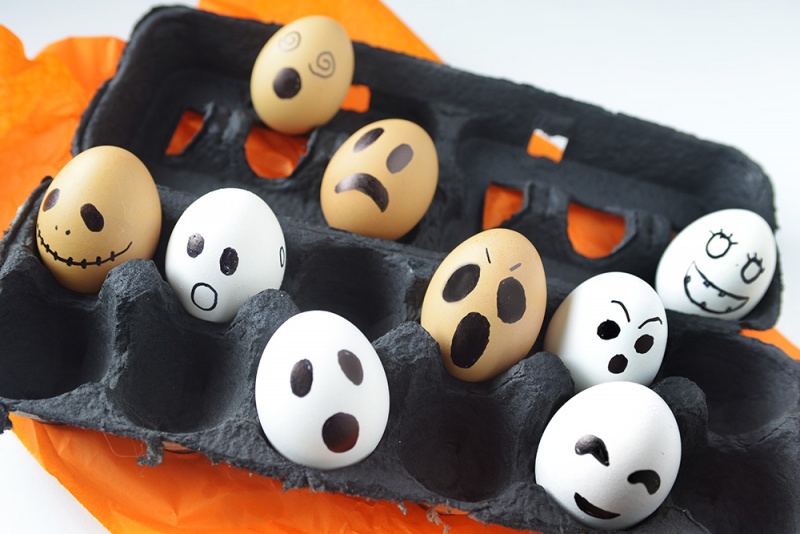 Hard-boiled Egg Ghosts
Paint an egg carton with black paint. Hard boil eggs, chill, and dry. Using a food-safe black marker, make ghost faces on egg shells. Place back in carton.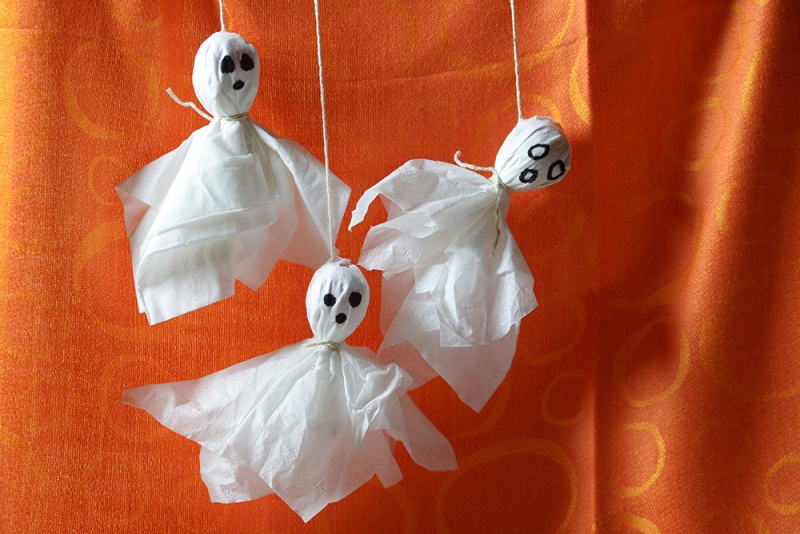 Tissue Paper Ghosts
Place a sheet or two of white facial tissue over round lollypops and tie with string or white ribbon just below the pop itself. Make ghost faces with a black magic marker. To hang the ghosts and make them float, attach longer string to the ghosts' "necks."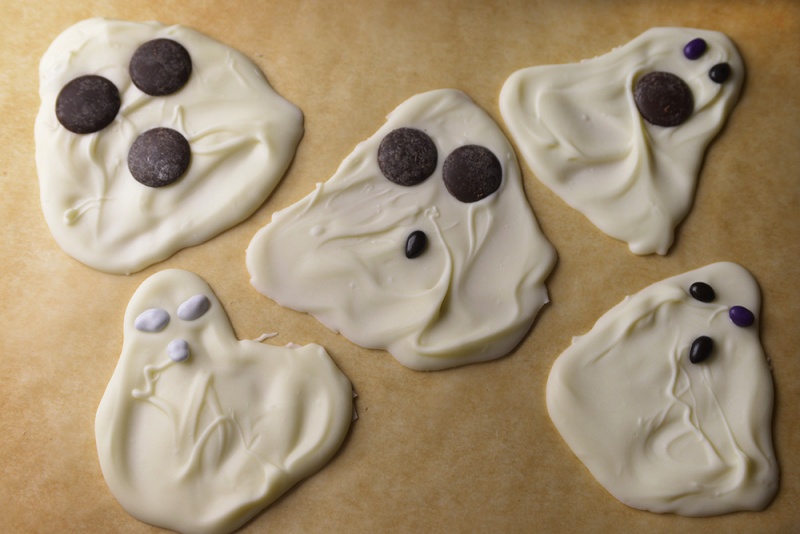 White Chocolate Ghosts
Melt white chocolate slowly over low heat in a double boiler or on medium heat in the microwave. Spread the melted chocolate into ghost-like shapes on a baking pan lined with parchment paper. Use whatever you desire to make the eyes and mouth--raisins, jelly beans, chocolate wafers, chocolate-covered nuts, M&Ms all work well, but get creative with your kids! Allow to set in refrigerator.
To create a double boiler, place a glass bowl over a pot with boiling water. Be careful to not let the water touch the bowl, as your chocolate may scorch. To melt chocolate in the microwave, cover a bowl with a paper towel and microwave for 30 seconds. Stir chocolate before placing in the microwave for 15 second intervals--stirring between turns--until chocolate is melted. Chocolate melts most evenly when it is broken into chips or small pieces.
Decorations and recipes by Maryjane Cooke. Photos by Neal Willis
Also see:
Sign Up for our Halloween Newsletter
Cater Your Very Own Graveyard Bash
Fun and Easy Halloween Recipes from a Celebrity Caterer
More Food & Nutrition Articles
Easy Holiday Dessert: Frozen Pumpkin Pie with Graham Cracker Crust
Witches Brew Recipe for Halloween by MOMables
Halloween Treats: Eyeball Cake Pops, Monster 'Toes,' and 'Rotten' Apple Punch
5 Tips for Cooking with Kids Who Have Special Needs
Easy Recipe for New Cooks: Creamy Tomato and Rice Basil Soup