Related: ice skating safety, kids ice skating, Dr Attilio Pensavalle, preventing ice skating injuries,




Dr. Attilio Pensavalle gives safety tips on preventing ice-skating injuries when taking your kids ice skating.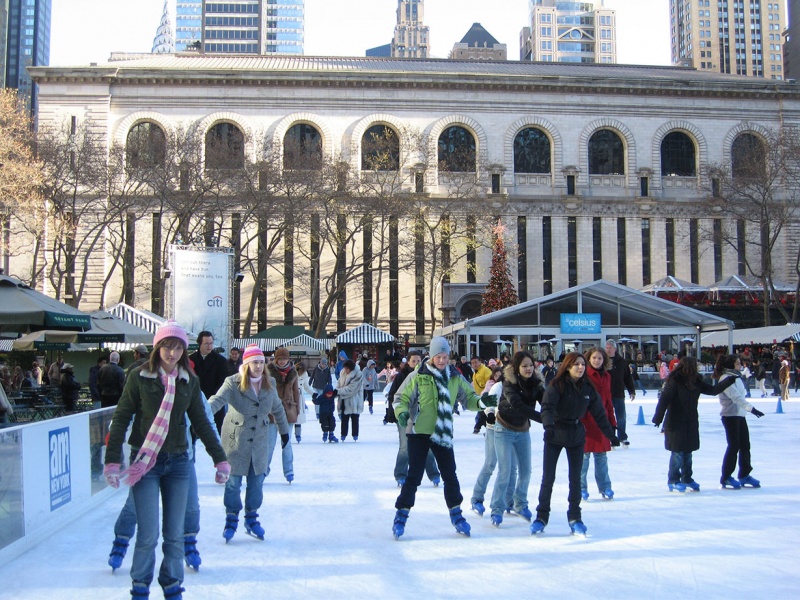 February is National Skating Month. Sponsored by U.S. Figure Skating, the month-long celebration (which began in January) encourages skating facilities to increase awareness and participation with ice-skating programs. National Skating Month coincides with the Olympics in Sochi, Russia, providing an optimum opportunity to discuss safe skating this season.
Ice-skating offers an opportunity to enjoy a fun and relaxing time while participating in healthy exercise. As with every sport, it is important to be aware of safety and to learn how to minimize the risk of injury, which accompanies this activity, so the experience will be one of positive fun and fitness. For ice-skating venues in the New York metro area, check out our where-to guide.
Dr. Attilio Pensaville is an expert in the field of Physical Therapy, Balance, Treatment and Rehabilitation, and can provide numerous tips for safe skating. He can explain how to avoid unnecessary injuries, and if an injury occurs, how to ensure proper treatment.
Facts and Statistics regarding Ice-skating and Tips to Prevent Such Injuries
Quick Skating Facts:
Ice skaters are five times more likely to suffer head or face injuries than inline skaters or roller skaters

Within any given year, approximately 10,000 children ages 5 to 14 are treated in a hospital emergency room for ice-skating related injuries

A study in the journal Medicine & Science in Sport & Exercise found that 39.5 percent of female ice hockey players had symptoms of exercise-induced bronchoconstriction (EIB).
Head Injuries:
When you fall, your natural response is to protect your head. A sprained wrist is better than a concussion. But the problem is that ice is a frictionless surface. Therefore, when you try to protect your head, your arms slide out in front of you and don't break your fall, as they should.

It has been recommended that ice skaters wear wrist pads that would make it easier to grip the ice to protect your head and prevent your arms from sliding out.
Arm Injuries:
One of the most common skating injuries is an arm injury. In many cases, arm injuries are caused by breaking your fall with your arm.

You may also get a sprain on your wrist by attempting to break your fall. If you notice swelling, bruising, or intense pain, you should probably get your arm checked to rule out a fracture.

The two bones in the forearm, radius and ulna, are the most likely bones to break.
Knee Injuries:
If you land on your knee when you fall it will most likely be quite painful, but you will probably get no more than a bruise. In that case, you should get off of the skating area, and apply ice to the knee. Make sure to put a cloth between the ice and your knee to avoid frostbite. In some rare cases, a blow to the knee can lead to misalignment of the kneecap. This in turn can lead to chronic knee pain by wearing down of the cartilage. This is known as "chondromalacia patellae."

If you twist your knee, ex. landing from a jump or beginning a spin, you could hurt your knee ligaments. Most frequently the injury is to the MCL (Medial Collateral Ligament). With this injury, you will have pain on the inner side of the knee and you will feel instability with the knee. You should rest the knee for a few weeks and see a professional physical therapist.

A damaged ACL (Anterior Cruciate Ligament) may require surgery. The knee "giving out" when weight is pushed on it can sometimes be a sign of a tear of the ACL.
Broken Tailbone:
10 Tips to Avoid Ice-skating Injuries:
Make sure your ice skates fit comfortably and provide strong ankle support. Poor fitting skates can cause blisters. Lack of ankle support makes ankles wobbly and can lead to injuries.

Inexperienced skaters should learn some ice-skating basics, which include learning how to stop and fall safely, as well as basic safety rules.

Always look where you are going, even when skating backward.

Always obey rink rules, such as skating in the same direction as other skaters.

Always be alert and aware of surroundings.

Never wear earphones or talk on a cell phone while ice-skating.

When possible and if circumstances warrant, wear a helmet. This is especially important for young children or beginner skaters.

Consider wearing other safety equipment such as kneepads and wrist guards. This is especially important for young children and inexperienced skaters.

Dress appropriately to avoid cold-related injury.

Make sure you rest when you become tired or cold. More skating accidents happen when you're tired.
7 Pond and Lake Safety Tips:
Never skate on an untested lake or pond.

The ice should be a minimum of six inches thick to be safe.

Never skate alone. Children should

always

be supervised by an adult.

Only skate during the day or if the area is lit.

Have a cell phone available to call for help if necessary.

Never cross a frozen pond as a shortcut.

Never go out on a frozen pond after an animal.
Dr. Attilio S. Pensavalle is the founder of OrthoBalance Physical Therapy located in Great Neck. The practice is dedicated to the care and treatment of orthopedic, neuromusculoskeletal and vestibular disorders for balance recovery and fall prevention utilizing state-of-the-art NeuroCom balance assessment and retraining technology. Dr. Pensavalle's extensive experience spans a broad spectrum of professional areas, encompassing orthopedic clinical treatment, clinical education, advanced manual therapeutics and assessment and treatment of balance impairment, fall risk management, and injury prevention.
---
Get Your FREE Indoor Activity eGuide!
---
More Skating & Ice Hockey Articles
Indoor and Outdoor Ice Skating Rinks in the New York City Area
Tips for Safe Ice-Skating
Meet Fairfield Resident Julie Chu of the 2014 U.S. Women's Hockey Team
Sports and Fitness Classes for Kids on Long Island
Sports and Fitness Programs for Kids in Manhattan, NYC

Be a good fellow parent and share this with a friend who would be interested
Local Skating & Ice Hockey Sponsors
See Our Skating & Ice Hockey Directory