Introducing...
Meredith Hirt, Assistant Editor
I've always been someone who writes. Growing up, Lisa Frank diaries recorded every journal entry, every poem, every song, every short story created inside my imaginative mind. But it was many years after my Gel Pens dried up that I realized writing wasn't just something I could do; a writer was something I could be.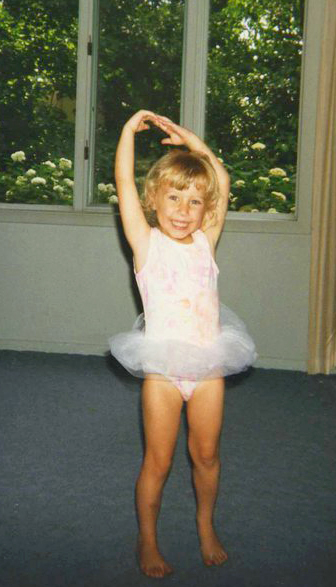 Along with reading and writing, I also fostered a passion for dance. From twirling around the living room as a child to dancing competitevly in junior high and high school, I've always loved busting a move.
Ever the practical Midwesterner, I went to college for business. Thanks to my creative streak, I steered clear of finance and accounting to double major in marketing and entrepreneurship (with a side of philosophy minor, because I love to argue). And business is probably what I would be doing now, a year after graduation, if it wasn't for a little thing you may have heard of called social media. A month into my freshman year at the University of Dayton in Dayton, Ohio (go Flyers!), I received a direct message on Twitter from the editor of the University of Dayton Magazine. He had followed a link to my WordPress blog that I had posted on Twitter and wanted me to write for the magazine. Learning that I could actually have a job as a writer was only the tip of the iceberg of knowledge that I was privy to in my four years as a student writer at the alumni magazine. I was surrounded by inspirational people every day, who taught me how to turn writing into more than just words.
Long before I realized I could truly consider myself a writer, I was quick to identify as a reader. Books always trumped television in the house I grew up in with my parents and two older siblings - one brother and one sister who passed down not just clothes and tips for finagling an extra hour before curfew, but also books they loved. Although I'll never grow tired of cracking the spine on a freshly printed hardcover, I have fallen hard for the convenience of a Kindle and my digital library grows bigger by the day.
I don't know if or when I will be instilling in children of my own a passion for reading and writing, but I am so grateful that my parents encouraged it in me. Whatever my endeavour, I know I have their unwavering support. They much prefer small towns to big cities, but they visit my sister and me in Manhattan when they can, and we love showing them our lives here. Though I have many years before I even consider becoming a parent, I am an adoring aunt to my brother and sister-in-law's five year old son. Despite my childless status, I enjoy working for NYMetroParents because I know it provides a service and serves a purpose; I love that something I write may be able to help a parent make even one small part of their child's life better.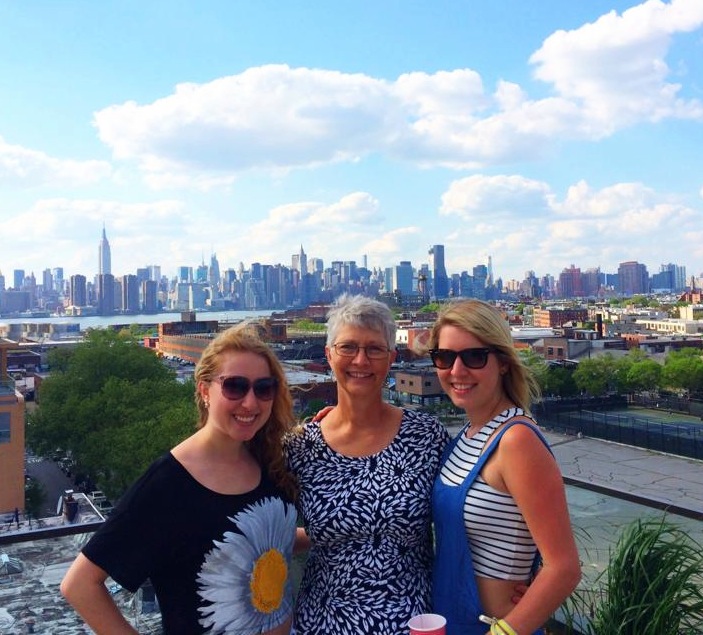 Myself, my mother, and my sister enjoying a sunny Saturday on a Brooklyn rooftop. I love looking at the Manhattan skyline, and I love living among the buildings that create it even more.
When I'm not updating our Twitter and Facebook pages with the latest and greatest events and activities happening in the NY metro area, I'm looking at pictures of polar bears, eating pizza, enjoying New York's many parks with my friends, and reading on the subway. And writing, always, even if it's just 140 characters on my Twitter account, @MerDiann. If you have any recommendations for the best place to enjoy a book and a chai tea latte, please send them my way.