Introducing...
Lindsay Roussin, Summer 2013 Editorial Intern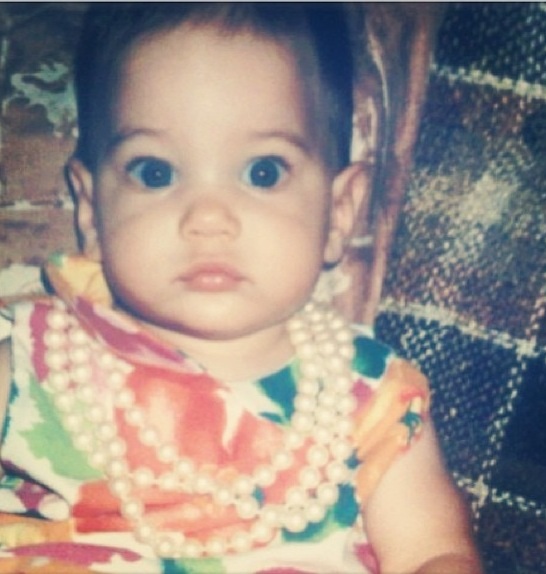 This photo was taken just before my first birthday, when my family lived in Florida. My family used to call me Tweety Bird because my blue eyes were so large compared to my tiny head (I've grown into them since then).
As a young kid, I had big dreams—I mean really big dreams. I wanted to be an actress, but more specifically, I yearned to be Rose Dawson from the infamous film Titanic. At the time, I thought there was no way I could settle for less (I even begged my mom to dye my naturally light brown hair to red). I had an infinite imagination, sometimes sincerely believing that I would find my Jack Dawson (he would have to look like Leonardo DiCaprio) and I would make the first sequel to Titanic. In my younger years, that dream seemed tangible and I could almost feel myself holding the Oscar at the Academy Awards, taking a modest bow in a crowd full of celebrities.
Fast-forward 16 years. I still have a wild imagination and a love for romantic films. But my interests no longer lie on the ship Titanic—instead, they are more within the creative field of writing. As I approach my last year of college at James Madison University, I have almost four years of experience behind me in writing and rhetoric. Writing has served many purposes in my life. It has been my academic focus while attending my university, as well as a hobby and passion. Last summer I was fortunate enough to travel abroad on a program called Semester at Sea. As I traveled across the Mediterranean in an ocean liner with 500 other students (this had no correlation to my Titanic obsession), I was able to combine my utmost interests, travel and writing, in a travel writing class I took onboard.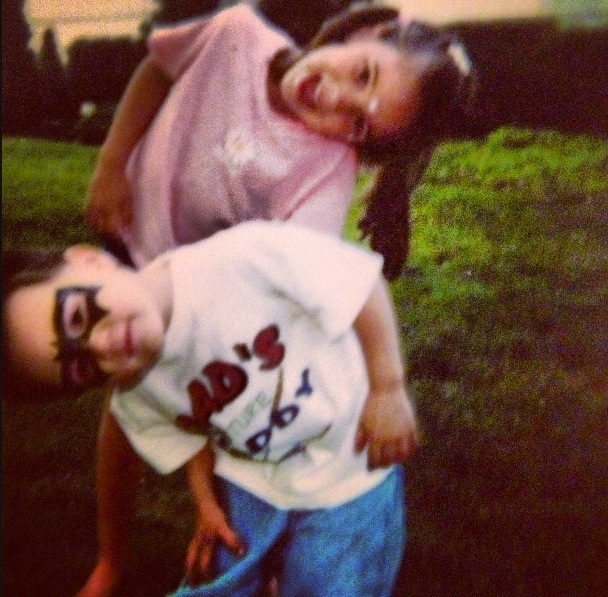 This is me at 6, with my younger brother Steve. The photo was taken just after we went to our town fair in New Jersey. I still regret not getting my face painted that day.
Aside from traveling and writing, my other interests include working out and staying active as well as spending quality time with friends and family. I grew up right around the corner from New York City, in central New Jersey, and ever since I can remember, I've loved visiting New York. I am beyond excited to be in the Big Apple for the summer, and I hope to gain an unforgettable experience here. My goal this summer is to learn the skills in writing and editing that cannot be learned within the walls of a classroom, but rather through real-life experience.
I have to say, the last four years of college have been an interesting, and sometimes strange journey, but I would not have it any other way. I can only hope the following years will bring me as many memorable experiences and laughs as I've had this far.
Meet all of the NYMetroParents Editors