Introducing...
Sarah Buckwald, Summer 2013 Editorial Intern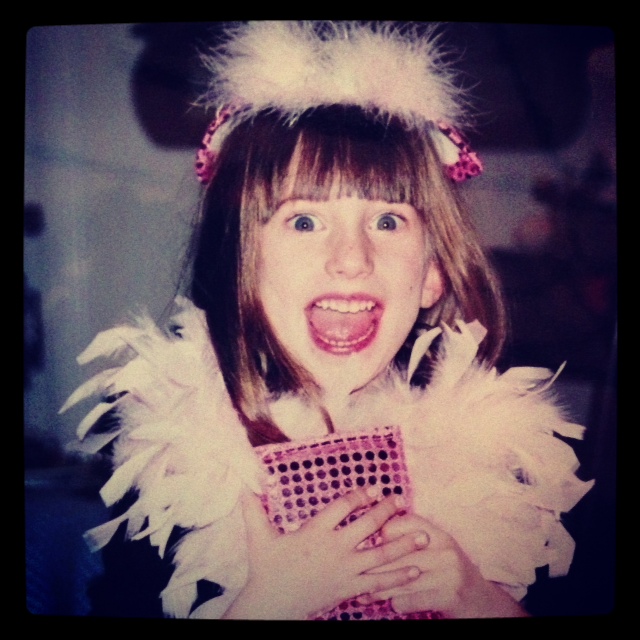 Ready for the runway! I always loved to play dress up. If only Joan and Melissa could've seen my outfit.
When I started to write this, I felt a little overwhelmed. All of the NYMetroParents editors had such interesting stories to tell and mine seemed quite "usual." It finally occurred to me that because my path is still so new, my story is still forming—I'm kind of like the cake that's still in the pre-heating stage.
My very typical life has always been in Fairfield County, CT, with my parents, two younger brothers, and our golden retriever. At different stages of my childhood, I've dreamed of and yearned for the fast pace of New York City, the heels of SJP, and a job I loved so much that it didn't actually feel like work. So close…yet so far away.
My journey started when I was a shy, naïve freshman at Merrimack College three years ago. In school, English and writing came easy to me (math was another story). Still, I always thought I would end up with a career in art or design due to my endless hours of drawing as a kid. But at Merrimack, I am pursuing a communication major and a business minor.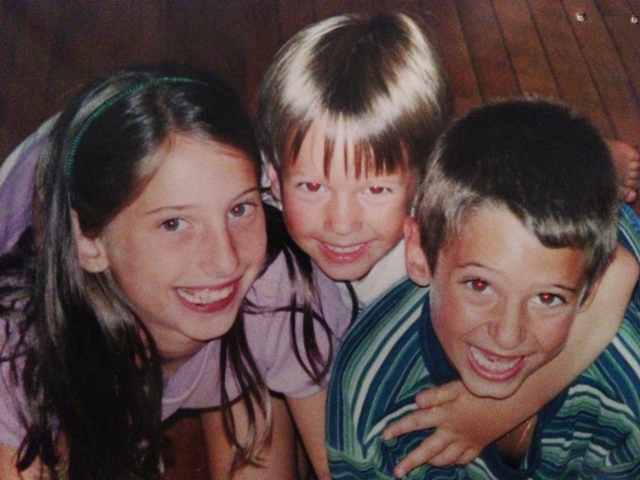 The good ol' days with my "little" brothers (both of whom are now bigger than me)
I never gave much thought to journalism until sophomore year when I stumbled upon the online magazine for college women, Her Campus. The best part about the magazine was that it was founded by young, beautiful, and intelligent…women! I realized that I should put my leadership and editing skills into an opportunity, as I aspired to be an entrepreneur and editor. I then took the exciting step of starting a chapter of the magazine at Merrimack.
After launching Her Campus Merrimack in September, I could not be more thrilled about how far this "project" of mine has grown. Since then, Her Campus Merrimack has become an official club at my school with numerous talented writers combined with an amazing advertising team!
I can only look forward to the road ahead, wherever it may lead me, with each stop as an experience.