Mid Island Flight School, part of Mid Island Air Services, now hosts airplane-themed birthday parties for kids of all ages. Aviation enthusiasts will have the chance to tour a plane and sit in a cockpit.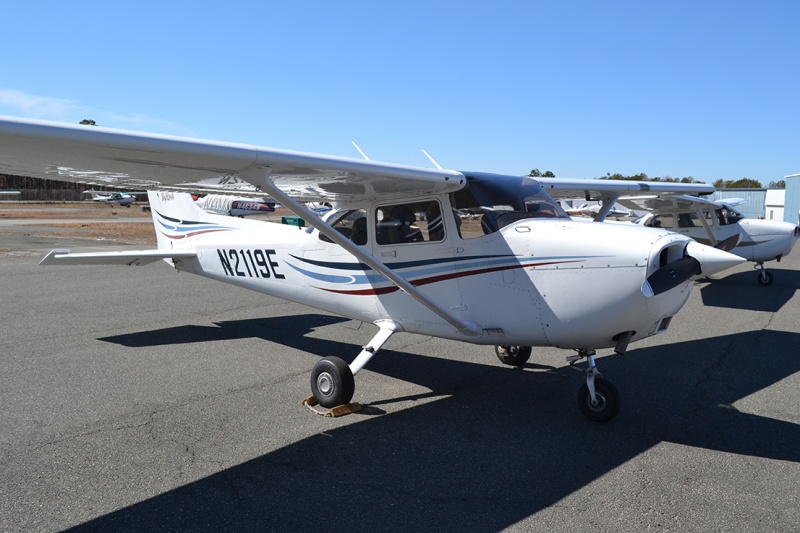 Children at a Mid Island Flight School birthday party can see planes such as the Cessna 172R.
Mid Island Air Service at MacArthur Airport, which offers a flight school and safety seminars, now offers Aero Birthday Parties for all ages through Mid Island Flight School.
The standard party package includes a 2-hour party in a decorated room for six children and paper goods. Parties can also include an introduction to aviation talk, an airplane tour, a chance to sit in the cockpit of an airplane, build and fly a paper glider, games, pizza, cake, and goodie bags. For an extra charge, children can try their hand at flying in a flight simulator, as well as add more guests to their party.
"What child is not excited about seeing airplanes? You will earn big points if your child can celebrate at the airport, sit in an airplane, and watch planes takeoff and land," says Gail Mancuso, vice president of Mid Island Air Service. "Forget pin the tail on the donkey, we'll play pin the prop on the airplane."
Mid Island Flight School also offers AeroCamp, which satisfies the requirements for the Boy Scout Aviation merit badge, flight training and simulation, and aviation scholarships for Long Island high school seniors who wish to further their aviation education and career.