Long Island mother and motivational speaker Sheira Brayer is hosting a special Mother's Day Motiv8 program to empower girls and their mothers. All proceeds from the event, held at Roosevelt Field May 3, will go to the Girl Scouts of Nassau.
Dix Hills, Long Island mother of two Sheira Brayer has always been a big advocate of empowering children. As an award-winning songwriter, producer, teacher, and motivational speaker, she does just that. For the past year and a half, Brayer has been the force behind Motiv8, a multimedia and music-based empowerment program for tween and teen girls and their mothers. On May 3, Brayer is putting on a special Motiv8 program to celebrate Mother's Day at Roosevelt Field in Garden City.
The Motiv8 program is based on eight principles that teach life skills that increase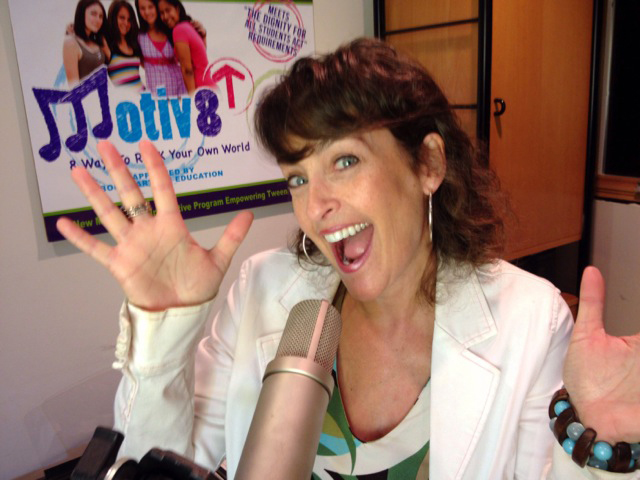 awareness, reduce stress, and improve the relationships girls have with themselves and others: meditation, optimism, tolerance, intuition, vibe, attitude, thankfulness, and expression. Brayer, who started Motiv8 in part because she wishes someone had taught her these skills when she was young, has three goals for the program: to give participants skills and tools for living from the inside out, rather than basing their value on external forces; to increase their awareness about the power of their thoughts, which become words and actions, thus giving them control over their lives; and, she says, "I want to have fun. There's a lot of spontaneity."
Each Motiv8 program is very interactive, involving a lot of dialogue between Brayer, the girls, and the mothers in attendance. Brayer's presentation is infused with music and poetry that emphasize the eight principles, and she says it morphs into a different program each time. "My favorite part is when someone has an 'aha!' moment," Brayer says, noting that the young girls have a lot of insight. She strongly encourages working through and practicing the tactics at home between girls and their mothers. "That's where the magic happens."
All proceeds from the May 3 event will go to the Girl Scouts of Nassau, and the program will include a surprise Mother's Day element and goodie bags for participants. For more information and to purchase tickets, visit sheirabrayer.com.