A new program will expand access to healthy food in four New York City neighborhoods over the next three years, with a focus on improving the lives of low-income families in disadvantaged areas of Manhattan, Brooklyn, and the Bronx.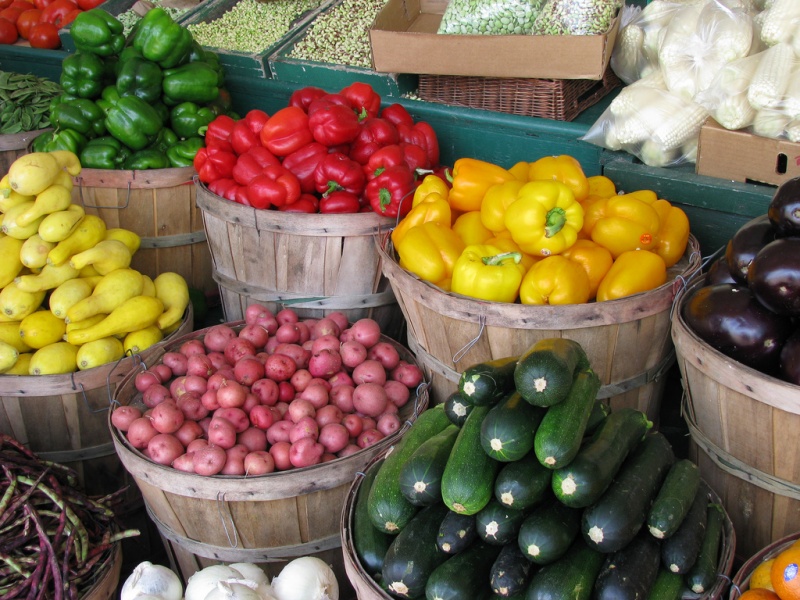 The Local Initiatives Support Corporation New York City (LISC NYC) has launched a three-year pilot program to help low-income families in New York live longer and healthier by expanding access to healthy food in disadvantaged neighborhoods.
Called Communities for Healthy Food NYC, the new program connects to broader LISC NYC efforts to revitalize struggling communities and improve overall quality of life. It focuses both on locating healthy food outlets in places without them and educating residents about nutrition, food preparation, and overall health.
"We're hoping to do two things with this program," says Colleen Flynn, LISC NYC's Green and Healthy Neighborhoods coordinator, who manages the program. "We're focused on expanding access to nutritious food as part of our work to help low-income residents live better. But this is also an economic development program, bringing retail outlets, urban markets and other food related enterprises to these neighborhoods. That means replacing vacant lots and deteriorating properties with thriving local businesses. And it means more jobs in communities with high unemployment," she says.
Seeded with a $1.6 million grant from the Laurie M. Tisch Illumination Fund, the program builds on LISC NYC's existing work around healthy food both in New York and across the country. LISC NYC is partnering with experienced community-based groups in four targeted neighborhoods to implement the program, including West Harlem Assistance Group in Harlem; Cypress Hills Local Development Corporation in Cypress Hills, Brooklyn; Northeast Brooklyn Housing Development Corporation in East Bedford Stuyvesant, Brooklyn; and Settlement Housing Fund in Mt. Eden, the Bronx.
"The issues are complex, and there's no magic bullet," says Laurie M. Tisch, president of the Illumination Fund. "But there are strategies that have demonstrated progress and promise. We believe that the way to move forward is to empower and engage communities, foster collaboration, and provide the tools to implement change."
Denise Scott, LISC NYC managing director, points to the importance of these community organizations both as trusted resources for residents and experienced development partners. All four have long track records of helping rebuild their neighborhoods.
"The persistent problems low-income communities face are not isolated issues, and they don't need isolated programs as solutions," Scott says. "Expanding access to healthy food is part of the work we're already doing with these organizations to develop decent housing, safer streets, good jobs, bustling retail, and quality educational opportunities. Our goal is to raise standards of living and expand opportunity for residents who have long been struggling to get by."
Health is a part of all of that, notes Michael Rubinger, LISC national president and CEO. "There is no denying the clear connection between poverty and disease," he says. "The fact that low-income neighborhoods tend to be food deserts, where for generations families have had no means to access or afford fresh food, is certainly one of the driving factors. We are working to change that."
About LISC
LISC combines corporate, government and philanthropic resources to help nonprofit community development corporations revitalize distressed neighborhoods. Since 1980, LISC has raised $12 billion to build or rehab 289,000 affordable homes and develop 46 million square feet of retail, community and educational space.
Over the last 30 years, LISC New York City has invested more than $2 billion in New York City neighborhoods, in partnership with community development corporations (CDCs) and other local groups. With LISC NYC support, these organizations have developed close to 33,000 affordable homes and apartments and 2 million square feet of commercial space. For more information, visit lisc.org/nyc.