The NYMetroParents December 2013 winter showcase and holiday issue features our holiday gift guide, information on the debate surrounding electronic devices, and two foolproof pie recipes from a favorite blogger. Plus find a guide of where to cut your own Christmas tree in the NYC area this holiday season.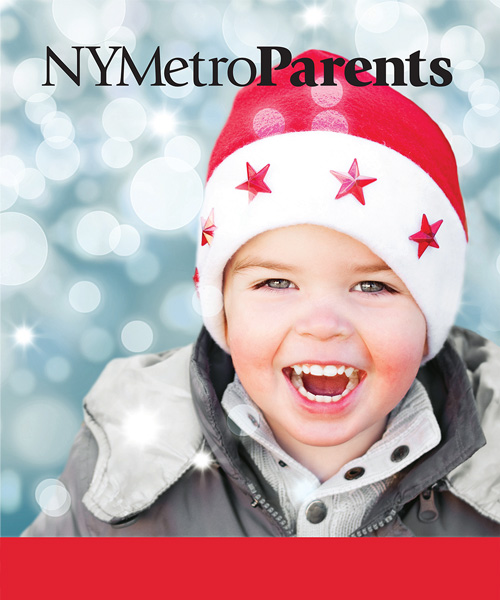 December 2013 Holiday Issue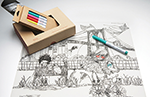 Feature
Gift Roundup: Tech and Retro Gifts

While our kids revel in their technology—and we've got our pick of a dozen tech toys worth your money (and your kids' time!)—it's our job as parents to offer plentiful options for old-fashioned play, too—so we've got nostalgic, battery-free picks you'll recall from your own childhood, plus newer gift ideas that just feel retro.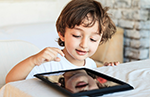 Feature
Screen Scene: Are Electronic Devices Really Educational?
Some experts say educational media doesn't help young children learn, while other say it does. We've got the low-down on children's ability to learn from learning-oriented entertainment including educational games, TV shows, and apps, as well as ways to boost the benefits of those educational entertainment outlets.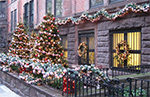 Feature
Local Holiday: Virginia Lived Here
The legacy of the Manhattan 8-year-old who famously asked the New York Sun newspaper 'Is there a Santa Claus'—and whose story is still told a century later—inspires students who learn every day in her former home.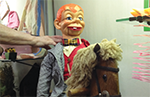 Feature
Local Holiday: Toys of Yesteryear
The Yorktown Museum exhibits timeless treasures in a holiday exhibit for every generation.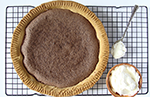 FEATURE
Two Foolproof Pie Recipes from Jennie's Kitchen
Brooklyn mom Jennifer Perillo, cookbook author and the celebrated blogger behind In Jennie's Kitchen, shares her recipes for chocolate chess pie and brown butter apple pie, including a recipe for foolproof pie crust you'll want to hang on to.

Fun & Activities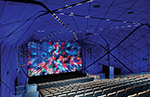 Family Outing
Museum of the Moving Image
The Museum of the Moving Image in Astoria, Queens, is the only museum of its kind in the country. Visitors young and old can get a behind-the-screen view of films, TV shows, and video games, from classics to modern-day favorites.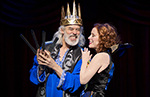 Theater
Stars of 'Pippin' on Broadway Talk Parenting in Real Life
Actors Charlotte D'Amboise and Terrence Mann, the husband-and-wife duo who play Fastrada and King Charles in 'Pippin' on Broadway, talk about how they juggle parenting their two daughters while performing eight shows a week on the Great White Way.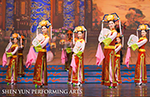 Theater
Shen Yun Inspires the Imagination at Lincoln Center
Shen Yun Performing Arts, a Chinese dance company, performs at the David H. Koch Theater at Lincoln Center in New York City from January 10-19, 2014. Formed in 2006, Shen Yun performs classical Chinese dance and brings ancient Chinese tradition to the performing arts across the globe.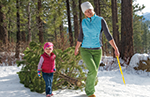 Where-To Guide
Cut Your Own Christmas Tree
Find local Christmas tree farms in the New York metro area and head out to cut your own Christmas tree this holiday season. Cutting your own Christmas tree is a great family activity at Christmastime. There are Christmas tree farms in theNew York City area, including Long Island,New Jersey, Connecticut, and Southeast New York (Westchester, Putnam, Dutchess, Orange, and Ulster Counties).
BONUS: Search our comprehensive calendar for fun and low-cost family activities in the NYC area

Advice & Connections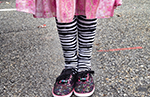 Quotables
The Best of the Rest of the Web
A selection of thought-provoking quotes from the web and the world of parenting: twitter talk, sleepy scholars, and why parenting is the toughest job of all.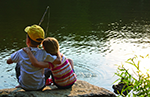 Voices
To My Son's Future Partner
With a sense of wonder, abiding love, and concern, a Manhattan mother of a child who has autism envisions the significant other he will one day—hopefully—have.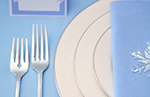 Raising Our Kids
The Company We Keep
Think twice before skipping over Uncle Charlie or your occasionally annoying neighbor when doling out party invites. Dr. Susan Bartell, a noted child psychologist, reminds us that this holiday season, we should give our children and ourselves the gift of really forgiving others their faults.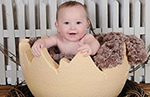 Party Central
Build a Nest Egg
Are you looking to save money for your child's future? TrustEgg, a trust account that is released to the child on his or her 18th birthday, is a great birthday gift that family and friends can participate in, too.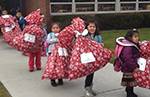 Long Island Spotlight
Undercover Santa
Every year, thousands of kids go without presents. One local organization is rallying against that. The jolly figure behind Jocelyn's Operation Holiday Spirit has a lot in common with Old St. Nick.
Ask the Experts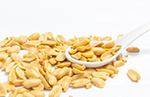 Health
Precautionary Steps to Prevent a Peanut Allergic Reaction While Flying
A University of Michigan study reveals eight precautionary steps people with peanut or tree nut allergies can take to reduce the risk of having an allergic reaction while flying on an airplane.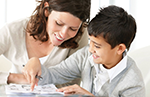 Education
How Can I Help My Child Get the Most Out of Tutoring?
We asked the experts at Tutors on Wheels for advice on how to help kids get the most out of their tutoring sessions, including how to motivate your child to do additional work at home.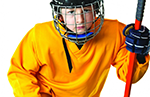 Sports
How Should a Parent Respond When a Child Wants to Quit His Sports Team?
Sometimes kids outgrow a sport, and that's okay. We asked the owner of Soccer by Coach Fher how to navigate the transition if your athlete decides they want to quit the team.