The NYMetroParents November 2013 health issue features tips on talking to your kids about substance abuse, gingerbread cookies for Hanukkah, the "comet of the century", and information on the 529 college savings plan. Plus find a guide of where to go ice skating in the NYC area this fall season.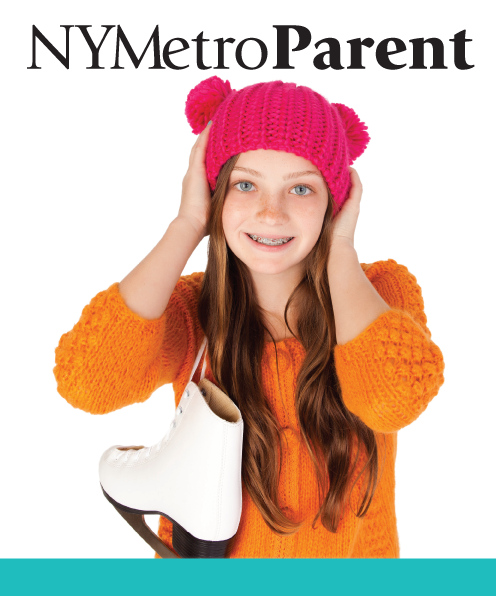 November 2013 Health Issue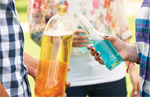 Feature
Do You Wonder About Your Teen's Drug Use?

If you think your child is drinking or taking drugs, you're probably right. Experts share why substance abuse is more dangerous for teens than adults, tips to keep your children drug free, signs of substance abuse in teens, and how to talk to your child about substance abuse.
BONUS: Where to Get Help if You Think Your Teen is Using Drugs

BONUS: Start the Conversation: Talking to Teens About Substance Abuse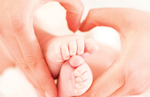 Feature
Pulse Oximetry Screens for Heart Defects in Newborns
Critical congenital heart disease, a heart disease that poses risk of death or disability, can be detected through the newborn screening pulse oximetry. We describe pulse oximetry, why it should be done on your infant, and the warning signs of CCHD.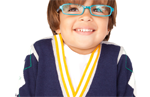 Feature
Investing in Your Child's Future: 529 College Savings Plans
Saving money for your child's college education can be intimidating. We spoke to local experts from New York's 529 College Savings Program Direct Plan and CHET about 529 College Savings Plans, choosing investments, and more.

BONUS: Tips to Jump-Start Saving For Your Child's College Education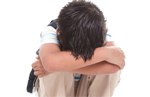 Feature
Helping Your Kids Deal with Disappointment
When your child doesn't make the game winning goal or ace his test, he may feel disappointed. Here's how you can help your children deal with disappointments in a healthy way, including helping them calm down, acknowledge and validate the child's feelings, and help them work hard to achieve their goals.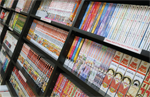 Feature
A Parent's Primer to Anime and Manga
Has your child shown an interest in anime or manga, but you're not sure what is appropriate for them to see or read? We spoke to experts about the difference between anime and manga, where it came from, the cultural context and taboo topics that appear, and how to navigate the ratings of anime and manga.
BONUS: Anime and Manga Suggestions for First-Time Viewers and Readers


Fun & Activities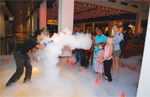 Family Outing
Liberty Science Center
The Liberty Science Center in Jersey City, NJ, is all about giving kids (and their grownups!) hands-on opportunities to learn about the world around them. Here's what to do at this New Jersey science museum on your next family visit.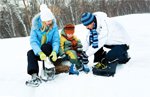 Where-To Guide
Ice Skating
Looking for a great place to ice skate with your kids? We've rounded up indoor and outdoor ice skating rinks in the New York City area, including NYC, Long Island, and the suburbs. Head to an outdoor ice rink in the winter months, or enjoy indoor ice skating year-round. Whatever the season, you'll find complete details on each rink's location, cost, and public skating hours in our guide.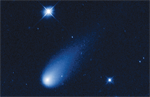 Feature
View the "Comet of the Century" With Your Kids on Thanksgiving

This year, have some astronomy fun with your kids on Thanksgiving and view Comet ISON, the "Comet of the Century." We've got tips for viewing Comet ISON on Thanksgiving, as well as facts about comets, and ISON's path in space.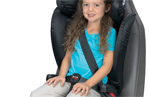 Stuff We Like
Keeping Kids Healthy & Safe
What's more important than our kids' health and safety? Here, some info you need to know and our top product picks for keeping little ones safe and sound.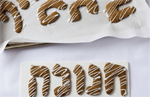 Food & Nutrition
Gingerbread Cookies for Hanukkah
Get the recipe for these Hanukkah gingerbread cookies, a delicious nut-free parve dessert for your holiday table, taken from "The Holiday Kosher Baker" by Paula Shoyer.

BONUS: Search our comprehensive calendar for fun and low-cost family activities in the NYC area

Advice & Connections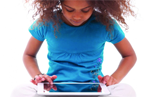 Quotables
The Best of the Rest of the Web
A selection of thought-provoking quotes from the web and the world of parenting: Twitter Talk, Girl Scouts, and Connecting with Kids on Social Media.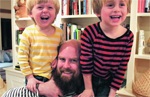 Voices
Characters Welcome
From a Ke$ha-inspired Goldilocks to an anything-but-traditional Canadian-accented ladybug, this Brooklyn dad takes kid-lit role-playing to a whole new level. Whether the kids are on board is another matter.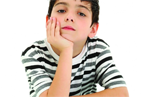 Raising Our Kids
"I'm Bored"
Halloween tricks can be fun for adults, but unless parents teach appreciation and empathy, their kids might not understand the spirit of the season's trickery. Dr. Susan Bartell provides tips to remind children how to be gracious and focus on the holiday's treats.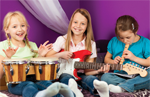 Camp Countdown
Watch and Learn
Whether your kid's summer camp experience was academically focused, creatively colored, or centered on sports, chances are, they learned something cool—and what happens at camp, doesn't have to stay there. Help your kids make the most of summer camp by having them teach the family what they learned at camp during weekly family activities.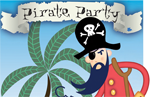 Party Central
Birthday Booty
Python Printable Games, an online game resource, offers party games that are perfect for last-minute birthday party entertainment ideas.