Seven states, including New York, were honored by the March of Dimes in June for their leadership in preventing preterm birth.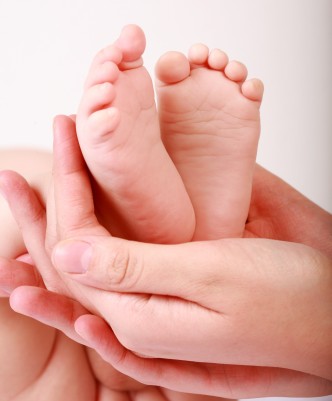 New York as well as Colorado, Delaware, Rhode Island, and Wyoming will each receive the March of Dimes Virginia Apgar Prematurity Campaign Leadership Award, for lowering their preterm birth rates by more than 8 percent since 2009.
Maine and Oregon will receive the March of Dimes Franklin Delano Roosevelt Prematurity Campaign Leadership Award for meeting the March of Dimes goal of lowering their preterm birth rates below 9.6 percent of all live births.
Nearly 4,500 fewer babies were born preterm in those seven states, potentially saving more than $230 million in health care and societal costs, according to the March of Dimes.
"These awards reflect the dedication of state health officials, health care organizations, and maternity care providers throughout these states. We congratulate them on the work they have done to help babies," says Dr. Jennifer L. Howse, president of the March of Dimes.
The Virginia Apgar Award is given to recognize states that accepted and met a challenge from the March of Dimes and the Association of State and Territorial Health Officials to lower their preterm birth rates 8 percent between 2009 and 2014. "This progress shows that when infant health becomes a leadership priority, significant progress is possible and families and babies benefit," says Dr. Paul E. Jarris, executive director of ASTHO.
The award is named in honor of Virginia Apgar, MD, who developed the five-point APGAR score to evaluate an infant's health at birth, and who served as vice president for medical affairs of the March of Dimes. The FDR Award was named in honor of President Franklin D. Roosevelt, who founded the March of Dimes 75 years ago.
Health officials in these and other states are working closely with March of Dimes staff and volunteers on the "Healthy Babies are Worth the Wait" educational campaign, which urges hospitals, health care providers, and patients to follow the American College of Obstetricians and Gynecologists guidelines and reduce medically unnecessary elective deliveries before 39 weeks of pregnancy. The final weeks of pregnancy are crucial to a baby's health because many vital organs, including the brain and lungs, are still developing.
The March of Dimes says that if every state met the 8 percent challenge, it would push the nation's preterm birth rate down to about 11 percent, giving an estimated 40,000 more babies a healthy start in life. Such a change could save about $2 billion in health care and socio-economic costs, according to the March of Dimes.
Preterm birth (before 37 completed weeks of pregnancy) is a serious health problem that costs the United States more than $26 billion annually, according to a 2006 Institute of Medicine report. It is the leading cause of newborn death, and babies who survive an early birth often face the risk of lifelong health challenges, such as breathing problems, cerebral palsy, learning disabilities, and others.
The March of Dimes is the leading nonprofit organization for pregnancy and baby health. With chapters nationwide, the March of Dimes works to improve the health of babies by preventing birth defects, premature birth, and infant mortality. For the latest resources and information, visit marchofdimes.com or nacersano.org.