The Take Your Place campaign launches nationwide March 1 to provide actions people can take on a national and local level to help end hunger and food insecurity in America. Through the campaign, you're just a click away from making a difference.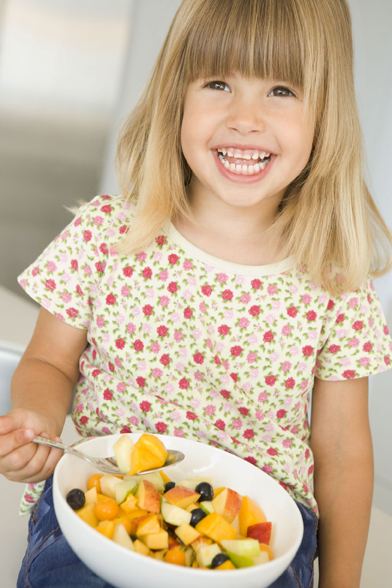 The Participant Media-Magnolia Pictures documentary, A Place at the Table, has ignited a coalition of leading nonprofits including Bread for the World, Feeding America, Food Research and Action Center, and Share Our Strength to provide offline and online ways to end food insecurity in America.
Congressman Jim McGovern, who appears in A Place at the Table, says, "Hunger is a political condition—we have the resources to end it, but we lack the political will. A sustained, coordinated grassroots effort is essential to combating hunger and to making the United States a more secure, more humane, and more prosperous nation. The social action campaign around A Place at the Table is a welcome addition to the cause."
The centerpiece of its campaign, called Take Your Place, launching March 1 to coincide with the film's release, is a first-of-its-kind national action center, powered by Share Our Strength and managed by expert partners to provide actions people can take on a national and local level. Through this geo-targeted hub, the public will be able to call (855-48TABLE), click (takepart.com/table), or text (FOOD to 77177) to access ways to drive systemic change around food insecurity, along with choices to impact the interconnected issues of hunger, poverty, and obesity in the city, county, or state where they live. Local opportunities will range from spreading the word about a school breakfast program to volunteering or donating to a local food bank. Any nonprofit organization working in the space can contribute to and use the action center.
Chad Boettcher, Participant's executive vice president of social action and advocacy, says, "We conducted a national study and found that 72 percent of adults in the United States said they would most likely use 'a website as a one-stop shop' for actions to end hunger. Working with the country's four largest anti-hunger organizations, along with dozens of regional organizations, all these opportunities for engagement will now be available in one central location."
"More than 16 million children in America struggle with hunger, but we know that hunger is a solvable problem," says Billy Shore, founder and CEO of Share Our Strength. "We all have a strength to share that can help make that a reality. By partnering with Participant Media to develop the online action center for the Take Your Place social action campaign, we're giving concerned citizens ways to help end hunger in their own communities and nationwide."
Rev. David Beckmann, president of Bread for the World and World Food Prize laureate adds, "All of us have a responsibility to ensure a place at the table for everyone—not just those blessed with wealth, power, and influence."