More than 400 young tennis players from across NYC set a Guinness World Record on March 2 for the largest tennis lesson.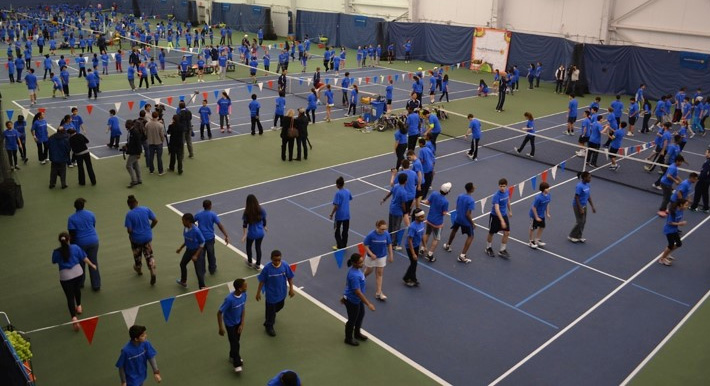 The world's largest tennis lesson in action.
New York Junior Tennis & Learning joined the United States Tennis Association March 2 to set a new Guinness World Records title for the Largest Tennis Lesson.
The record was set by 406 children ages 6-18 from local youth organizations including NYJTL Aces After-School program participants from 15 city schools. The attempt took place at the USTA Billie Jean King National Tennis Center in Flushing Meadows, home of the U.S. Open. The event was part of World Tennis Day and one of the thousands of USTA Tennis Play Events that took place throughout the country.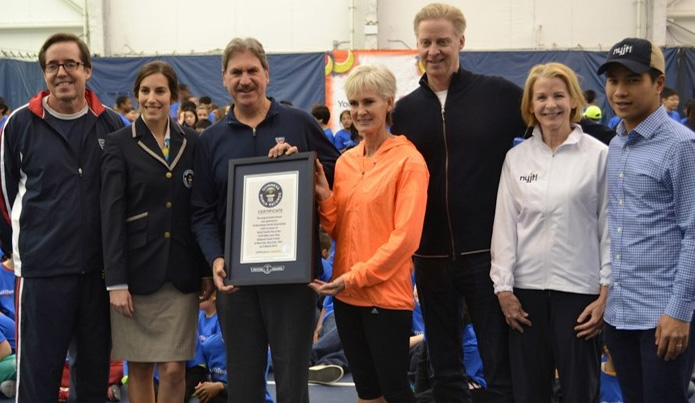 The official Guinness World Record certificate was presented to (left to right): Kurt Kamperman, USTA; Nicole Pardo, Guinness representative; David Haggerty, USTA chairman; Judy Murray (mom of tennis pro Andy Murray), Scott Schultz, USTA; Deborah Antoine, NYJTL president; Ron Nano, NYJTL senior director of programs.
On March 3, the USTA held a special presentation recognizing the world's Largest Tennis Lesson at the BNP Paribas Showdown at Madison Square Garden, where Andy Murray faced off against Novak Djokovic in a rematch of the 2013 Wimbledon final (Djokovic came away with the win).
"We strive to provide positive experiences for our youth, and we are so thrilled that this occasion will be memorialized in the record books," says Ron Nano, NYJTL senior director of operations.
"The event was incredibly well organized," says Judy Murray, mom of tennis pro Andy Murray, who helped supervise the attempt and signed autographs afterward. "The kids were all different ages and skill levels, but they all played together. It was amazing to see."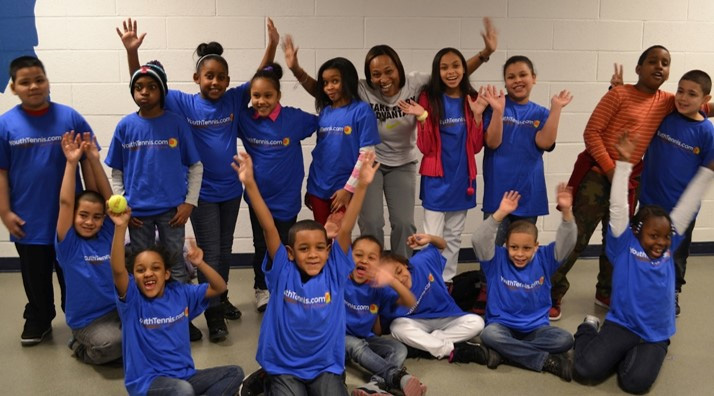 NYJTL Participants From PS 92 in the South Bronx celebrate setting a world record.
For more than 40 years, NYJTL has offered comprehensive school and community-based programs throughout New York City that currently reach more than 45,000 youth ages 6-18. NYJTL is the largest tennis and education-themed community organization in the United States.
To find a free tennis program near you and information how to get involved, visit nyjtl.org.