NYMetroParents Cover Contest finalists, including a fan favorite, hailing from all over the NYC area, had a photo shoot at PhotoOp NYC on Manhattan's Upper East Side. See the results and find out who is the ultimate winner!
After NYMetroParents editors sifted through hundreds of photo entries to select finalists for its Cover Conest, all seven kids and their parents arrived at PhotoOp NYC, a Manhattan studio that specializes in family and kid portraits, on Friday, June 28.
With wardrobe provided by RUUM: American Kid's Wear and props provided by AfterSchool.com, the finalists were decked out in back-to-school outfits, festive birthday wear, and sports gear for their individual photo shoots.
And after much deliberation among the NYMetroParents editors, we have finally determined our winner.
Congratulations to...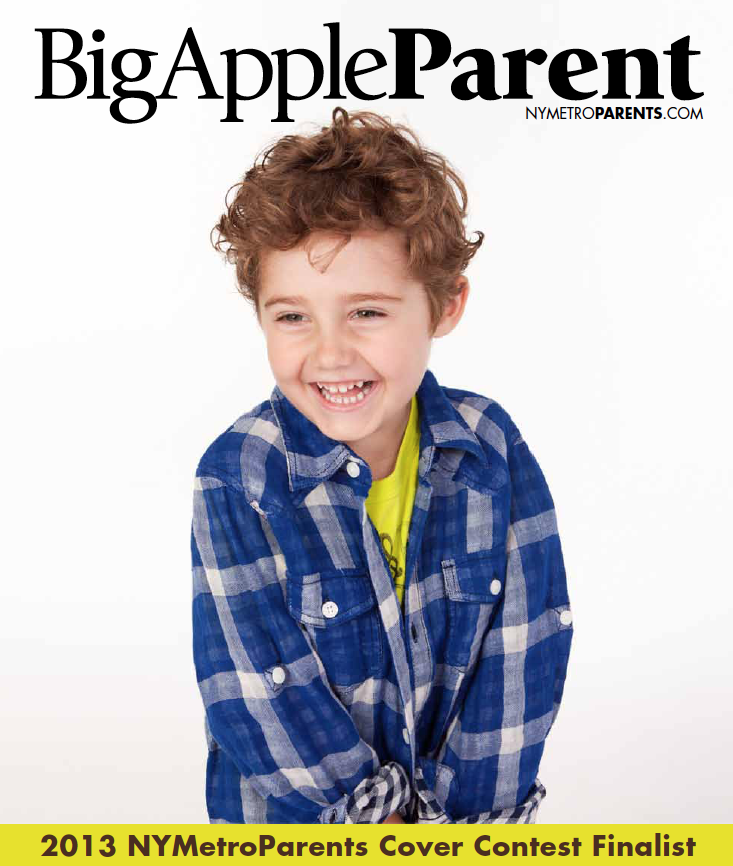 Max M.
From: Manhattan
Age: 4
Fun Fact: He loves the words to the song "John Jacob Jingleheimer Schmidt."
Look out for Max's cover on our 2013 Back-to-School September Issue!

Thank you so much to all of our finalists!
Find more fun facts about all of our finalists on our Facebook page.
The NYMetroParents Cover Contest winner will appear on a future cover and will receive the world's smallest DSLR, Canon EOS Rebel SL-1 (ARV $800).
home the world's smallest DSLR, Canon EOS Rebel SL-1 digital camera (ARV $800). - See more at: http://lollitot.com/blog/trending-parenting/nymetroparents-2013-cover-contest-great-prizes#sthash.8XRnwoms.dpuf
home the world's smallest DSLR, Canon EOS Rebel SL-1 digital camera (ARV $800). - See more at: http://lollitot.com/blog/trending-parenting/nymetroparents-2013-cover-contest-great-prizes#sthash.8XRnwoms.dpuf
home the world's smallest DSLR, Canon EOS Rebel SL-1 digital camera (ARV $800). - See more at: http://lollitot.com/blog/trending-parenting/nymetroparents-2013-cover-contest-great-prizes#sthash.8XRnwoms.dpuf