Related: may 2014 issue of nymetroparents, nymetroparents magazine may issue, may 2014 big apple parent,




NYMetroParents' May issues include articles on dental health, encouraging curiosity in kids, and parenthood humor. Plus, get photo tips from professional photographer Nigel Barker and see our guide to the best activities happening this month.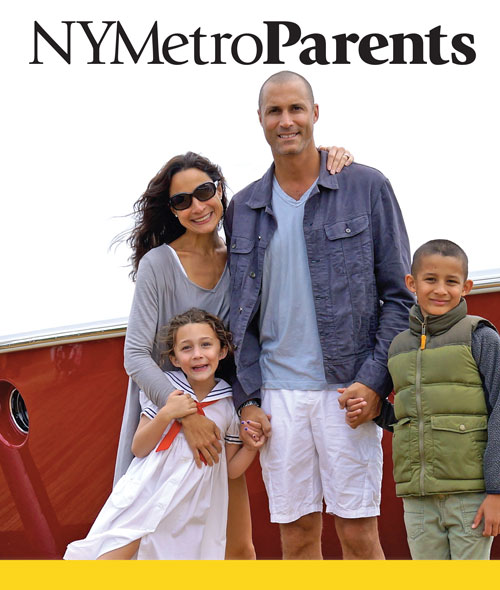 May 2014
Family Health Issue
FEATURE ARTICLES
| | |
| --- | --- |
| | Cover dad Nigel Barker, fashion photographer, host of Oxygen's The Face, and an NYC dad, shares tips for taking unexpected pictures of your kids and dishes on his favorite photo apps. |
| | Encourage your kids to explore, tap into their curiosity, and open themselves to a world of possibilities in every facet of their lives. Our expert tells you how to encourage kids to be creative and curious, and offers activities and exercises to strengthen the creativity muscle. |
| | Chef Michael William Batt of Greenwich, CT, offers these seasonal recipes for a memorable Mother's Day dinner, including a spring asparagus soup, grilled lamb chops with roasted potatoes, and a blackberry peach cobbler for dessert. |
| | From teeth whitening and fluoride recommendations to taming fear at the dentist and the Tooth Fairy's going rates, there's a lot to consider to ensure your family has good dental health. We spoke to area experts to find out what you need to know. |
FUN & ACTIVITIES
FAMILY OUTING: PLANTING FIELDS ARBORETUM & COE HALL MANSION

Stop by for a seasonal festival or just let your little ones loose on the grounds at Planting Fields Arboretum and Coe Hall Mansion in Oyster Bay, a Long Island Gold Coast estate that has more than 400 acres of gardens, trails, and historic buildings to discover.

WHERE-TO GUIDE: ZOOS, NATURE CENTERS, & BOTANICAL GARDENS

Our guide to petting zoos, arboretums, nature preserves, farms and public gardens, all packed with fun nature activities for the whole family. Let your little ones loose to try their hands at zoo feedings and touch tanks, explore wooded trails, and learn about exotic plants.

STUFF WE LIKE: GIFTS FOR MOTHER'S DAY

In honor of moms everywhere who work unimaginable hours for no pay and go above and beyond for their beloved "associates," we've rounded up a Mother's Day gift guide. Nothing can repay Mom for all that she does, but here are a few ways to let her know she's appreciated:
ADVICE & CONNECTIONS
QUOTABLES: THE BEST OF THE REST OF THE WEB

From the May 2014 issues of NYMetroParents comes a selection of funny and thoughtful quotes about the lack of available paternity leave, the inevitable sleepless nights of parenting and the success of a weekend away from the city.

Your kids' mischief and mayhem may turn your world upside down, but it's in those exasperating moments that humor is most likely to save you.

SPECIAL NEEDS: 7 MYTHS ABOUT MENTAL HEALTH

For many parents, finding out that your child has a psychiatric disorder can feel like a failure of sorts. But mental health issues are not the result of of bad parenting—or poor willpower on the the part of the child. These issues don't just go away and often require therapy.

ASK THE EXPERT: TIME MANAGEMENT

My child is a talented pianist who takes lessons and practices regularly, and her music has developed into a passion I want to encourage. However, lately I feel her time spent on this is interfering with her regular schoolwork. How can I help her manage her time?
---
Get Your FREE Indoor Activity eGuide!
---
More Articles
Be a good fellow parent and share this with a friend who would be interested
Local Sponsors
See Our Directory