Related: parenting quotes, quotes about parenting, quotables may 2014,




From the May 2014 issues of NYMetroParents comes a selection of funny and thoughtful quotes about the lack of available paternity leave, the inevitable sleepless nights of parenting and the success of a weekend away from the city.

"It seems safe to say that being a parent is a known risk factor for sleepless nights, and that when disability is involved it only gets more difficult to close your eyes at night without dwelling on the risks and uncertainties that lie ahead."

—Danny Abelson, a New York dad, in his thoughtful guest editorial in the spring issue of NYMetro Special Parent magazine; read the full article, "The Bright Side," at
nymetroparents.com/bright.




"Only three states—California, New Jersey, and Rhode Island—offer paid family leave that includes fathers through their disability insurance plans…[while] only about 15 percent of companies offer paid leave for fathers. And even when paternity leave is available, some new fathers don't take it, fearing they'll lose out in competitive workplaces by taking time off."

—Michael Roston (@michaelroston), social media editor at The New York Times, in a Motherlode blog post seeking advice for making the most of his imminent paternity leave to care for his daughter (yes, some lucky dads do still manage to take an extended leave to care for their child, in spite of the statistics)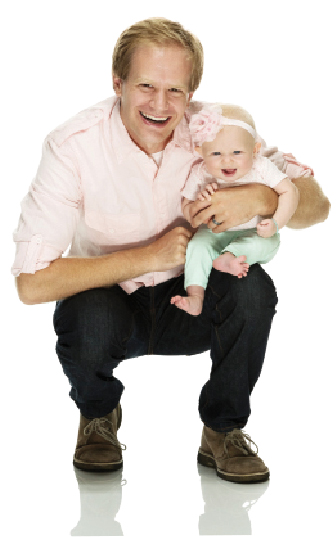 "Your to-do list is destroying you!
The problem with most to-do lists is that when you look at a list of 40 things you have to do, including a number of things you can't do, all it does is remind you of what you're not getting done."
—Ari Meisel (@arimeisel), a Long Island father of three in his new book Less Doing, More Living (Tarcher/Penguin), which aims to help you reduce stress by streamlining your life so you can focus on what's essential; learn more about his philosophy—and find myriad links to all the technology he finds helpful—at lessdoing.com; read a Q-and-A with Meisel at nymetroparents.com/more-living.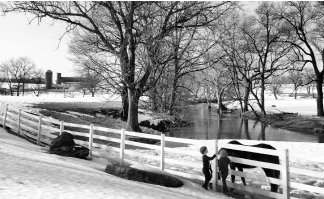 Escaping the city to Amish country was an idea I got around 3pm on Friday. Glad we pulled it off.
—Sharon Beesley (@sharonbeesley), a NYC mom of three who blogs at nyctaughtme.com, via Instagram, where we're not sure if her followers were impressed with her gorgeous photo or her ability to be spontaneous with kids—we're guessing both! (And it's not lost on us that we're sharing this photo in May—print magazines are a tad less timely than social media…and after the winter we've had, who even knows if the snow will be melted by spring?)

@PowersOfMine: I'm having an actual discussion about a 3-inch twig that apparently was "a piece of the Matrix of Leadership & we need it to kill bad guys!"
@nypl: 5 Tips for Parents of That Precocious Reader on.nypl.org/1edNjFJ
@gayleforman: Was told I need to be less sarcastic/wry when speaking to the 9 y.o. It's like I've been instructed to speak to her in Spanish.
@busymommymedia: My toddler has been a handful today. It's sure a good thing she's cute. #parenting
@mamabirddiaries: It's a cruel world when you are drowning in rainbow loom bands but hair bands are always MIA.
---
Get Your FREE Indoor Activity eGuide!
---
More BLOGS Articles
Meet the Intern: Emma Rausch
The Best of the Rest of the Web: Paternity Leave, Sleepless Nights, and Escape to Amish Country
The Best of the Rest of the Web: Kids Are Weird, Multitasking, and Work-Flex Benefits
The Best of the Rest of the Web: Max Gamer, an Accessible Icon, and Celebrating Small Milestones
The Best of the Rest of the Web: Sunny Days, Family Vacations, and The Good Mother Myth

Be a good fellow parent and share this with a friend who would be interested
Local BLOGS Sponsors
See Our BLOGS Directory