PBS Kids will air a special one-hour episode of 'Dinosaur Train' on Presidents Day called 'Submarine Adventure,' in which kids will learn about the Shonisaurus, Archelon turtles, and more prehistoric creatures.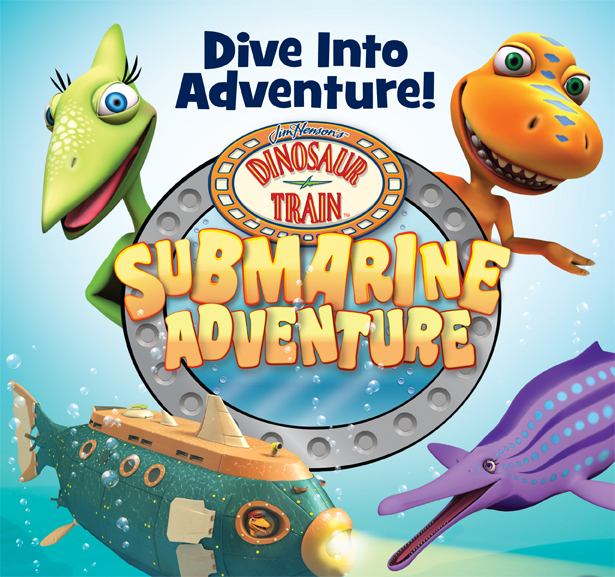 Looking for a way to entertain your budding scientist over winter break? Dinosaur Train, an animated TV series on PBS Kids, will air a one-hour special on Feb. 18 at 9am. In "Submarine Adventure," the show's main character, Buddy, and his friends will take viewers on four new underwater journeys filled with previously undiscovered creatures. As they follow Buddy through a deep-sea maze, kids will encounter a Shonisaurus, a 30-ton fish lizard that has a large, thick trunk and sharp teeth. Viewers will also get a rare peak into the birth and lives of Archelon turtles, an extinct class of sea turtles that are among the largest in the world.
Dinosaur Train, which airs regular episodes each day at 9:30am on Kids Thirteen (10am weekdays on Thirteen), offers kids an exciting way to learn about the natural sciences. Best suited for children ages 3 to 6, the 30-minute program includes two 11-minute stories centered around Buddy, an inquisitive, preschool-aged T-Rex, and his many other dinosaur friends aboard the Dinosaur Train.
The Dinosaur Train offers Buddy and his friends the chance to explore various jungles, oceans, and volcanoes as they learn about dinosaurs and prehistoric animals, some of which may still exist today. Viewers get to wear their scientist hats and formulate educated guesses and observations as the knowledgeable Conductor leads them through each journey. In between the two stories, Dr. Scott, the show's resident paleontologist, discusses topics such as triceratops and the types of animals that could be considered their modern-day equivalents.
There is also a series of related learning activities for children, parents, and teachers offered on the PBS Kids website. Children can further explore the prehistoric world through interactive games such as Dinosaur Tracks, a game that teaches them how to recognize patterns and sequences while following the footsteps of different dinosaurs. The website also offers "field guides" that provide more information on the lifestyles and characteristics of the animals featured on the show and printable coloring sheets featuring Dinosaur Train characters.
For more information on show times and activities, visit pbskids.org/dinosaurtrain.