The 5th annual Pets Add Life Children's Poetry Contest encourages kids in elementary and middle school to submit poems about why they love their pets.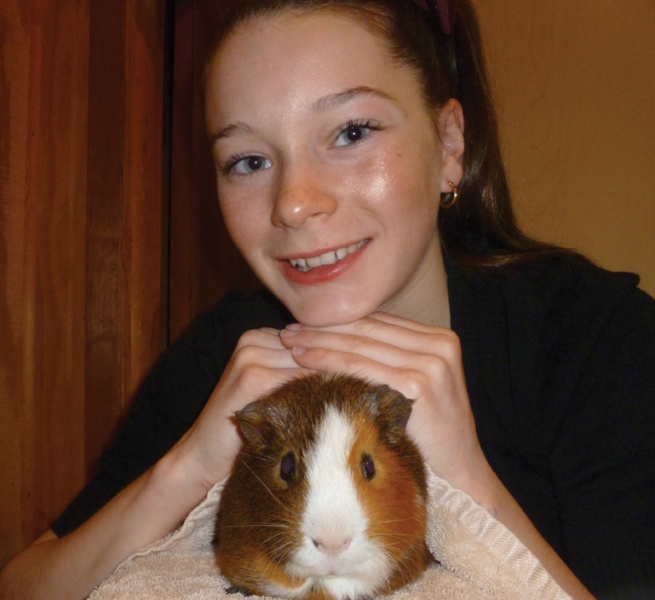 The American Pet Products Association is running its fifth annual Pets Add Life Children's Poetry Contest, encouraging students in third through eighth grades to submit creative poems about the joys and benefits of owning pets—whether they be dogs, cats, hermit crabs, or horses.
Kids can submit their poems at petsaddlife.org or mail them to Pets Add Life, 661 Sierra Rose Drive, Reno, NV 89511. Deadline for submissions is Jan. 31, 2013 at 5pm.
One student from each grade level nationwide will win a $250 gift certificate for pet products and a byline in a nationally circulated publication. In addition, the six winning students' classrooms will each win a $1,000 scholarship to spend on pet-related education or to support a pet in their classroom.
Last year a Long Island tween, Melina of Seaford (pictured above with her guinea pig Giggles), was the national winner in the seventh-grade category. Read her winning poem, Pets Bring Joy.
For more information on the American Pet Products Association and the Pets Add Life Children's Poetry Contest, visit petsaddlife.org.