Stop by for a seasonal festival or just let your little ones loose on the grounds at Planting Fields Arboretum and Coe Hall Mansion in Oyster Bay, a Long Island Gold Coast estate that has more than 400 acres of gardens, trails, and historic buildings to discover.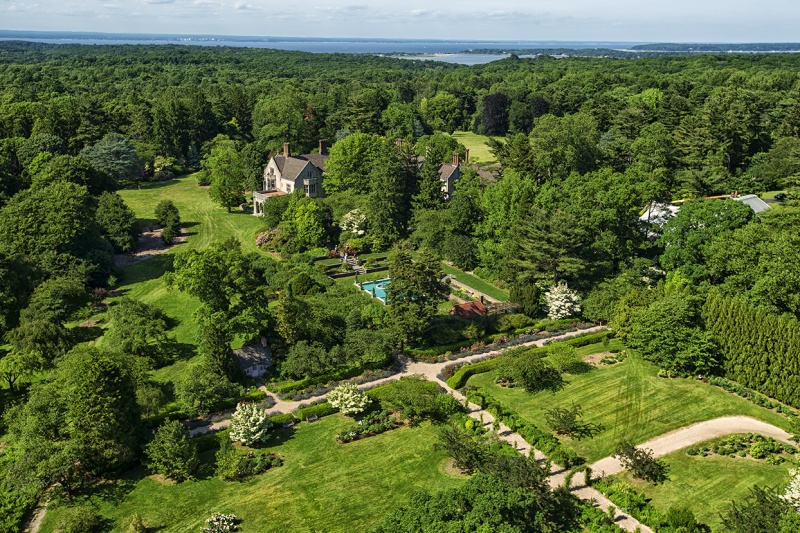 An aerial view of Planting Fields State Historic Park
Located in Oyster Bay on Long Island's north shore, Planting Fields Arboretum State Historic Park includes beautiful grounds and gardens and the property's original mansion, Coe Hall. One hundred years ago, Coe Hall was the home of insurance tycoon William Robertson Coe and the heiress of the Standard Oil Company, Mai Rogers Coe. The mansion is one of the only on Long Island's Gold Coast that has retained its originally acreage and buildings.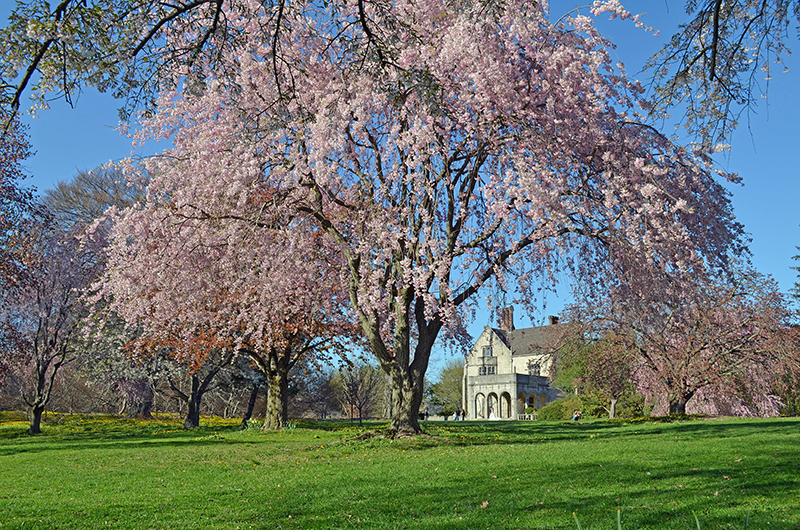 Planting Fields Arboretum was listed on the National Register of Historic Places in 1979.
Year-Round Features
The 409-acre public arboretum, comprised of greenhouses, gardens, hiking paths, and a large plant collection, is open year round for visitors to explore.
Coe Hall, the 65-room Tudor revival mansion, offers group tours by appointment all year, while self-guided tours are available in the spring, summer, and fall.
The grounds' newest features, the welcome pavilion and Sensory Garden, were designed for visitors to use all five senses while interacting with the plants and flowers.
The Visitor's Center, located in the refurbished haybarn, houses the gift shop and café, as well as the Garden Library. There is also a second-hand bookstore in the old Carriage House with numerous volumes on Long Island and horticulture.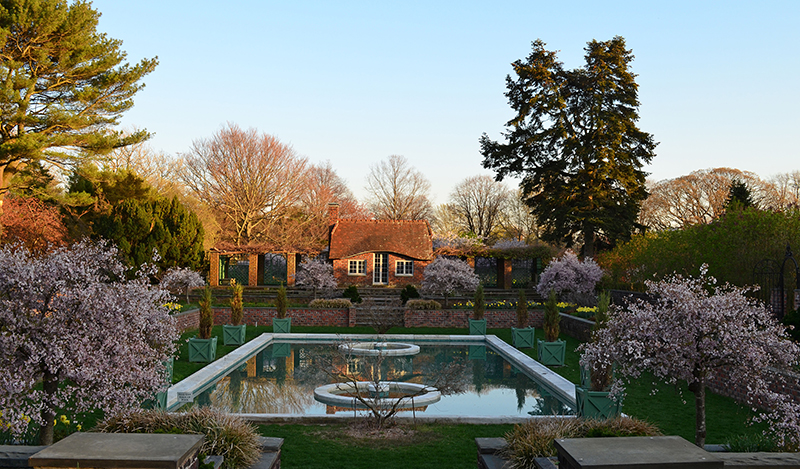 In addition to the Coe Hall mansion, visitors to Planting Fields will see a wide variety of gardens, specimen plantings, and charming outbuildings that make this site truly unique.
Annual Attractions
The Main Greenhouse has seasonal exhibits featuring poinsettias, Easter lilies, chrysanthemums, and coleus among its usual displays of orchids, cacti, begonias, palms, ferns, and hibiscus. The Camellia Greenhouse has the largest number of camellias inside glass in the Northeast, but the flowers only bloom from December to March. In the spring and fall, the site offers field trips and workshops for elementary school students to explore and learn.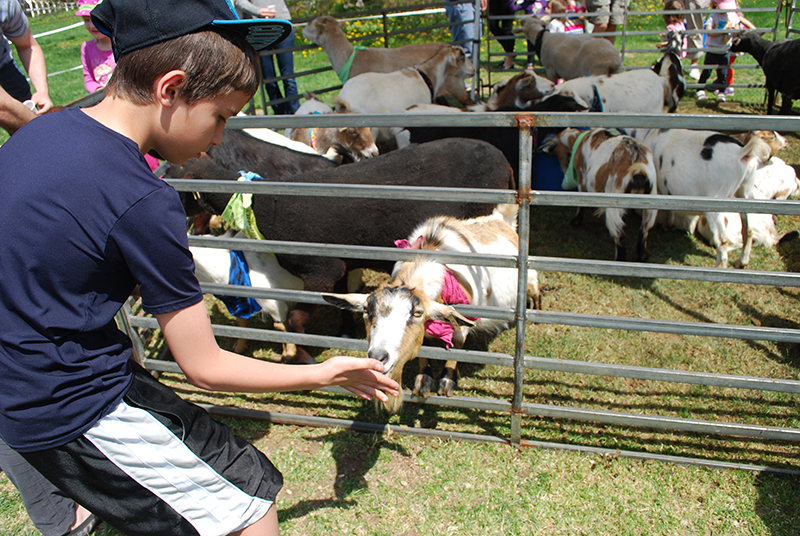 Planting Fields' annual Arbor Day Family Festival in April is a weekend-long event for families that typically includes live music and entertainment, a petting zoo, free access to Coe Hall and its exhibits, and tons of outdoor activities.
In late April, Planting Fields hosts its popular Arbor Day Family Festival, celebrating the holiday with a weekend of outdoor entertainment and activities for all ages, plus free access to Coe Hall for self-guided tours.
Head to the grounds in summer for outdoor theater and concerts, including everything from classical to bluegrass to pop covers.
Stop by in September for a Family Fun Night at Coe Hall, when you can bring a picnic dinner and enjoy DJ music in the lawn garden. Not long after, the site hosts a Fall Festival with seasonal entertainment and activities.
In December, Coe Hall opens the doors for its annual Tree Lighting and Visit from Santa, when visitors can enjoy caroling and refreshments, meet Santa, and see the mansion decorated for the holidays.
Details
Address: Planting Fields Arboretum State Historic Park, 1395 Planting Fields Road, Oyster Bay
Hours: Park: 9am-5pm daily (closed Christmas). Coe Hall: Self-guided tours offered 11:30am-3:30pm March through September and weekends in October. Greenhouses: 10am-4pm daily.
Admission: $8 per car through November. Self-guided tours of Coe Hall: $4; free for children younger than 12
For more information: 516-922-8600 or plantingfields.org