Inspired by chocolate chip cookies, this recipe for a chocolate chip layer cake with milk chocolate mocha frosting comes from Tate's Bake Shop in Southampton, Long Island. It's sure to steal the show at your next celebration.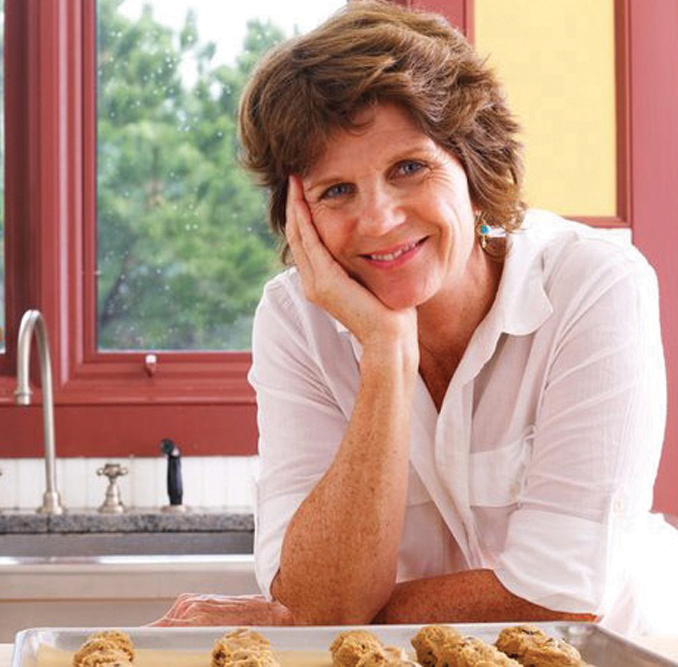 Kathleen King began baking chocolate chip cookies in her mother's kitchen when she was 11 years old, and her first customers were the neighbors of her parents' farm on Long Island. Now, she whips up all kinds of delicious goodies just down the road, at Tate's Bake Shop in Southampton, which she named after her father. Here, King shares a birthday-worthy version of her famous chocolate chip cookies.
Chocolate Chip Layer Cake

"I developed this cake with the beloved flavors of a chocolate chip cookie. If you don't have two 9-by-3-inch pans, use three 8-by-1½-inch pans and make cupcakes with the excess batter. Regular chips are too large for the cake, so be sure to use miniature chips."
Makes 12-16 servings
Ingredients
Softened butter and all-purpose flour for the pans
3½ cups unbleached all-purpose flour
2 teaspoons baking powder
1 teaspoon baking soda
1 teaspoon salt
2 cups buttermilk
1 tablespoon pure vanilla extract
2 cups firmly packed dark brown sugar
½ pound (2 sticks) salted butter, at room temperature
2 large eggs plus 2 large egg yolks, at room temperature
1½ cups (9 ounces) miniature chocolate chips
Directions
1. Position an oven rack in the center of the oven and preheat the oven to 350 degrees. Lightly butter two 9-by-3-inch round cake pans (springform pans are fine) and line the bottoms with wax or parchment paper. Dust the insides with flour and tap out the excess.
2. To make the cake: In a medium bowl, whisk together the flour, baking powder, baking soda, and salt. In a glass measuring cup, mix together the buttermilk and vanilla. In a large bowl, beat the brown sugar and butter together with an electric mixer set on high speed until light and fluffy, about 3 minutes. One at a time, beat in the eggs and yolks, beating well after each addition. With the mixer on low speed, add the flour mixture in thirds, alternating with the buttermilk mixture in 2 equal additions, beating until smooth and scraping down the sides of the bowl as needed. Fold in the chocolate chips. Divide the batter between the prepared pans and smooth the tops.
3. Bake until a wooden toothpick inserted in the center of the cakes comes out clean, about 40 minutes. Let cool on wire cooling racks for 10 minutes. Run a dinner knife around the insides of the pans to release the cakes, invert onto the racks, and remove the pans and paper. Turn the cakes right side up on the racks and let cool completely.
4. Place a dab of frosting on a service plate. Place 1 cake layer, flat side up, on the plate. Using a metal icing spatula, spread 1 cup of the frosting on the cake. Place the second cake layer, flat side down, on top. Frost the top and sides of the cake with the remaining frosting. (The cake is best the day it is made.)
Milk Chocolate Mocha Frosting
"This icing is quick, smooth, and creamy. The mocha flavor is very mild and gives just the right touch to the cake. Even though it uses milk chocolate, it is not as sweet as you may think. I usually choose dark chocolate over milk chocolate, but this frosting is fantastic!"
Makes enough for one 9-inch double-layer cake
Ingredients
1½ pounds in high-quality milk chocolate, finely chopped
3½ cups heavy cream
6 tablespoons (¾ stick) unsalted butter, cut into ½-inch cubes
2 tablespoons instant espresso powder
2 teaspoons pure vanilla extract
Directions
1. Put the chocolate in a medium heatproof bowl. Bring the cream to a boil in a medium saucepan over medium heat, taking care that it doesn't boil over. Remove from the heat, add the butter, espresso powder, and vanilla, and stir until the butter melts. Pour over the milk chocolate. Let stand until the chocolate softens, about 1 minute.
2. Whisk until the chocolate is completely melted and smooth. Cover the bowl with plastic wrap. Refrigerate until the mixture is as thick as chocolate pudding, about 2 hours.
3. Beat the chocolate mixture with an electric mixer set on high speed, just until it becomes lighter in color and spreadable, about 10 seconds. Be very careful not to overbeat, or it will separate. (In that case, melt the mixture in a stainless-steel bowl set over a saucepan of simmering water. Cover, refrigerate until thickened, and try again.)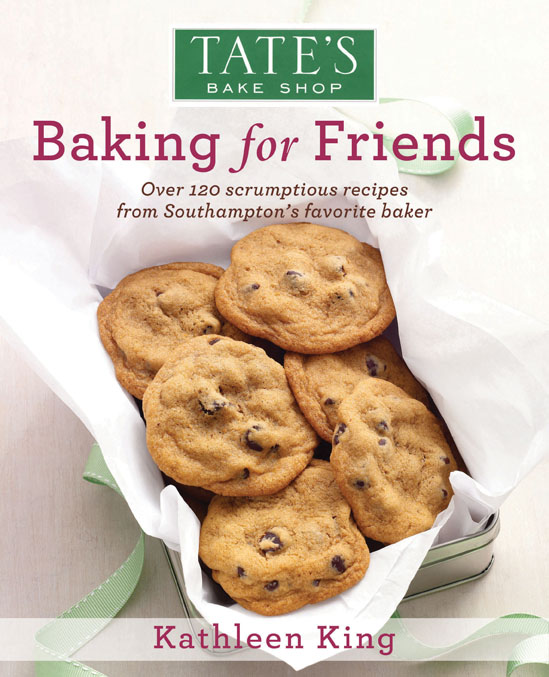 This recipe was excerpted with permission from Tate's Bake Shop: Baking for Friends by Kathleen King ($24.95). Check out King's cookbook for more than 120 great recipes, including many more delicious party cakes and cupcakes.
Also see:
4 Tips for Making Perfect Party Cakes and Cupcakes