If you believe your child has been sexually abused, it is important to get them the help they need. We've compiled a list of sexual abuse resources in Westchester, Rockland, Bergen, Fairfield, Nassau, and Suffolk counties, as well as in Manhattan, Brooklyn, and Queens.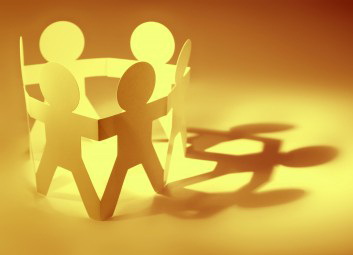 If you believe your child has been sexually abused, call 911 or the child abuse hotline:
New York: 800-342-3720
New Jersey: 800-792-8610
Connecticut: 800-842-2288.

Rockland County, NY
The Spirit of Rockland Special Victims Center has a multidisciplinary team including law enforcement officials and specially trained advocates who provide a range of free and confidential services to help you through the process. Call the 24-hour Safety & Change hotline at 845-634-3344, or visit rocklandfamilyshelter.org.

Bergen County, NJ
HealingSPACE provides a variety of services to survivors of sexual assault/abuse and their families and friends. The crisis intervention hotline provides free and confidential assistance 24/7, and trained advocates provide counseling and medical and legal accompaniments to survivors. Call the hotline at 201-487-2227 or visit ywcabergencounty.org.

Westchester County, NY
The Children's Advocacy Center at the Westchester Institute for Human Development provides coordination for the multi-disciplinary assessment of children with suspected sexual and/or physical abuse. The CAC provides state-of-the-art forensic interviews, psycho-social assessments of children, and integration of the various members of the Child Abuse Pediatrics Medical Program with investigative and protective agencies in a neutral, safe, and child-friendly environment. Call 800-342-3742 or visit wihd.org.
WestCOP Victims Assistance Services provides free services to crime victims and their families, friends, and loved ones. Services include a 24-hour emergency hotline, crisis intervention, counseling and specialized trauma therapies, support and therapy groups, accompaniment to hospital emergency rooms, SANE (Sexual Assault Nurse Examiner) forensic exams, and accompaniment and advocacy throughout the criminal justice process. VAS has sites in Elmsford, White Plains, Yonkers, Peekskill, and Mount Vernon, and VAS Advocates are also available at the Family Justice Center, the Yonkers Family Court, and through the Children's Advocacy Center. Call the toll-free hotline at 855-827-2255 or the local hotline at 914-345-9111, or visit westcop.org/WP/victims-assistance.

Fairfield County, CT
The Multidisciplinary Investigative Team of Greater Bridgeport, a Child Advocacy Center at the Center for Women and Families, uses consulting forensic interviewers to interview child victims. The use of forensic interviewers reduces the number of times the child needs to be interviewed and consequently reduces the trauma and increases the effectiveness of the interview process. Call 203-334-6154 or visit cwfefc.org.
Children's Connection, a program of the Human Services Council, has a Child Sexual Abuse Response Team that works through referrals from the police and the Department of Children and Families to coordinate interviews for children of alleged child abuse and their family members. The Multidisciplinary Team reduces the trauma of multiple interviews by coordinating the information needs of the various agencies into one interview. Call the Child Abuse Hotline at 800-842-2288 or visit hscct.org.
Child Sexual Abuse Response Team of Lower Fairfield County is an interagency team that integrates criminal justice and protective services investigations while providing comprehensive services for child sexual abuse victims and non-offending parents. Call 203-324-6127 or visit childguidancect.org.
The Center for Sexual Assault Crisis Counseling and Education provides 24/7 free and confidential services for all victims of sexual abuse. Services include a 24-hour Crisis Hotline staffed with certified sexual assault crisis counselors, individual short-term counseling, and support groups. Advocates are available 24 hours a day to meet clients at the hospitals and police stations to support and aid in the evidence collection examination, making a police statement, etc. Advocates are also available for support and accompaniment to guide clients through the court process and judicial proceedings. Call the toll-free hotline at 888-999-5545 or visit thecenter-ct.org.

Brooklyn, NY
The Jane Barker Brooklyn Child Advocacy Center works with more than 2,000 child victims each year. It is also one of the few centers that consistently earns the highest national accreditation for Child Advocacy Centers every year, exemplifying Jane Barker's wish that children who suffer abuse will always have the highest-quality expertise, care, and advocacy they deserve. To contact the center, call 800-621-4673 or visit safehorizon.org.

Queens, NY
The Queens Child Advocacy Center provides a child-friendly, neutral setting to conduct joint investigative interviews, on-site medical evaluation and treatment, therapeutic interventions, and victim support and advocacy services to child victims and non-offending family members. To contact the center, call 718-575-1342 or visit queensda.org/childadvocate.html.

Manhattan, NY
The New York Center for Children provides onsite medical facilities and is designed to be a cheerful sanctuary for children, complete with a playroom, toys, and colorful hand-painted murals. To contact the center, call 212-517-3012 or visit newyorkcenterforchildren.org.
The NewYork-Presbyterian/Weill Cornell Medical Child Protection Team evaluates children who are suspected victims of physical and sexual abuse. Reach the team at 212-737-7800.
The Frances L. Loeb Child Protection and Development Center acts a safe haven for children and their families. It is complete with quiet exam rooms as well as special interview rooms with one-way glass. Contact the center at 212-562-4130 or visit childrenofbellevue.org.

Nassau County, NY
CCAN at The Safe Place (Coalition Against Child Abuse & Neglect) has interview rooms with comfortable furniture, a medical exam room, and toys and games for children. Reach them at 516-747-2966 or visit ccanli.org.

Suffolk County, NY
The Suffolk County Child Advocacy Center at the Pat & Mary Bagnato Place for Kids does a physical exam and interview with the child at the same time so as not to re-victimize the child and make them repeat their story. Call 631-439-0480 or visit eacinc.org.