Scholastic has introduced Storia, a free, interactive, and educational reading app for kids that comes with five free ebook downloads and features more than 2,000 titles for kids from toddler through teens.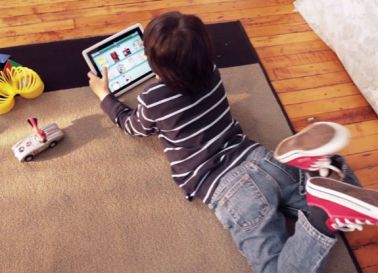 Storia, the interactive and educational reading app from Scholastic, is designed with kids in mind, featuring learning activities, read-to-me books, a developing dictionary, and private parent settings. Storia is now available to download for free and comes with five free ebook downloads.

Storia includes:

- Learning activities to enhance growth with helpful games
- Read-to-me books to create an interactive experience for kids and parents
- A dictionary to help kids understand what they're reading
- Highlighter and note-takers kids can use to pinpoint important information
- Personalized Book Shelves to organize each child's books and reading progress
- Private parent settings to help you ensure your child is progressing with reading

The free app and the five free ebook downloads are the perfect supplementary tools to enhance your child's learning experience. Storia also offers more than 2,000 titles for kids from toddlers through teens, about 350 of which are enriched with vocabulary, comprehension, and video activities.

The Storia app can be downloaded free to PC, iPad, or Android tablets (with more platforms to come later this fall) to start a digital library for home or classroom use, and comes with five free ebooks, including a special Clifford the Big Red Dog ebook in honor of his Big Red 50th birthday this year.

Storia has been recognized by Warren Buckleitner with the "Editor's Choice Award" as the top children's ebook app in Children's Technology Review, and named one of the "Top 10 Best High Tech Products of 2012" by Dr. Toy.

The Storia app and Storia ebooks can be purchased through The Scholastic Store or Scholastic Book Clubs.