Three brothers are signing up teens from high schools in Fairfield County, CT, and Westchester County, NY, for the second annual Project Yellow Light Race in Mount Kisco, NY, a scholarship competition that will raise awareness of the dangers or distracted driving.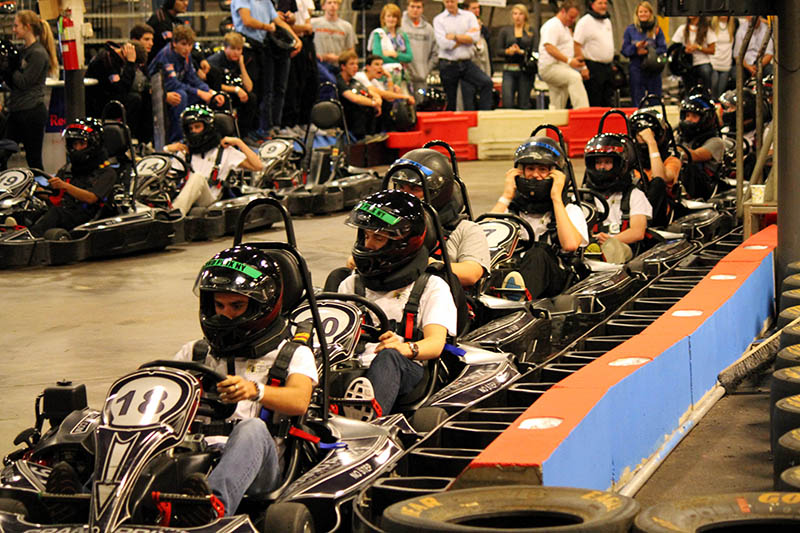 Grand Prix New York will host the second annual 90-minute endurance race to benefit Project Yellow Light, an organization that promotes awareness of the dangers of distracted driving.
Greenwich High School senior Ben Albano, the 2013 MAZDASPEED Challenge Summer Series Champion, along with his brothers Addison, a junior at Brunswick School, and Austen, a freshman at King Low Heywood Thomas private school, are organizing the race and signing up participants from high schools throughout Fairfield County, CT and Westchester County, NY. The race will take place on April 25 at 7pm at Grand Prix New York, 333 North Bedford Road in Mount Kisco, NY.
The National Safety Council has designated April as Distracted Driving Awareness Month. States have taken up the cause and are putting tougher laws in place to discourage distracted driving. Connecticut State Representative Fred Camillo, who was recently appointed to the Distracted Driving Prevention Task Force, commented, "This is a great way to help raise awareness within the teen community of the dangers of distracted driving. This event, in coordination with the nationally recognized efforts of Project Yellow Light, is complimentary to what we are doing at the legislative level here in Connecticut. It is a perfect marriage, and Ben's credibility as a professional race car driver gives him a unique voice among his peers."
As many as 20 teams of two to five drivers will race to complete the most laps in the allotted time, competing for prizes which include seats in the Skip Barber Teen Safety and Survival School. Entry fees of $100 per team are fully tax deductible, and all proceeds go directly to Project Yellow Light, thanks to Grand Prix New York and generous corporate sponsors: Teddy's Transportation, Fresh Green Light Driving School, Allstate - The Wright Insurance Agency, LLC, Petro Heating and Air Conditioning, Gerber Group, Skip Barber Racing School and Aux Délices Foods.
Project Yellow Light
Project Yellow Light is a scholarship competition designed to bring about change, in partnership with the Ad Council, Mazda, National Highway Traffic Safety Administration, and National Organizations for Youth Safety. Applicants have a clear mission: encourage peers to develop and embrace safe driving habits. For both the high school and college contests, the first-place winners receive a scholarship in the amount of $5,000, second-place finishers receive $2,000, and third-place finishers receive $1,000.
Project Yellow Light was founded in memory of Hunter Garner, a 16-year-old with a dry wit, wicked sense of humor, and interesting creative mind who loved music and running and had lots of friends from all walks of life. Hunter died in a car crash on June 10, 2007 at the age of 16. For more information about Project Yellow Light, visit projectyellowlight.com.