A new study reveals that July is the most dangerous month for teens to drive. Driving-Tests.org recently launched its "Be Safer, Drive Smarter" campaign with tips for ways teens can be safe drivers, including curfews for teen drivers, limiting the number of passengers, and not using cellphones while driving.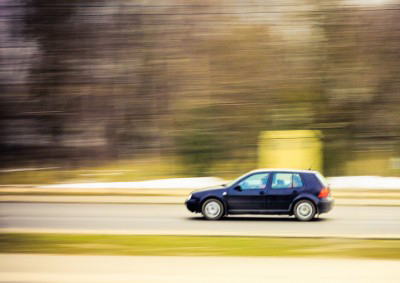 Driving-Tests.org—a leading online educational learning site for permit test preparation and new driver education—announced the launch of a public service campaign to raise awareness for teen driver safety and encourage meaningful public and private responses to the issue.
Research by Driving-Tests.org compared National Highway Traffic Safety Administration data on traffic fatalities from 2005 through 2011. The study shows that the most dangerous time of year to be on the road is during the summer months. More than 27 percent of all annual traffic fatalities occur during the months of July, August, and September. July has more fatalities than any other month of the year, making it the most dangerous month to drive.
According to the NHTSA, motor vehicle crashes are the leading cause of death for teens in the U.S., and automobile accidents are to blame for more than 35 percent of all fatalities for 15- to 20-year-olds. A 2012 study performed by AAA showed that July Fourth is the most dangerous day to be on the road—more teenage driver fatalities occur on July 4 than any other day of the year. "Teen driving goes up by 44 percent during the summertime, and during these months, teens tend to drive more often and they have less parental supervision than they do during the school year," said John B. Townsend II of AAA.
What causes the high accident rates? Surprisingly, driving while intoxicated is NOT the leading cause of crashes involving teens (it ranks fourth on the following list). More than 75 percent of serious teen driver crashes are due to "critical errors." The following three driving mistakes account for nearly 50 percent of all teen crashes:
Driving at unsafe speeds
Lack of scanning to detect hazards, right of way, traffic signs, and signals
Distracted driving (by something inside or outside the vehicle)
Research shows that most crashes are preventable. The following steps can be taken to help teenage drivers "Be Safer and Drive Smarter" during the summer months:
Parental Involvement Makes a Difference: Teens who say their parents set rules and pay attention to their activities in a helpful, supportive way are half as likely to crash. Experts agree that parents should talk openly about their expectations for when teens are behind the wheel.
Curfews are Key: More than 40 percent of teen auto deaths occur between 9pm and 6am. Keep teenage drivers off the road during these dangerous hours.
Limit Passengers: Put a cap on the number of passengers allowed in your teen's car. For teenagers, the relative risk of a fatal crash increases as the number of passengers increases.
Out of Sight, Out of Mind: Talking on a cell phone can double the likelihood of an accident, and a texting driver is 23 times more likely to be involved in an accident than a non-texting driver. Follow this advice: ignition on, cell phone off.
Speak Up: Encourage teenage drivers to exercise their rights as passengers. Only 44 percent of teens say they would speak up if someone were driving in a way that scared them.
"Since 2010, our organization has helped over 4.5 million learner drivers practice for their permit exams," according to Driving-Tests.org CEO Andrei Zakhareuski. "We believe that smarter drivers are safer drivers. This is why we are launching our "Be Safer, Drive Smarter" campaign, because the sharp increase in driving-related deaths during the summer months is something we hope to help prevent."
The "Be Safer, Drive Smarter" campaign will begin in late June 2013 with a series of social media infographics illuminating the dangers of "Distracted Driving" and is scheduled to run throughout the summer. The company announced the publication of a parent-teen "Safe Summer Driving Contract" for July 3 and intends to release a widely anticipated study that identifies the U.S. states with the highest incidence of practice permit test success and failure on July 20.
Driving-Tests.org is a leading online educational learning site that offers free permit practice test services to U.S. learner drivers. Since 2010, Driving-Tests.org has issued more than 4.5 million practice permit tests—more than 250,000 Americans use driving-tests.org practice tests every month to prepare for their permit test. Written by a team of automotive and online education experts, the company offers more than 550 unique practice permit tests for motor vehicles and motorcycles. Each practice test is based on the current year's official Driver's Manual so every learner driver can be sure they are receiving the most up-to-date test questions.
Also see:
Safety Tips for Carpooling with Kids
14 Tips to Make the Best of Your Family Road Trip
Winter Safety Tips for Driving with Kids