Check out these 8 kids' shows on stage this August across Long Island, including Dora the Explorer in Smithtown, Freckleface Strawberry in Lindenhurst, and Disney's 101 Dalmatians in Patchogue.
Summer may be winding down, but the stages of Long Island are heating up with several productions that will help kids forget that back-to-school is just a few weeks away. Below are 8 shows the whole family can enjoy:
Follow the onstage adventures of the legendary English outlaw and his fair maiden. Aug. 3 at BayWay Arts Center in East Islip; Aug. 2, 13, 14, 16 at BroadHollow at Elmont.
The audience is invited to join the fun as Dora and friends visit Treasure Island to confront the Pirate Piggies. August 4-5, 11-12. Smithtown Center for the Performing Arts in Smithtown.
Freckleface Strawberry the Musical
Based on the book by actress Julianne Moore, this show tells the story of a self-conscious redhead who learns to celebrate the characteristics that make her unique. Aug. 4, 18, 25. Studio Theatre in Lindenhurst.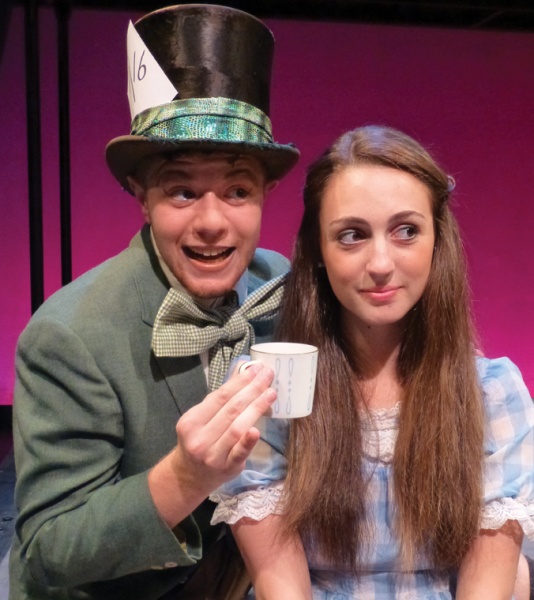 Alice's Most Decidedly Unusual Adventures
It's a rainy day at Camp Carroll Woods and our heroine once again ventures down the rabbit hole in this updated version of the Lewis Carroll classic. Aug. 10-11, 17-18. Theatre Three in Port Jefferson.
Four actors play 12 roles in this story of a girl who uses her hair and her wits to escape the witch's clutches. Aug. 4, 11-12, 18-19. John W. Engeman Theater in Northport.
Cruella De Ville is at her evil best in this Ovations Dance Repertory production in which 101 "puppies" dance and sing their way around the stage. Aug. 17 and 19. Patchogue Theater for the Performing Arts in Patchogue.
Tales of Neverland: The Adventures of Peter and Wendy
The Arena Players Repertory Theater invites audiences to participate in this play, which features the classic characters from Peter Pan. Weekends through Aug. 26. Vanderbilt Carriage House in Centerport.
Find out what happens when pink-loving Pinkalicious can't stop eating pink cupcakes, despite warnings from her parents. Aug. 1-14 (select dates) at BroadHollow at Elmont; Aug. 11-25 (select dates) at the Long Island Children's Museum in Garden City.
For even more fun family activities on Long Island and throughout the NYC area, head to our full, searchable calendar of events!