Try your hand at this rich, slightly nostalgic vanilla sponge cake with fudgy chocolate ganache, courtesy of an executive pastry chef. It's a sophisticated birthday cake option that's sure to impress.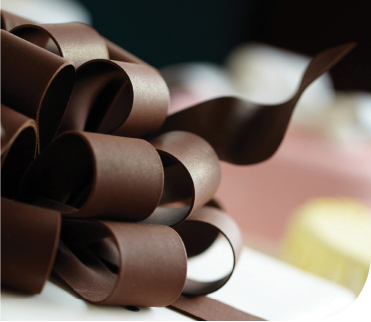 Pastry chef Tracy Kamperdyk Assue remembers first being drawn to her craft when she was a young girl growing up in Westchester. "I have such fond memories of baking bread and complex Italian pastries with my aunt, which was something I enjoyed doing whenever we had the chance," she recalls.
Now married and raising her own family in Westchester, Assue is the executive pastry chef for City Limits, where she crafts desserts with Americana flair, including nostalgic pastries, seasonally inspired pies, artisan breads, and frozen treats. Here, Assue shares the recipe for a cherished sweet treat. "My favorite cake is a Tahitian vanilla cake with apricot preserves and coffee cream," she says. "It is my interpretation of a delicious cake my grandmother used to buy at her neighborhood Italian bakery when I was younger."
Vanilla Sponge Cake
Ingredients
1¼ cup cake flour
1½ tablespoon baking powder
A pinch of salt
1 cup egg yolks
2 cups sugar
1 tablespoon vanilla extract
1 cup water
12 egg whites

Directions
1. Sift dry ingredients (cake flour, baking powder, salt) and set aside.
2. Combine yolks, oil, sugar, vanilla, and water and whip in a mixer until light and fluffy.
3. Fold in sifted dry ingredients.
4. Whip egg whites in a clean, dry bowl until medium peaks form, and then fold in the above mixture.
5. Divide batter between two 9-by-12-inch sheet pans lined with parchment paper.
6. Bake at 350 degrees for approximately 13-15 minutes or until cakes are springy
to the touch.
7. Remove cakes; allow to cool.
Bittersweet Fudgy Chocolate Ganache
Ingredients
3 cups heavy cream
½ Tahitian vanilla bean
1½ cups bittersweet chocolate (Assue prefers Valrhona 61%, available at specialty grocery stores or online)
4 tablespoons sweet butter (slightly softened)
Favorite preserves (optional; Assue prefers apricot)
Directions
1. Seed the vanilla bean.
2. In a saucepan, bring heavy cream and vanilla bean seeds to a boil.
3. Pour the mixture over chopped chocolate in a stainless steel or glass bowl and let sit for 1 to 2 minutes.
4. Slowly stir the mixture using a hand whisk until smooth.
5. Add butter and mix until melted.
6. Set aside to cool to the consistency of slightly soft butter (if it cools too much or "sets" to a firm consistency, it may be warmed slightly over a pot of slowly simmering water).
7. Using an 8-inch cake ring (or cake pan), cut out three 8-inch circles of cake.
8. Spread a very thin layer of your favorite preserves over cake layers (optional); alternate layers of cake and ganache (a ½-inch layer). You may leave it rustic and leave the sides unfinished, or spread the ganache over the sides of the cake.
9. Refrigerate. Remove at least one hour before serving (cake is best served at room temperature).
Tips from Chef Tracy
What advice do you have for parents making their child's birthday cake at home?
If you are trying new techniques for the first time, keep it simple. To make it a little more fun, make the cake together, and spark the birthday boy or girl's creativity.
Keep food allergies in mind—there are so many. I always stay away from nuts and have other snacks or dessert items on hand, such as ice cream, for those with gluten allergies. Keeping a list of ingredients on hand is helpful, just in case someone asks.

Are you seeing any trends in kids' birthday cakes right now?
Younger kids often ask for their favorite TV characters or sports teams. Older kids like tiered cakes with a variety of interests represented on the cake. And cupcakes are always popular.

Do you normally make the birthday cakes for your children's birthdays?
When my kids were younger I always tried to make a special themed cake, and now that they're a bit older we do more basic cakes that incorporate their favorite flavor combinations. If we don't have cake, an ice cream sundae bar is always a hit.

What are other options you can suggest if someone wants to stray from the traditional birthday cake or cupcakes?
City Limits (which has locations in White Plains and Stamford, CT) offers a variety of mini pastries, from seasonally inspired pies such as cherry in the summer and pumpkin in the fall, to mini tarts and Valrhona chocolate pudding, and oftentimes guests will purchase an assortment of these items versus a cake for celebrations. We also make our own s'mores as an alternative to cake.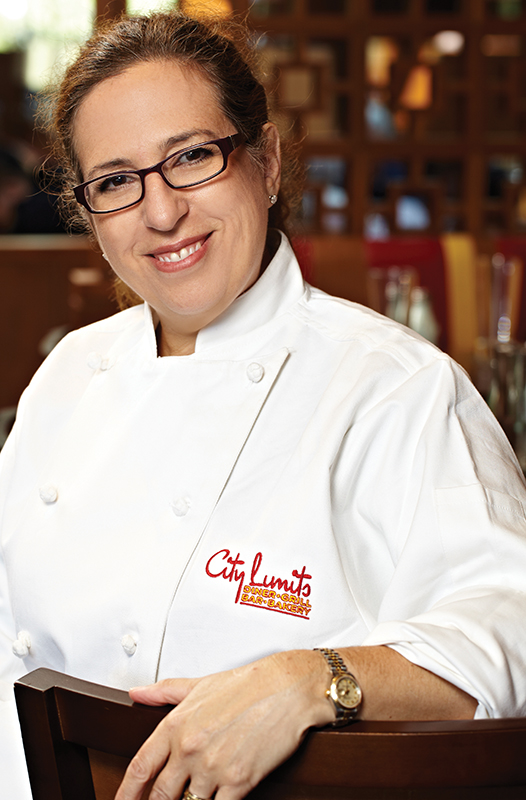 Tracy Kamperdyk Assue is a graduate of the Culinary Institute of America and executive pastry chef for City Limits diner and bakery, which has locations in White Plains and Stamford, CT. She lives with her husband and their three children in Westchester. When they aren't at City Limits, the Assues enjoy driving into New York City and dining out together as a family.