This quick vegetarian chili recipe replaces meat with lots of beans and vegetables and suggests using vegetarian burger crumbles to add texture and protein. It's an easy weeknight meal that's ready in about an hour, and it's great for leftovers.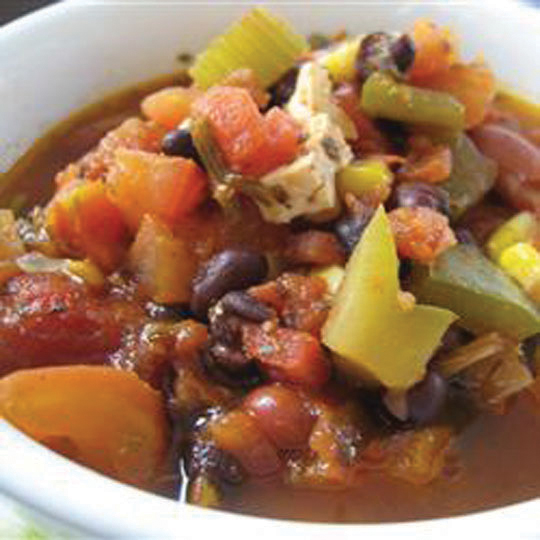 Servings: 8
Prep time: 15 minutes
Cook time: 1 hour
Ingredients
1 tablespoon olive oil
½ medium onion, chopped
2 bay leaves
1 teaspoon ground cumin
2 tablespoons dried oregano
1 tablespoon salt
2 stalks celery, chopped
2 green bell peppers, chopped
2 jalapeno peppers, chopped
3 cloves garlic, chopped
2 (4 oz.) cans chopped green chile peppers, drained
2 (12 oz.) packages vegetarian burger crumbles
3 (28 oz.) cans whole peeled tomatoes, crushed
¼ cup chili powder
1 tablespoon ground black pepper
1 (15 oz.) can kidney beans, drained
1 (15 oz.) can garbanzo beans, drained
1 (15 oz.) can black beans
1 (15 oz.) can whole kernel corn
Directions
1. Heat the olive oil in a large pot over medium heat. Stir in the onion, and season with bay leaves, cumin, oregano, and salt. Cook and stir until onion is tender, then mix in the celery, green bell peppers, jalapeno peppers, garlic, and green chile peppers. When vegetables are heated through, mix in the vegetarian burger crumbles. Reduce heat to low, cover pot, and simmer 5 minutes.
2. Mix the tomatoes into the pot. Season chili with chili powder and pepper. Stir in the kidney beans, garbanzo beans, and black beans. Bring to a boil, reduce heat to low, and simmer 45 minutes. Stir in the corn, and continue cooking 5 minutes before serving.
Recipe by calead910, courtesy of AllRecipes.com.
More Vegetarian Recipes: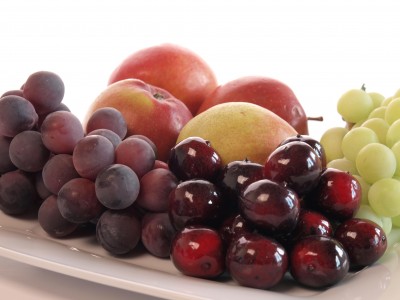 Celery, Apple, and Grape Salad
This healthy, low-fat salad is easy to make and a great way for kids to get several servings of fruits and veggies.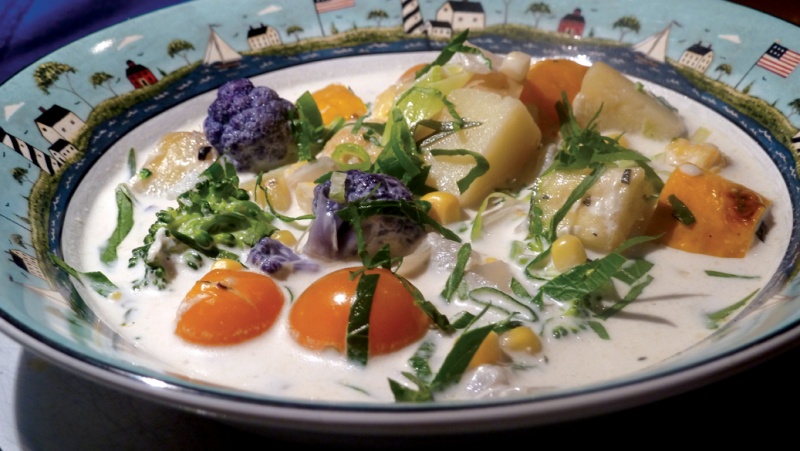 Greenmarket Vegetable Chowder
This dish, which comes from a New York City chef, is best made after a trip to your local greenmarket or farmers market, when you have a lot of fresh veggies on hand.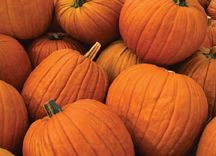 Pumpkin Pie Pasta
This simple and fun dinner idea comes from a certified nutritionist and kids' cooking instructor.