In honor of May 29 being National 529 College Savings Day, the College Savings Plan Network shares four tips for parents who are considering opening a 529 savings plan to save for their child's education.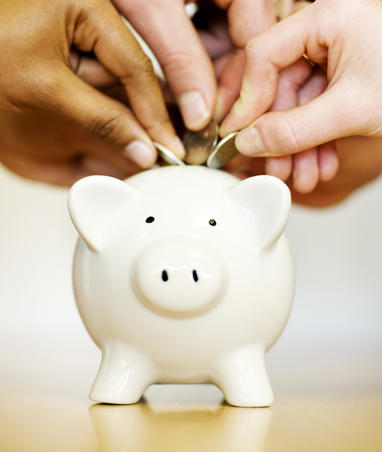 Americans have invested more than $179 billion in 529 College Savings Plans—an all-time high. With the challenges and costs of paying for higher education growing, saving now can help have big impacts later.
To spread the word about saving for college and ensure consumers have the right tools to put together a plan, May 29 (5/29) has been declared National "529 College Savings Day." Check out the infographic that outlines local activities in your state for 529 College Savings Day.
The College Savings Plans Network offers the following advice for parents who are considering a 529 College Savings Plan for their children:
Define your savings goals. The first step is to determine how much you ultimately want to save for your child's education. Do you want to save for tuition only or include room and board? All four years of college or just two? Public or private? You can use a college cost calculator to forecast what the estimated cost of college will be when your child is ready to enroll.
Start early and save often. Start saving as early as possible - you can even open an account before you have children. You'll be able to put away a smaller amount and will have more time for your money to grow. It's never too late to start, but the later you do, the less time you have to build your funds.
Find your fit. Nearly every state offers a 529 plan, but you don't have to go with your state's plan if it isn't the best fit for you. You can compare 529 plans by feature and by state.
Perform routine reviews. It's advisable that the account owner routinely reviews his or her account to determine if the risk tolerance or life circumstances have changed. Events like having another child or a change in job status can have an effect on how much you can afford to save.
Established to make higher education more financially attainable, College Savings Plans Network is a national nonprofit association and the leading, objective source of information about Section 529 College Savings Plans—one of the most popular, convenient and tax-advantaged ways to save for college. An affiliate of the National Association of State Treasurers, CSPN brings together administrators of 529 savings and prepaid plans from all 50 states, as well as their private sector partners, to offer convenient tools and objective information to help families make informed decisions about saving for college. For more information, visit CollegeSavings.org.
Also see:
The Gift of Education: Tips for Investing in Your Loved One's Future
Tips for Teaching Kids About Credit Cards
Special Needs Trusts: Answers to Frequently Asked Questions