Looking for fun and low-cost Mother's Day events on Long Island? See our list for where to make Mother's Day gifts, mother-daughter events, where moms get free admission on the holiday, and more family events in Central Islip, Cold Spring Harbor, Elmont, Floral Park, Glen Cove, Mattituck, Old Westbury, Oyster Bay, and Riverhead.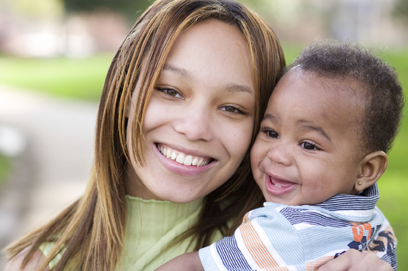 While nothing beats telling your mom how much you love her, taking her out to do something special comes in a close second. Here are a few local activities that offer a little something extra for the household's leading lady.
Where to Make Mother's Day Gifts in Nassau
Floral Park Public Library, Floral Park
May 2
Children ages 3-5 can make a special Mother's Day Craft with plenty of time before the big day. FREE!
What's Cooking?, Oyster Bay
May 9
Join a Mother's Day Celebration featuring plenty of take-home treats filled with love. Children will create strawberry-stuffed French toast, teapot- and heart-shaped cookies, chocolate-dipped strawberries, long-stemmed chocolate roses and flowers, and pink lemonade.
Old Westbury Gardens, Old Westbury
May 11
Using fresh flowers and modern design techniques, children ages 6-10 will create gifts straight from the heart in a floral design workshop. Registration is required.
Mother's Day Craft: Recycled Paper Beads
Garvies Point Museum and Preserve, Glen Cove
May 11
This workshop offers kids the opportunity to make Mom a beautiful necklace or bracelet using handcrafted paper beads.
Where to Make Mother's Day Gifts in Suffolk
Kids Craft a Gift for Mother's Day
Hallockville Museum Farm, Riverhead
May 4
Make something special for Mom in this workshop at the Hallockville Museum Farm.
Safari Adventure, Riverhead
May 11
Create a token of your love at Safari Adventure's crafting event for kids.
Mother-Daughter Events for Mother's Day
Long Island Science Center, Riverhead
May 11
Find out what ingredients are used to make some common beauty items in this afternoon workshop for moms and their children. Register by May 1.
Cold Spring Harbor Whaling Museum, Cold Spring Harbor
May 11
At Mother's Day Yoga by the Sea, mothers and daughters learn yoga poses together. Call or go online to register.
Free Admission for Moms
Harbes Farm & Vineyard, Mattituck
May 11-12
At the Harbes Spring Fair, everyone can enjoy live music and animal shows, and moms can enjoy free admission ($10.95; for everyone else).
Cold Spring Fish Hatchery and Aquarium, Cold Spring Harbor
May 12
Mom gets free admission to the hatchery on Mother's Day ($6 for other adults; $4 for children ages 3-12).
Old Westbury Gardens, Old Westbury
May 12
All women ages 18 and older who visit on Mother's Day receive a complimentary lavender plant, while supplies last.
More Mother's Day Fun
Bethpage Ballpark, Central Islip
May 11
On May 11, families can walk in the March for Babies at Bethpage Ballpark in Central Islip to raise money for the March of Dimes, which funds programs and research to promote healthy pregnancies. Register and fundraise on the website.
Long Island Aquarium & Exhibition Center, Riverhead
May 12
Enjoy a Mother's Day Brunch in the Sea Star Ballroom (two seatings), and then explore the Long Island Aquarium. Call 631-208-9200 x426 for reservations.
Mother's Day Picnic at Belmont Park
Belmont Park, Elmont
May 12
Bring a picnic to the park and have a leisurely brunch on the lawn as you watch the horse races. Bring sandwiches and champagne or fancy sodas. Kids can enjoy the playground, petting zoo, giant bubble stations, and more.
More Fun
Search our full calendar of events for even more fun family activities on Long Island and in the NYC area