WIN 3 SCARY MOVIES ON BLU-RAY
Related:
scary movies
,
giveaway
,
jeepers creepers
,
texas chainsaw massacre
,
killer klowns from outer space
,
MGM Home Entertainment released three scream-worthy titles on Blu-ray this fall: Killer Klowns from Outer Space, Jeepers Creepers, and The Texas Chainsaw Massacre 2. Scroll down to enter for your chance to win all three during our Halloween giveaway!
Send the kids to bed, turn off the lights, and snuggle up with your honey for a fright-fest featuring these three films, all recently released on Blu-ray from MGM Home Entertainment.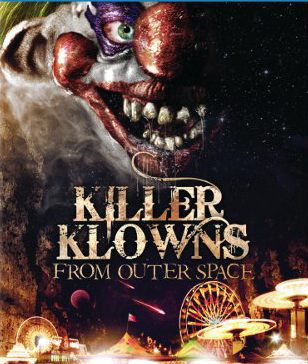 Killer Klowns from Outer Space
(1988; 86 minutes; rated PG-13)
A spaceship that looks like a circus tent lands in a field near a small town, signaling the attack of deviant, red-nosed, balloon-twisting psychos from another world who plan to annihilate mankind by turning people into cotton candy. Luckily, the town's teen citizenry decides to fight back and teach the cosmic bozos a lesson. But these klowns are no klutzes, turning popcorn, peanuts and caramel corn into playful but deadly weapons of madcap destruction and mayhem.
Special Features:
- 5 featurettes: The Making of Killer Klowns, Komposing Klowns, Visual Effects with Gene Warren, Jr., Kreating Klowns, Chiodo Brothers' Earliest Films
- 2 deleted scenes with director's commentary
- Bloopers
- Original theatrical trailer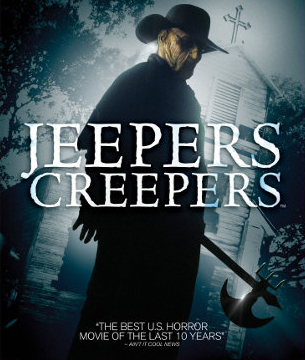 Jeepers Creepers
(2001; 90 minutes; rated R)
On a desolate country highway, two homeward-bound teens are nearly run off the road by a maniac in a beat-up truck and later spot him shoving what appears to be a body down a sewer pipe. But when they stop to investigate, they discover that the grisly reality at the bottom of that pipe is far worse than they could have ever suspected and that they are now the targets of an evil far more unspeakable and unstoppable than they could have ever imagined.
Special Features:
- Director's Cameo
- Audio commentary by director Victor Salva
- Behind the Peepers: The Making of Jeepers Creepers
- Deleted & extended scenes
- Photo gallery: last looks
- Original theatrical trailer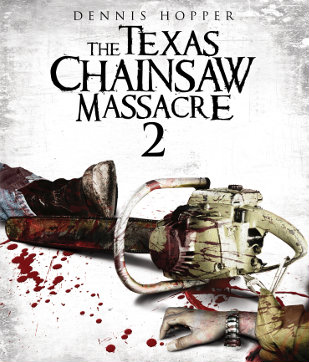 The Texas Chainsaw Massacre 2
(1986; 101 minutes; not rated)

From the director of the original Texas Chainsaw Massacre, this ghastly and hilarious (Variety) sequel descends into your deepest, darkest fears as a wacked-out lawman goes after human meat-cutters with his own high-octane chainsaws in a horrific showdown with the legendary leatherface and his entire cannibalistic family.

Special Features:
- Feature commentary with director Tobe Hooper and filmmaker David Gregory
- Feature commentary with Bill Moseley, Caroline Williams, special makeup effects creator Tom Savini and content producer Michael Felsher
- The Cutting Room Floor
- It Runs in the Family
- Original theatrical trailer
GIVEAWAY
5 readers will win a prize package featuring a copy of each film!
For more Halloween giveaways, activities, and tips, visit nymetroparents.com/halloween.
---
Get Your FREE Indoor Activity eGuide!
---
More PRODUCTS Articles
Holiday Fashions for Boys and Girls
Photographer Behind Humans of New York Releases Children's Book
New Book Encourages Kids to Give Up Halloween Candy
Runnin' Wild Kids Shoes Owner Opens Toy Store
Top 10 Audiobooks for Halloween Season