Tutor Time, a nationwide child care and learning center, plans to open its Melville location in July. The early childhood learning center offers infant and toddler care, as well as preschool, before- and after-school, and weekly music programs.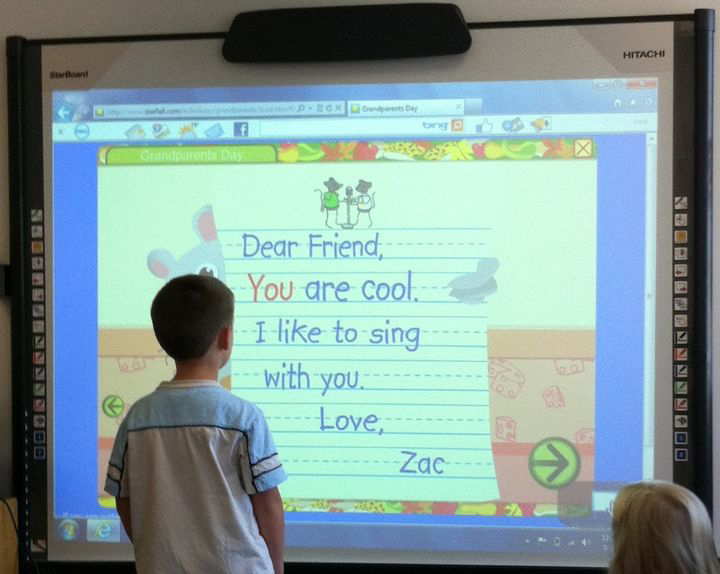 Tutor Time gives young students a chance to learn through new technology such as SMART boards.
Tutor Time, a franchised licensed child care and learning center, plans to open its Melville location in July. The center offers a range of programs such as infant and toddler care, preschool and pre-kindergarten, before- and after-school programs, weekly music programs, and more.
The Tutor Time brand consists of 11 learning centers each of which utilize the LifeSmart™ curriculum. "[It's] based on the belief that children are intelligent in many different ways," owner Gary Beltrani says. The LifeSmart™ curriculum is divided into programs called "Smarts" that focus on subjects Tutor Time feels are significant to children's educational and social development. Some of the more prominent Smarts are WordSmart, MathSmart, and PeopleSmart. WordSmart promotes reading and writing skills; MathSmart teaches logical thinking, patterns, and numbers; and PeopleSmart allows children to work with other students to strengthen their interpersonal skills.
To accompany its LifeSmart™ curriculum, Tutor Time uses SMART boards in its preschool and pre-K classes to encourage active learning. Tutor Time Melville hopes to provide its students with a warm and encouraging learning environment. "[Our] mission is to develop innovative educational solutions," Beltrani says.
Tutor Time Melville will be open year-round from 6:30am-7pm, Monday through Friday, and is currently open for enrollment. To enroll, call 631-777-8880.