Usdan Center for Creative and Performing Arts recently announced new additions to its summer camp curriculum. The camp will add a theater audition workshop, a Broadway dance workshop, and sewing and fashion production to its 2014 camp offerings.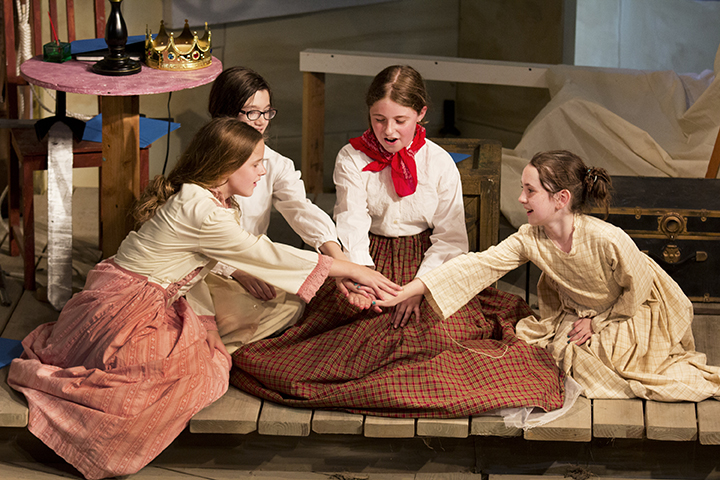 In 2013, Usdan Center for the Creative and Performing Arts did a production of Little Women.
Usdan Center For Creative And Performing Arts plans to introduce three unique additions to its summer camp curriculum. The nationally acclaimed summer day camp combines a world-class, dedicated faculty with a large study body devoted to understanding and appreciating the creative arts. The camp offers programs for children ages 6-18 and provides many programs and opportunities for students regardless of their prior experience.
Usdan's theatre department, which is also the biggest department, will offer two new programs. The Theatre Audition Workshop will teach students how to prepare for an audition in the "real world" through training in the specific skills it requires to be successful during a theatre audition, including acting, singing, dancing, and delivering monologues. The Broadway Dance Workshop will teach students Broadway-specific styles in choreography. As students learn the skills from Broadway's past and presently acclaimed choreographers, they will also gain confidence in the dance skills theater often requires.
For students seeking experience and skills in the fashion industry, Sewing and Fashion Production will be offered. Starting with the fundamentals of sewing and hand stitching, students will begin to learn the craft of fashion production. Over the course seven weeks, students will acquire the skills it takes to create their own garments. This course is already high in demand, and early registration is advised.