The Usdan Center, a summer arts day camp for kids on Long Island, is offering reduced tuition for its 2013 programs through Jan. 31. Usdan extended its tuition freeze due to the continuing effects of Hurricane Sandy on the Long Island and NYC communities.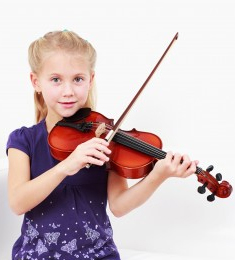 Usdan Center for the Creative and Performing Arts, the nationally renowned Long Island summer arts day camp, announces that its tuition freeze, an opportunity for families to pay last year's rates, a $100 tuition savings, has been extended due to the continuing effects of Hurricane Sandy on New York City and Long Island communities. The tuition will now be in effect through Jan. 31, 2013.
Usdan's new programs for 2013 include a three-week session July 22 - Aug. 9. This will be in addition to the four-week program beginning June 24 (the regular beginning of the season) and the full seven-week program. There will also be an expansion of the Usdan's Jazz Studies Program with three separate jazz ensembles: Beginner, Intermediate, and Advanced, giving students more personalized attention at their specific levels as well as increased opportunity for performance at the center's 1,000-seat McKinley Amphitheater.
Visiting jazz faculty in 2013 will include Grammy-nominated jazz singer Jane Monheit, an alumna of Usdan's summer program. In addition, in response to student demand, there will be a new "Technical Theatre" program for 10th-12th grade students wishing to study theater stage management and set construction.
Usdan Center's next, free Open House for the 2013 season will take place on Sunday, Jan. 27, 2013 from 11am-2pm at Usdan's 200-acre woodland campus.
The Usdan Center is located at 185 Colonial Springs Drive, Wheatley Heights (Huntington), Long Island. Usdan features more than 40 programs in music, dance, theater, visual arts, creative writing, nature and ecology, and chess. In addition, the recently added and very popular "Book Illustration" and "Fashion Design" programs will continue in 2013.
For information, contact the center at 631-643-7900, or 212-772-6060, visit usdan.com, or email [email protected]