FUNBITES MAKES MEALTIME EASIER WITH FREAKY FUN
Related:
halloween meals
,
healthy eating for toddlers
,
toddler friendly food
,
clever kitchen tools
,
FunBites is an easy kitchen tool that cuts sandwiches, fruit, and more into fun shapes for toddlers and kids. Assemble the pieces into holiday-themed masterpieces your kids will love to admire and eat.
Is your toddler scared of healthy eating? Proper meals might be freaky for kids, but FunBites, created by Westport mom Bobbie Rhoads, can turn everything from sandwiches to fruit into shapes that are fun to play with and fun to eat.
Your toddler can help you arrange squares, triangles, hearts, and other geometric shapes into spooky shapes and creepy creations, and clean lines and small pieces make eating easier for even the pickiest of eaters. Plus, with virtually limitless combinations and design possibilities, you can keep lunch and snacks interesting for your toddlers and preschoolers all year long.
Made of durable BPA-free plastic, each FunBites tool uses rounded blades to cut food into neat shapes, and the included popper pushes pieces back out for hands-free, mess-free food prep. The tools are dishwasher-safe, too, so that every part of meal prep is as fuss-free as can be. There's nothing scary about that, is there?
Check out these mommy blog approved meals for some boo-tiful inspiration!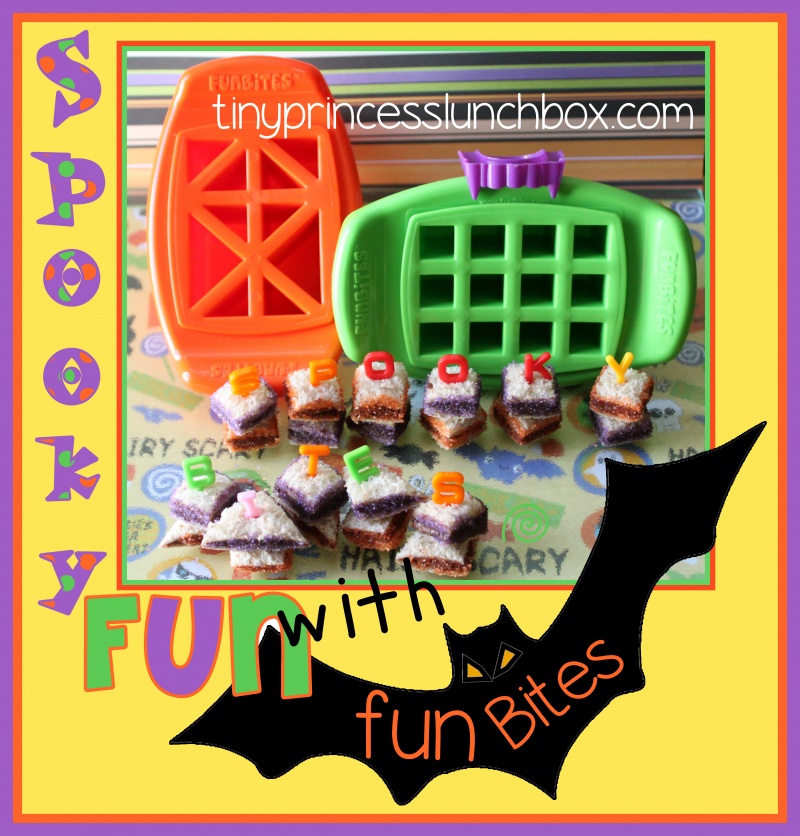 Jeana of tinyprincesslunchbox.com uses clever toothpicks to spell out festive messages on Halloween-tinted sandwich bites.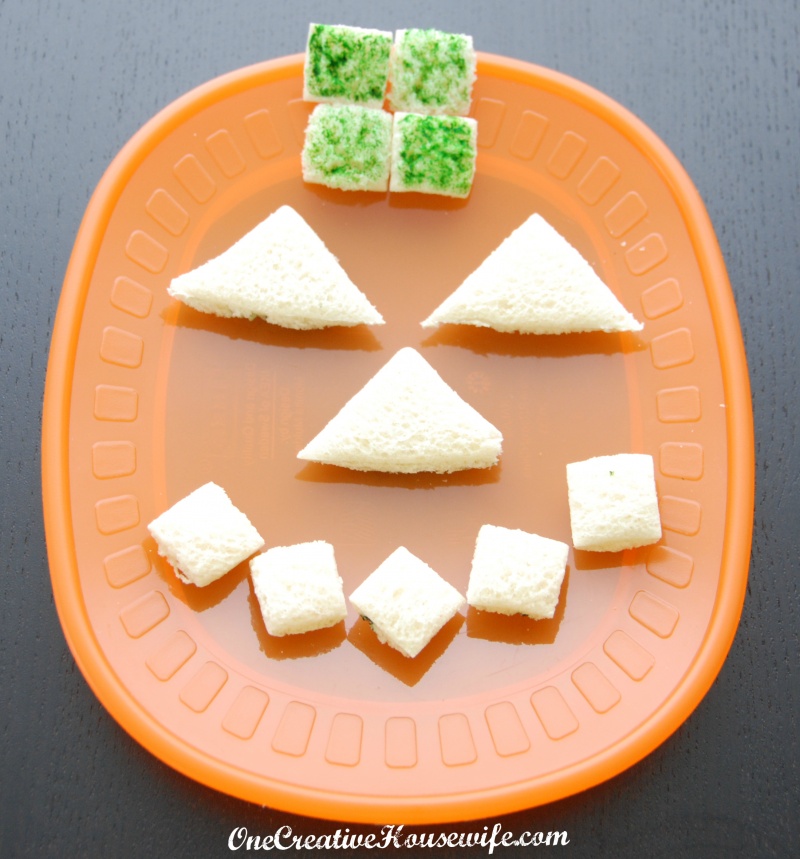 Mom Andrea of onecreativehousewife.com uses an orange plate as a canvas for this jolly Jack'o'Lantern.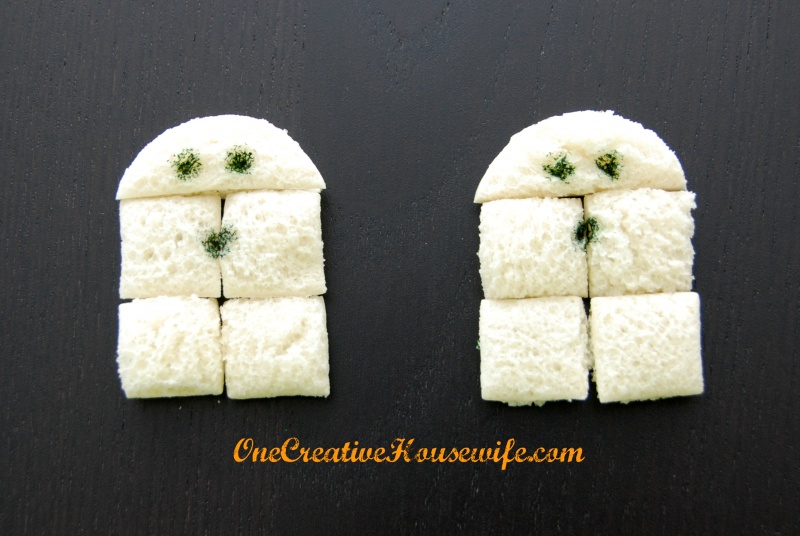 While wheat bread is likely your go-to, a change-up of white bread lends itself well to this spooky ghost! Courtesy: onecreativehousewife.com.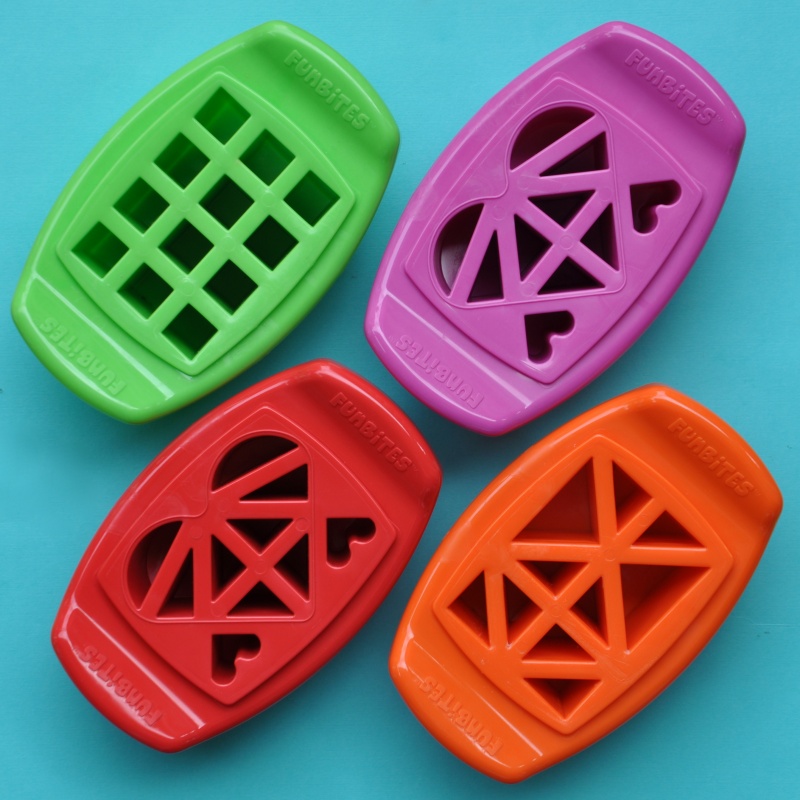 FunBites come in three shape sets for endless combinations and endless food fun.
Use coupon code "NYMETROPARENTS" for 20 percent off all orders at funbites.com.
Also see:
FunBites Food Cutter Set Makes Fun Halloween Shapes
Get Crafty with Halloween Ghosts
---
Get Your FREE Indoor Activity eGuide!
---
More Food & Nutrition Articles
Witches Brew Recipe for Halloween by MOMables
Halloween Treats: Eyeball Cake Pops, Monster 'Toes,' and 'Rotten' Apple Punch
5 Tips for Cooking with Kids Who Have Special Needs
Easy Recipe for New Cooks: Creamy Tomato and Rice Basil Soup
How to Teach Kids to Separate Food and Feelings