Village East Gifted, an enrichment center for gifted and talented students, opened two Long Island locations: Westbury and Huntington Station. The gifted and talented enrichment center also offers SAT prep courses and a gifted and talented summer camp.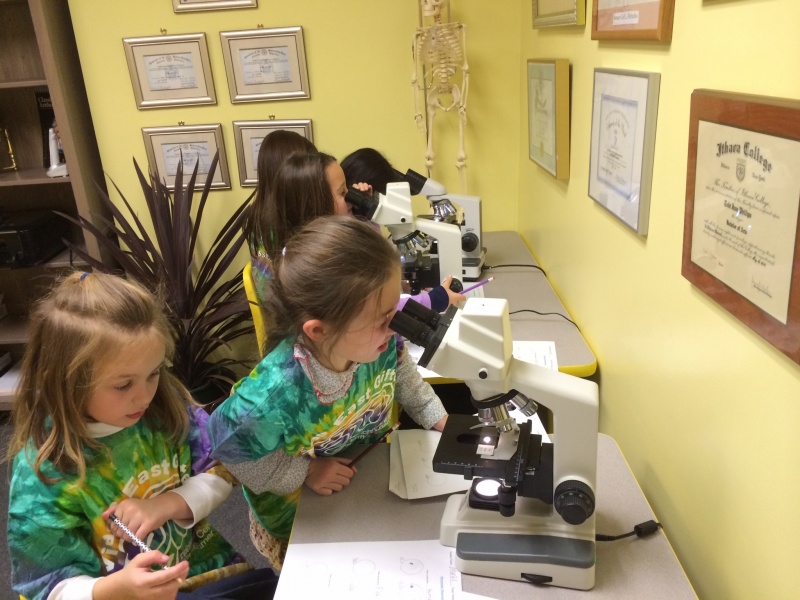 Young children use digital microscopes to study live slides.
Village East Gifted, an enrichment center for gifted and talented learners ages 4-21, recently opened two new locations on Long Island. The Huntington Station location opened in October and the Westbury location opened in December—both offer classes seven days a week.
"There are a lot of brilliant students who are falling between the cracks, and I wanted to give them a place where they can be academically challenged in a creative and stimulating way," says Tobi J. Phillips, Ed. D., founder and headmaster of Village East Gifted, who first began teaching 32 years ago and now runs this program for gifted students, which offers classes after school, in the evening, on weekends, and in the summer.
The enrichment program uses the Phillips RBM (Reawakening Brilliant Minds) Approach®, a writing-based program that continually reinforces the use of proper grammar, spelling, syntax, and editing. The enrichment classes cover every academic subject as well as SAT prep and Latin for students as young as 4 years old through college.
Village East Gifted also offers a summer program called Camp ThinkTank. The program enables gifted and talented children in first through ninth grades to be part of a "meeting of the minds" to help make positive changes on the local, national, and global levels. The program is held in six five-day sessions. A new topic is presented each week and adapted to each participant's academic level and areas of interest.
*with contributions from Katelin Walling