Kelsey Nixon, Brooklyn mom and Emmy-nominated host of Kelsey's Essentials on the Cooking Channel, offers three easy recipes for weeknight family dinners, including Crispy Chicken Thighs, Skirt Steak Fajitas, and Turkey Roast Dip Sandwiches.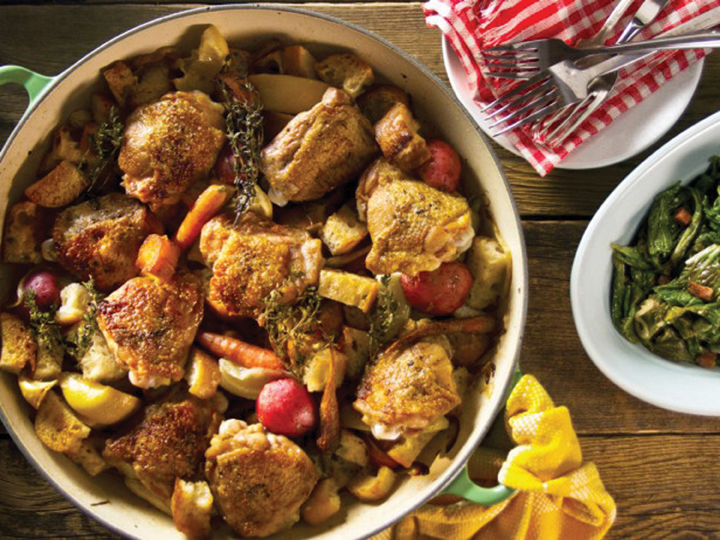 Recipe: Lemon-Scented Crispy Chicken Thighs with Potatoes and Baby Carrots
"I love this dish for a one-pot weeknight meal. Everything from the chicken to the vegetables and potatoes goes in the same pot, making cleanup a breeze."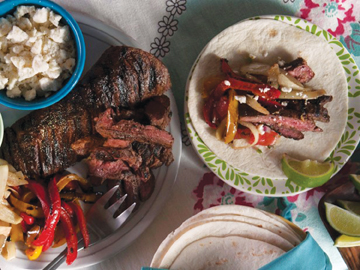 Recipe: Pomegranate-Glazed Skirt Steak Fajitas with Roasted Peanut Slaw
"Skirt steak is a quick and easy weeknight protein that I particularly like in fajitas or tacos. I like to serve these tacos alongside my Roasted Peanut Slaw."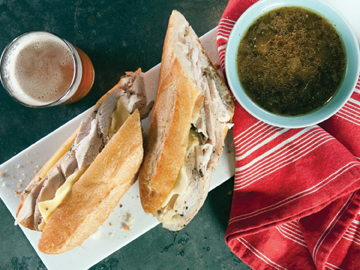 Recipe: Turkey Roast Dip with Melted Gruyere, with Haricots Verts Almondine and Peach Salad
"One of my favorite kitchen tools for pulling off successful weeknight meals is my slow cooker. With this recipe, you can pop the turkey breast into the slow cooker in the morning before heading off to work, making dinner prep quick and painless. I like serving these hearty sandwiches alongside a green vegetable like my Haricot Verts Almondine or a fresh summer salad like my Peach Salad with Tomatoes, Feta, and Basil Vinaigrette."

Also See:
Kelsey Nixon Offers Tips and Tricks for Hosting Your Child's Next Birthday Party
For more on Kelsey Nixon, visit kelseyskitchen.com