The Liberty Science Center in Jersey City, NJ, is all about giving kids (and their grownups!) hands-on opportunities to learn about the world around them. Here's what to do at this New Jersey science museum on your next family visit.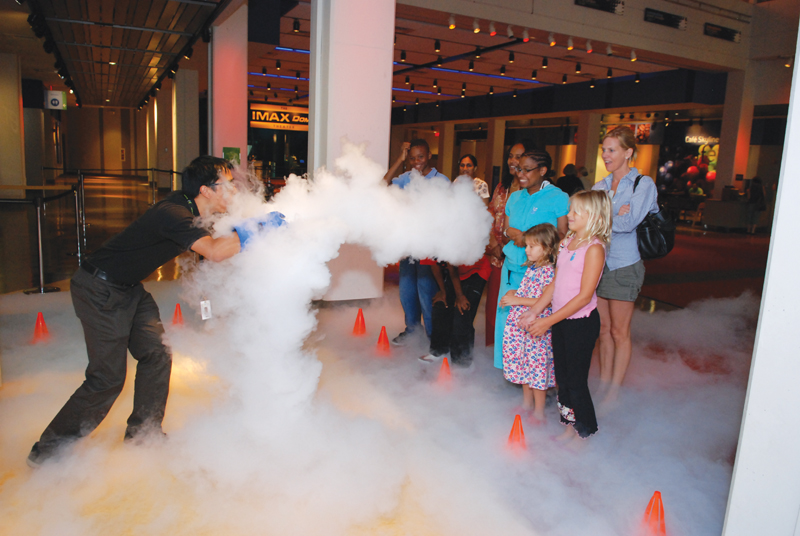 Using super-cold liquid nitrogen and common household items, Liberty Science Center educators demonstrate how and why things change from solid to liquid to gas to plasma.
Situated in Jersey City's Liberty State Park, the Liberty Science Center neighbors the Statue of Liberty. The 300,000-square-foot building brings science to all ages with 12 exhibit halls and 110 species of animals, as well as an aquarium, 3D theater, tornado and hurricane simulators, classrooms, and labs. The center also has the nation's largest IMAX dome theater with an 88-foot screen. Opened in 1993 with the hope of creating a more science-educated population, the center was renovated in 2007 and now sees more than half a million visitors each year.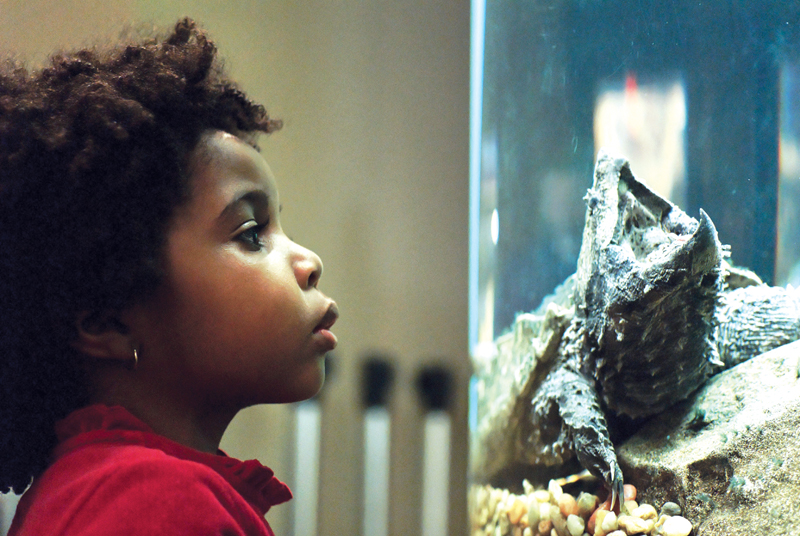 In the Eat and Be Eaten exhibit, habitat windows are low and shaped so kids can easily peek at puffer fish, hissing cockroaches, a Goliath bird-eating tarantula, and other fascinating creatures.
Year-Round Features
Start your visit with a look at the local landscape in the Our Hudson Home exhibit, where you can learn about the river that's right outside and what lives in it. Then move on to the live animals in Eat and Be Eaten, where you'll learn how animals become predators or prey.
Use the surgery simulators medical students use, and then move on to Infection Connection, where you can discover where those germs are lurking. Then use your sense to navigate through the pitch black Touch Tunnel. If you can get through that, end your journey at Wonder Why, where all of your important questions will be answered—like how to make a 6-foot-tall bubble!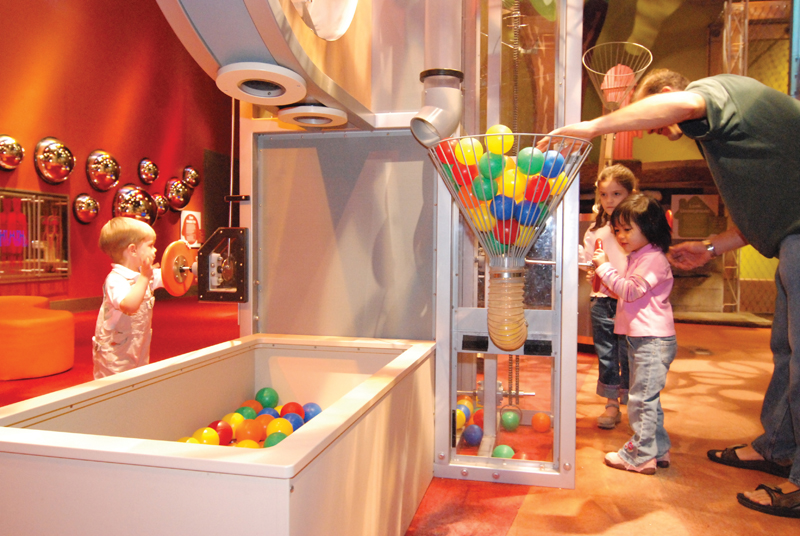 Budding scientists ages 2-5 can tap into their natural curiosity in the I Explore exhibit, where they can play the rock xylophone, take a climbing challenge, and even fire an air cannon.
Best Bets for Little Ones
Kid-friendly programs and events are held daily at the center, including multiple story times for toddlers, a touch tank for all ages, and We Explore, a rotating, interactive activity that explores all facets of the center. Saturday mornings are reserved for Science Sprouts, in which young learners (ages 2-5) and their families can explore the center's chosen exhibition before it opens to the rest of the public. Also, watch out for the Twelve Days of Science around the winter holiday break.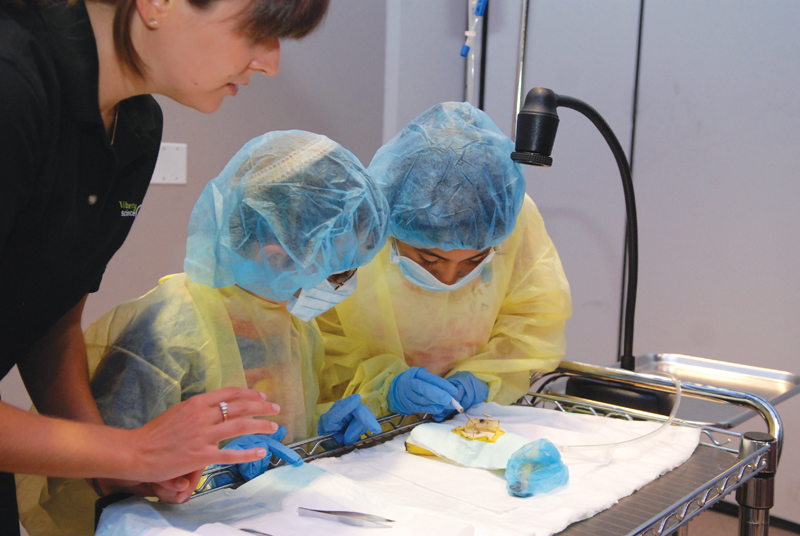 In the Infection Connection section, children ages 5-12 can don scrubs and help diagnose what's causing the mysterious pain in Hanna Banana's side, then perform surgery.
Special Exhibit
As football season ramps up, visit the Gridiron Glory exhibit to see rare historical artifacts (including more than 200 objects from the Pro Football Hall of Fame), learn how the pros train, and play referee. And if you're a Giants or Jets fan, be sure to check out the Hometown Heroes zone, where you can see a tribute to both New York football teams.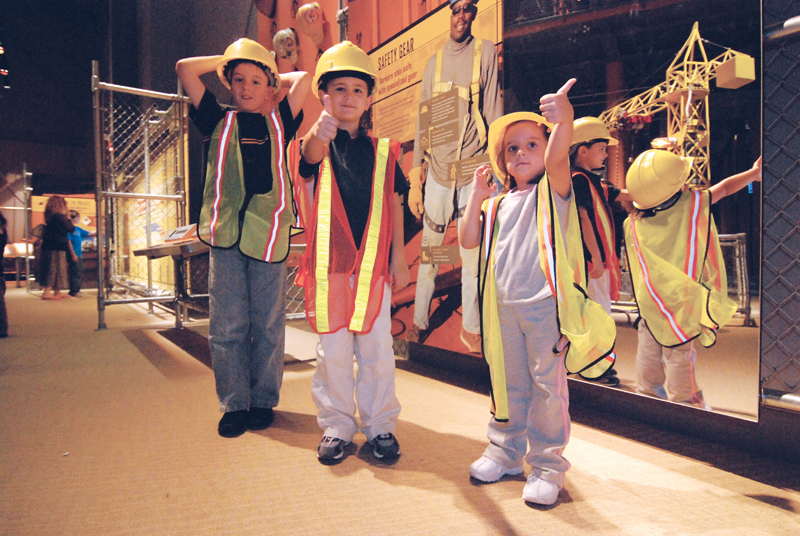 Head to the Skyscraper! exhibit to face down hurricane-force winds, don a safety harness to walk a narrow steel beam, and learn all about these amazing structures.
Details
Address: Liberty State Park, 222 Jersey City Blvd., Jersey City, NJ
Hours: Tuesday-Friday 9am-4pm; Saturday-Sunday 9am-5:30pm
Admission: $19.75; $16.75 seniors ages 62 and older; $14.75 children ages 2-12
For more information: 201-253-1208 or lsc.org