HALLOWEEN EVENTS IN THE NYC AREA AFTER HURRICANE SANDY
Related:
hurricane sandy
,
what to do in nyc with kids on halloween
,
halloween events for kids in the nyc area
,
nyc halloween events after hurricane sandy
,
Check our updated list of Halloween events for kids and families in the NYC area to see what's still happening and what's been canceled in the NYC boroughs, NYC suburbs, and Long Island.
(UPDATED AS OF 10/31 at 1PM)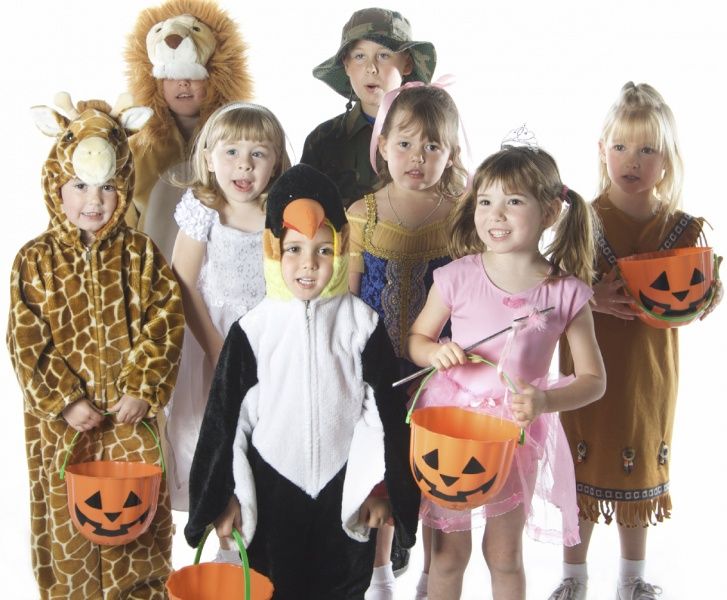 Going a little stir crazy with cabin fever from being cooped up in the house after Hurricane Sandy? We hope you and your family have found safety from the storm. To help you find a little fun for the kids on Halloween and Halloween (Oct. 31) weekend (Nov. 1-4), we've checked with venues throughout NYC, Long Island, and the suburbs to determine which events will go forward as planned and which are canceled due to the weather. Click on your region to find events: NYC, Long Island, NYC Suburbs


NYC BOROUGHS
Oct. 31
BAMBoo!
Fort Greene, Brooklyn
STILL ON! The annual Halloween extravaganza is still on, but it now starts at 2pm and has been moved to a different Location: Peter Jay Sharp Building at 30 Lafayette Ave.
Enjoy an afternoon of festivities, music, roaming entertainers, a puppet show, games, and more.
Bronx Haunted Warehouse
1157 Commerce Ave., Bronx
STILL ON! For tweens and teens, the Bronx Haunted Warehouse will open its doors for its final night this season from 7-11pm. Multiple new rooms and added scares and effects will amp up the fear factor while zombies may surprise. Tickets will be sold at the door.
Teeny Tiny Trick O'Treaters
Alley Pond Environmental Center, Douglaston, Queens
STILL ON! Children 18 months to 4 years can enjoy not-so-scary crafts, play Halloween-themed games, eat a haunted snack, and more.
Note: Alley Pond has lost phone and Internet service. The best way to get in touch with them is via facebook.com/alleypond.
The Following Events Have Been Canceled:
Nov. 1
Day of the Dead
East Harlem, Manhattan
STILL ON! Local artists, businesses, children, family, and community leadres will come together for this free all-day event when they'll join together to build a ceremonial alter and decorate a traditional sugar skull. Musical performances, skits, and dance numbers will begin at 7pm.
Nov. 3
Dia de los Muertos
Brooklyn Children's Museum, Crown Heights, Brooklyn
STILL ON! Celebrate the Mexican holiday of Dia de los Muertos to honor the friends and family who have passed away. Kids explore the holiday's practices and compare its similarities to Halloween.


LONG ISLAND
Oct 31.
Halloween Event
Krazy Kids, Medford
STILL ON! Participate in a costume contest for kids and adults, enjoy music, find your way out of a maze, and then strut your best costume in a parade. There will be pizza, cupcakes, crafts, and a Halloween treat bag.

Halloween Party
Kiddie City USA, Glen Head
STILL ON! Dress in your Halloween garb and get out of the house for a costume parade at 1pm, 3pm, and 6pm. There will be pizza, cupcakes, and also music and crafts for the kids.
The Following Events Have Been Canceled:


NYC SUBURBS

Oct. 31

All-Day Halloween Open Gym
Gymboree, Scarsdale
STILL ON! This special post-Hurricane Sandy event is open to the public free of charge. Bring your friends, and feel free to come in costume. Gymboree will also be collecting children's and adult's clothing for those who lost their homes in Breezy Point, Queens during the hurricane. Please bring you donations to the gym and see a staff member.

Halloween at The Field Library
The Field Library, Peekskill
STILL ON! Dress in costume and head to the library for stamping, coloring, and a FREE book and goodie bag to take home.
Halloween Parade and Party
Old Mystic Fire Department, Stonington, CT
STILL ON! A Halloween party for kids up to age 13 and their families. Enjoy a parade, then some holiday festivities. Prizes will be awarded for the best costume in each age category.
The Great Pumpkin Caper
Westchester Sandbox Theatre, Mamaroneck
STILL ON! Celebrate Halloween with the family musical. Tickets available at wstshows.com
The Following Events Have Been Canceled:
Want to stay indoors? Here are a few ideas on indoor activities to help pass the time and make fun memories on this atypical Halloween!
---
Get Your FREE Indoor Activity eGuide!
---
More Halloween Articles Articles
7 Tips for Trick-or-Treating with Your Toddler
New Book Encourages Kids to Give Up Halloween Candy
Halloween Activities in Bucks County, PA
DIY Alien Monster Egg Halloween Decoration
Toddler-Friendly Halloween Events in Fairfield County, CT