Summer is the time for some good, clean fun with your family. From cheering on the home team to competing alongside your kids, all our ideas for getting into the game are surefire winners.
1. Play a classic lawn game.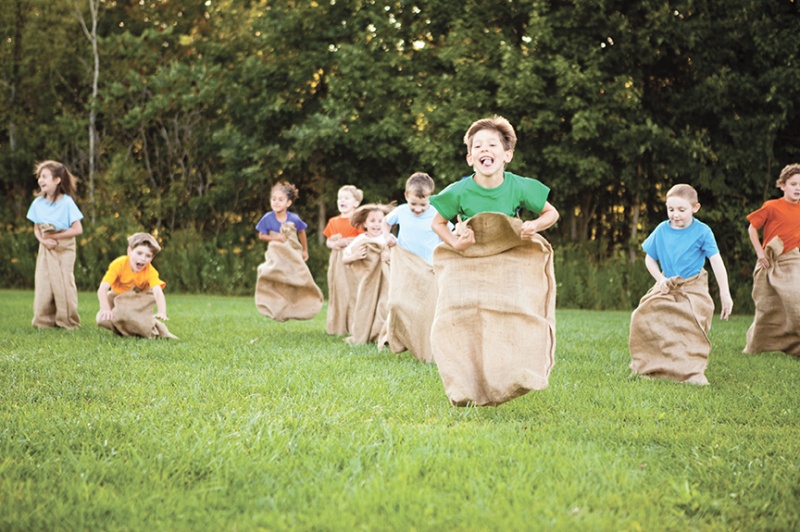 Chances are you're familiar with the age-old three-legged race or the limbo, but head to nymetroparents.com/lawn-games for a refresher on these and six more classic
outdoor options.
2. Teach the kids a game from back in the day.
When stick ball, stoop ball, and curb ball dominated inner city streets, there was no need for a website like Manhattan mom Lenore Skenazy's popular Free Range Kids, whose mantra is "how to raise self-reliant kids—without going crazy with worry"; most kids roamed free until they were called home for supper on summer evenings. The simple joys of playing ball in the streets have gone the way of other childhood pastimes of our parents' generation—for safety reasons, most likely. But when we listen to our moms and dads recall playing curb ball "in the old neighborhood" growing up in NYC, we're transported…and happy. Even if it's challenging to find an open and safe area with a curb, teach your kids the fundamentals of the game as you remember it.
To refresh your memory: Hit the spaldeen against the sharp edge of the curb causing it to fly up as high as possible. The fielder must catch it on the fly to get an out, otherwise the number of bounces determines if it is a single, double, or triple; four bounces is a homerun. No bases are run. After three outs, an inning is over. Like baseball, a nine-inning game was usually played.
Alternative: Make up the rules as your family goes along. And use whatever surface lends itself—make up step ball, or play against a wall. As native New Yorker Gregory Christiano reflects about growing up in the Bronx in the '50s, "Rules governing street games were basic and simple to learn. Everyone seemed to know them, even instinctively…. The children set the parameters of the rules and settled their own disputes usually fairly and accurately without too many fistfights." Imagine that.
3. Keep score at croquet.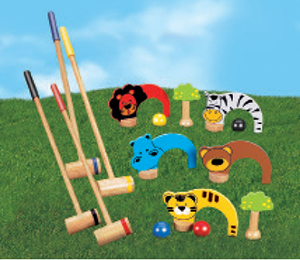 It may be an old-fashioned lawn game, but it's fun—and this animal-themed croquet set from Lakeshore Learning can be used inside when the weather's not cooperating, too. (Ages 4-10; $49.99)
4. Take them out to the (vintage) ball game.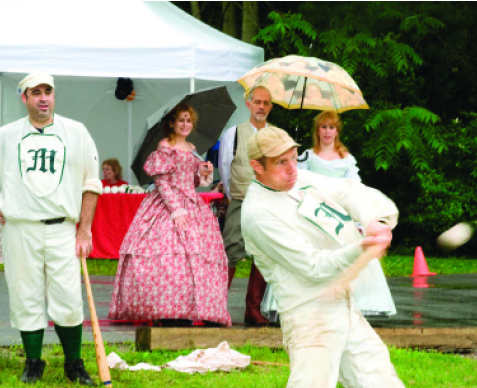 You may know the game of baseball pretty well, but what about base ball? The sport was spelled differently in the 19th century, and it looked a lot different, too. Vintage Base Ball Association clubs across our area re-create base ball games from the 1850s to 1880s by donning traditional uniforms (no mitts, though—most field bare-handed!) and playing by the game's original rules. Clubs in our area include:
Atlantic Base Ball Club: Atlantic Park at Smithtown Historical Society, Smithtown
Gotham Base Ball Club of New York: Governors Island, NY Parade Grounds
Mutual Base Ball Club of New York: Old Bethpage Village Restoration, Old Bethpage
Newtown Sandy Hook Vintage Base Ball Club: McLaughlin Vineyards, Sandy Hook, CT
5. Take in a horse show.
Got a horse lover on your hands? While a 1,000-pound pet may be out of the question, you can take your equine enthusiast to a local horse show to watch these impressive animals and their human riders compete. Old Salem Farm in North Salem, where many Olympic equestrian stars have ridden, hosts 25 horse shows each year, including several in the summer leading up to mid-September's American Gold Cup, one of the most prestigious and iconic equestrian sporting events in the world of international show jumping. Admission is free to these events, and the shows often feature shopping, family-friendly activities, and celebrity sightings. For more information on horse farms in the NY metro area, visit nymetroparents.com/horseback.
6. Go miniature golfing.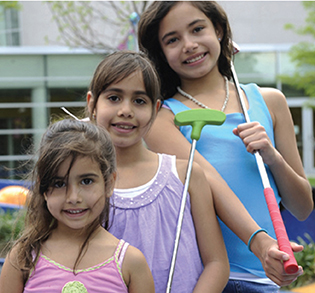 Find a course near you at nymetroparents.com/minigolf.
7. Hit a golf course.
A big-boy golf course, that is. Hey, Tiger Woods started when he was just 2!
8. Cheer on Jeter in his final season as a Bronx Bomber.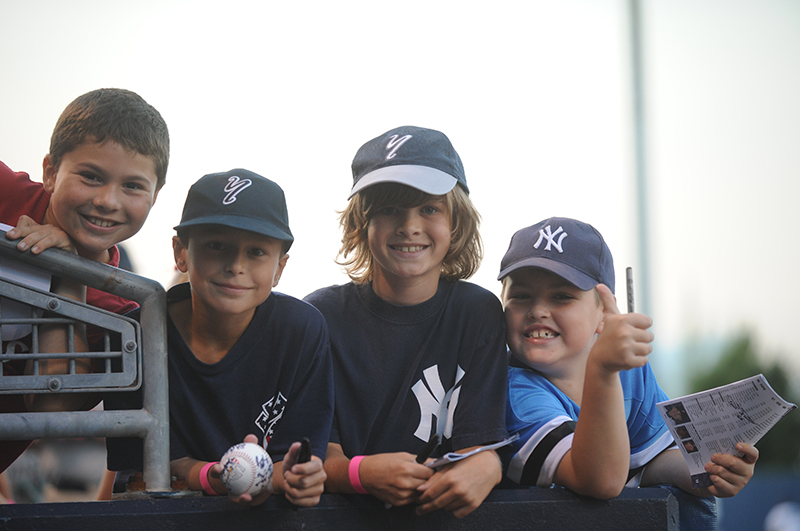 Individual tickets for New York Yankees games start at $5. All fans 14 and younger, when accompanied by an adult, are eligible for half-price tickets in designated seating locations for Saturday games. Tickets may be purchased only on the day of the game at Yankee Stadium ticket windows, adjacent to Gate 4. Yankee Stadium is located at 1 E. 161st St. in the Bronx. For more information, visit newyork.yankees.mlb.com.
Also See: Our full guide to watching live sports in the NYC area, including more baseball options and the area's only major league lacrosse team
9. See who can do the most jumping jacks.
Yup, you, too.
10. Catch World Cup fever.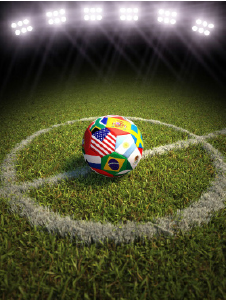 The 2014 FIFA World Cup kicks off June 12 and runs through July 13; we doubt you'll be able to make a trip to Brazil to watch it live (many area sports bars and restaurants do get particularly family-friendly during this world soccer frenzy, though, so ask around for the best places to be spectators). Take your little soccer lovers to watch the New York Red Bulls in a home match at Red Bull Arena in Harrison, NJ. The Bulls are the only major league soccer team in the New York metro area. The MLS regular season runs through Oct. 26. Game tickets start at $25. Red Bull Arena is located at 600 Cape May St., Harrison, NJ.
11. Get acquainted with Mr. Met.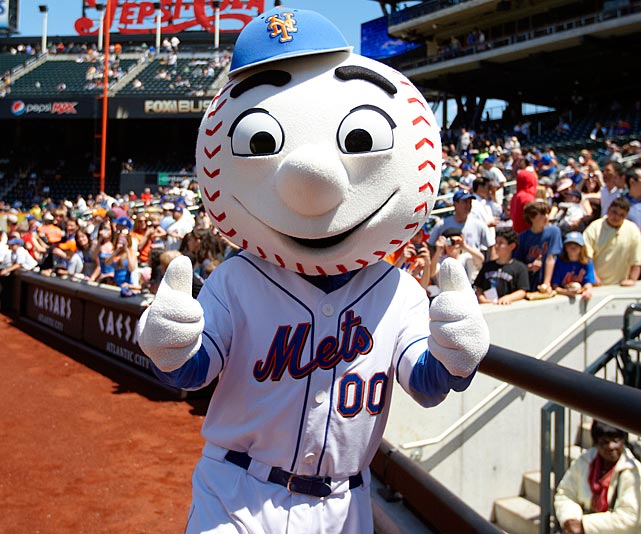 New York Mets' Sunday home games are Family Sundays at Citi Field, when all kids receive a special item (such as a Father's Day gift for dads and kids on June 15), meet Mr. Met, and get a chance to run the bases after the game. Mets Family Pack tickets start as low as $24, and each ticket comes with your choice of an entrée, a side of French fries, and a 16-ounce fountain drink. Individual tickets start at $10. Citi Field is located at 123-01 Roosevelt Ave. in Flushing Meadows-Corona Park, Queens.
Also See: Our full guide to watching live sports in the NYC area, including more baseball options and the area's only major league lacrosse team
12. Walk for good.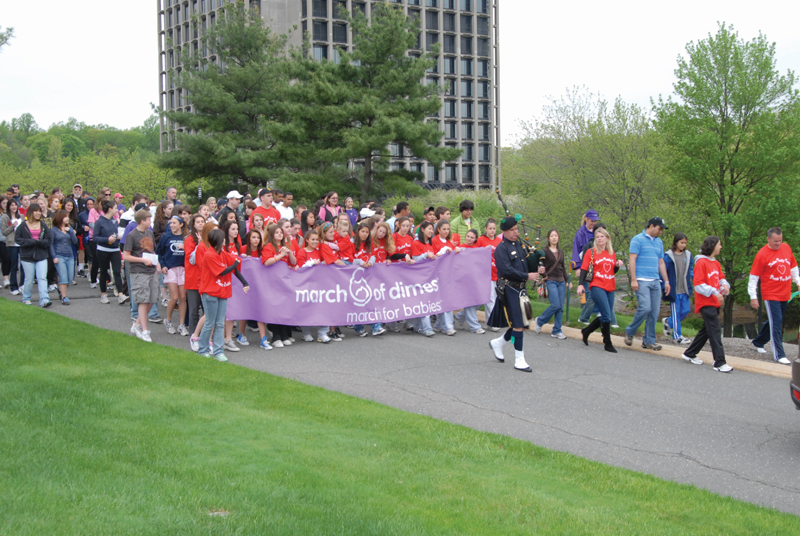 Challenge yourself at a charity run or walk while raising funds and awareness for a good cause. Find one near you at nymetroparents.com/walks.
13. Have a rock-throwing contest.
Go for distance—and lest we be overstating the obvious, don't throw rocks where someone could get hit.
14. Buy some peanuts and Cracker Jacks.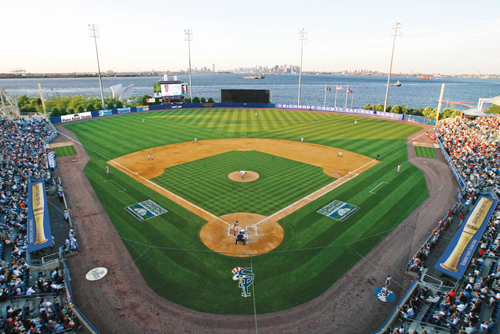 Minor league baseball may not have the die-hard fan base that the MLB does, but these games are a great alternative to the majors as they're often less expensive, include a wealth of kid-friendly extras, and give you the chance to scout and even meet up-and-coming MLB players. New York-area teams include the Coney Island Cyclones in Brooklyn, Staten Island Yankees, Long Island Ducks, Bridgeport Bluefish in Connecticut, and the Rockland Boulders. Find details on each team's schedule and family-friendly offerings at nymetroparents.com/bball.
15. Rainy Day Competition: Hit the lanes!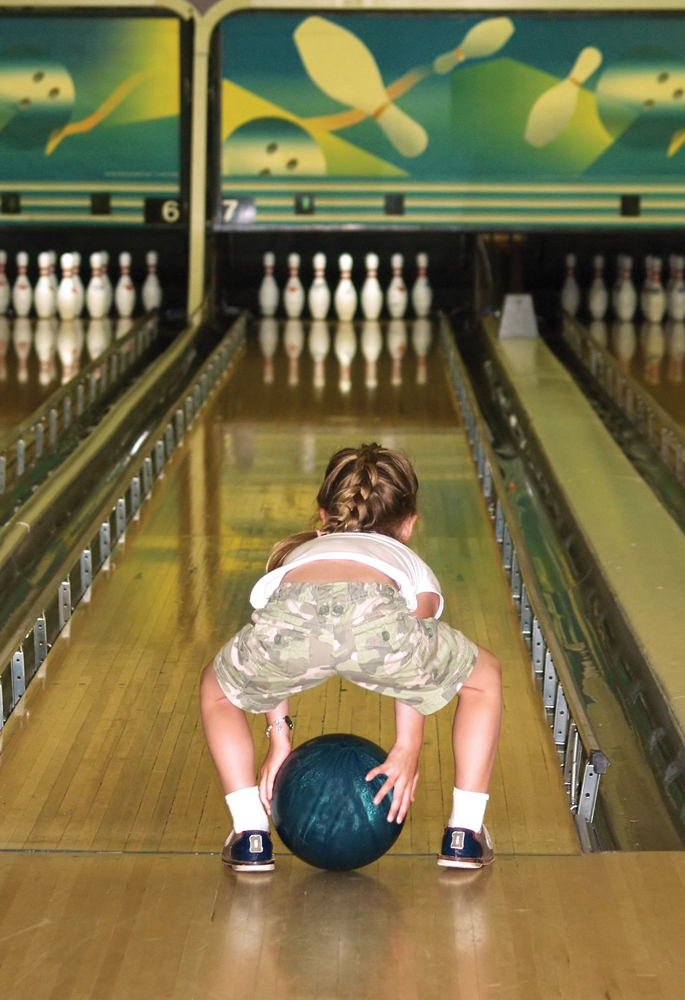 When it's wet outside or you've all just had too much sun for one day,
bowling is a great indoor sport for the family. Find an alley in your area at
nymetroparents.com/bowlingfun. Bonus: Kids can bowl free (up to two games per day) all summer long! Check out kidsbowlfree.com for details.
More Fun
Search our calendar section for more fun family activities in the NYC area