WIN HALLOWEEN BOOKS FOR TEENS!
Related:
halloween books
,
books for teens
,
young adult books
,
ya books
,
giveaway
,
These 8 new mystery books and suspense-filled tales for teens and young adults are filled with werewolves, vampires, zombies, ghosts, and other fantasy worlds and creatures. Best of all, they're sure to keep your child hooked on reading long after Halloween. Scroll down for the link to our giveaway page, where you can enter to win this awesome bundle.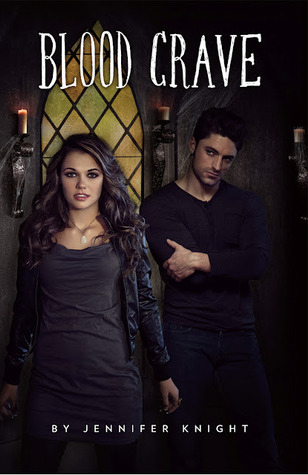 Blood Crave
By Jennifer Knight
In this sequel to Knight's first paranormal romance, Blood on the Moon, in which headstrong heroine Faith Reynolds survived being kidnapped by a vampire, Faith and furry boyfriend Lucas must deal with the threat of a vampire uprising, Faith's newfound power over werewolves, and a best friend who's been transformed into a half-werewolf, half-vampire creature. (August 2012; Running Press Teens; $10.95)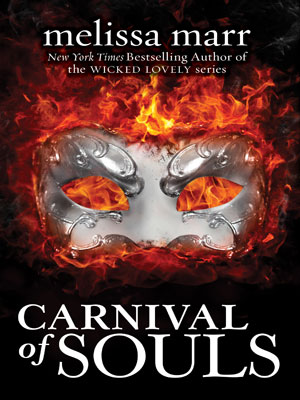 Carnival of Souls
By Melissa Marr
The New York Times-bestselling author of the Wicked Lovely series trades the paranormal world of faery romance for a high-action fantasy adventure set in a world where murder and pleasure are for sale, identities are masked, and everyone faces a struggle for power--and survival. (September 2012; HarperCollins; $17.99)
From the acclaimed author of Ripple and Prada & Prejudice comes a modern retelling of the classic Jekyll and Hyde tale in which one girl is caught between the attentions of her "good-guy" boyfriend and his "bay boy" twin. This suspenseful mystery-romance is perfect for fans of The Vampire Diaries and Pretty Little Liars. (August 2012; Razorbill; $17.99)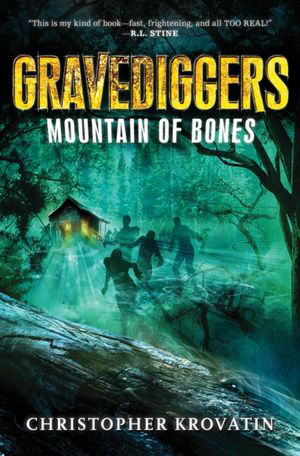 Gravediggers: Mountain of Bones
by Christopher Krovatin
In the first book in his Gravediggers series, the Brooklyn-based author (a self-described lifelong devotee of the zombie genre) takes readers on a spooky and mysterious ride through a haunted mountain, where a group of friends are chased through the shadows by ravenous zombies. (September 2012; HarperCollins; $16.99)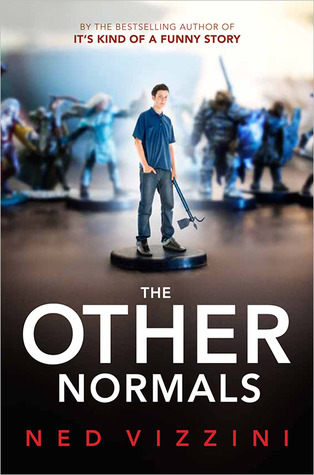 The Other Normals
By Ned Vizzini
Vizzini's first novel since the 2006 release of It's Kind of a Funny Story (which was adapted into a major film in 2010) has been described as "Dungeons & Dragons meets Back to the Future." In it, a "nerdy" teenage boy suddenly finds himself immersed in the fantasy world of his favorite role-playing game where he must become a warrior and save the princess. (September 2012; Balzer + Bray; $17.99)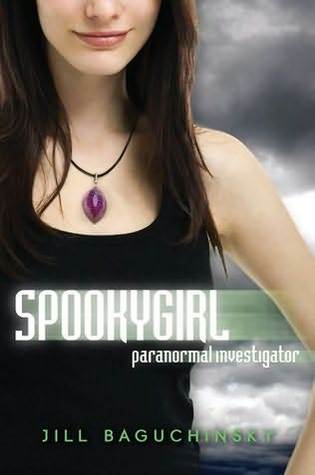 Spookygirl: Paranormal Investigator
By Jill Baguchinsky
This winner of the 2011 Amazon Breakthrough Novel Award is a hauntingly fun tale of poltergeists, psychic mediums, and surviving high school. The author's debut novel follows 15-year-old Violet, who can see ghosts and communicate with the dead, as she attempts to unearth the truth behind the paranormal activity in her high school. (August 2012; Dutton; $16.99)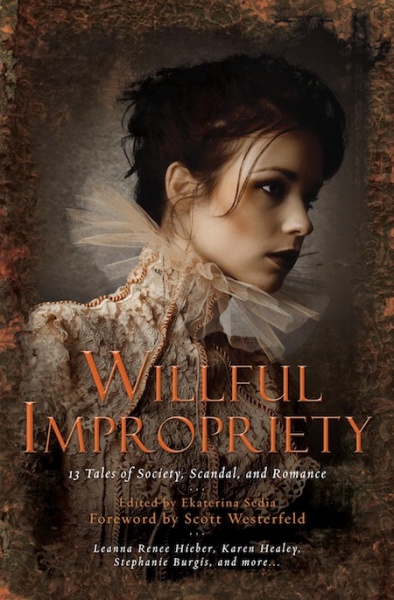 Willfull Impropriety: 13 Tales of Society, Scandal, and Romance
Edited by Ekaterina Sedia
This anthology of Victorian historical romance includes stories from some of today's hottest teen authors, both bestselling and on-the-rise. Love can be a dangerous game in a historical period that discouraged female passion, but the heroines of these pages refuse to become wallflowers, choosing instead to go against societal demands in pursuit of romance. The 13 tales depict both straight and LGBTQ couples. (September 2012; Running Press Teens; $9.95)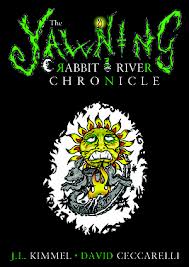 The Yawning Rabbit River Chronicle
By J.L. Kimmel & David Ceccarelli
Illustrated by David Ceccarelli
Spanning a period of hundreds of years, this enchanting tale follows the plight of a river and its heroes, including a thieving rabbit, a magical coin-headed boy, and a dapper rat with a heart of gold. These heroes battle curses, demons, monsters, and other strange creatures to bring life and safety to the river they love. (September 2012; Spring Tree Press; $17.99)
GIVEAWAY
Win a bundle that includes a copy of each book above!

ENTER TO WIN HERE
For more Halloween giveaways, activities, and tips, visit nymetroparents.com/halloween.
---
Get Your FREE Indoor Activity eGuide!
---
More PRODUCTS Articles
Holiday Fashions for Boys and Girls
Photographer Behind Humans of New York Releases Children's Book
New Book Encourages Kids to Give Up Halloween Candy
Runnin' Wild Kids Shoes Owner Opens Toy Store
Top 10 Audiobooks for Halloween Season