WIN: TREAT BASKET OF 'UNJUNKED' CANDY FROM CVS
Related:
new halloween candy 2012
,
healthy halloween candy options
,
healthy halloween treat options
,
healthy halloween treats
,
Feel good about eating Halloween candy this year with "unjunked" candy called Unreal, candies made with less sugar and more nutrients. NYMetroParents and CVS are giving five readers a chance to try the new Unreal candy bars and chocolates with a treat basket full of the new treats.
Created by a candy-loving, 15-year-old boy whose parents confiscated most of his junky Halloween candy one year, Unreal delivers candy with less sugar and more protein and more fiber than regular candy.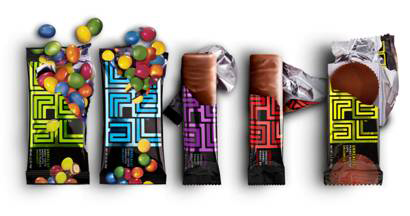 From candy-coated chocolates and candy-coated chocolates with peanuts to chocolate caramel nougat bars and peanut butter cups, all Unreal treats are made with traceable cacao beans from Ghana and Ecuador, dairy from free-range cows pasture raised without antibiotics or added hormones, all natural origin colors via plants like beets and red cabbage, and 100-percent sustainable Palm Kernel oil sourced from a sustainable and organic plantation.
With 30 percent elss sugar and 60 percent more protein and 250 percent more fiber than a typical candy bar, Unreal treats can be given to kids and enjoyed by adults guilt free. Available at major retailers, including CVS, Unreal prices range from $0.89 to $1.29 for individual treats and $4.99 for family-sized bags.

More information about CVS/pharmacy Halloween deals can be found in the CVS/pharmacy circular. Keep up with the latest holiday news at CVS on their Facebook and Twitter pages.
GIVEAWAY
Win one of five Halloween treat baskets brimming with Unreal Candy. Winners will be selected Monday, Oct. 29.
For more Halloween giveaways, activities, and tips, visit nymetroparents.com/halloween.
---
Get Your FREE Indoor Activity eGuide!
---
More PRODUCTS Articles
Holiday Fashions for Boys and Girls
Photographer Behind Humans of New York Releases Children's Book
New Book Encourages Kids to Give Up Halloween Candy
Runnin' Wild Kids Shoes Owner Opens Toy Store
Top 10 Audiobooks for Halloween Season