Related: diabetes winter safety tips, diabetics stay safe in winter, tips for diabetics in winter, diabetic safety tips for cold weather,



UnitedHealth Group's Diabetes Prevention and Control Alliance and Deneen Vojta, M.D. share 10 winter and cold weather safety tips for those with diabetes.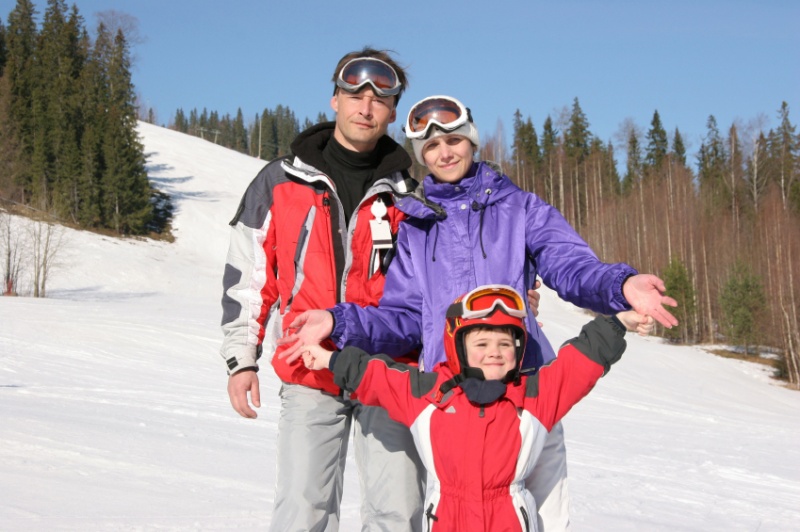 This winter, UnitedHealth Group's Diabetes Prevention and Control Alliance is reminding the nearly 26 million Americans living with diabetes—and the 79 million with prediabetes who are at grave risk of developing type 2 diabetes—to take precautions to help them stay healthy during the cold weather.
In addition to managing the busy schedules, stress, and temptations of rich food and drink that winter celebrations herald, people living in colder climates also might find it more challenging to get regular exercise this time of year than during warmer months. This lack of physical activity could lead to weight gain and a slowdown in metabolism, both of which can lead to significant health issues for people living with diabetes or prediabetes.
Deneen Vojta, M.D., senior vice president of Business Initiatives and Clinical Affairs at UnitedHealth Group and chief clinical officer of the Diabetes Prevention and Control Alliance and the DPCA offer these 10 simple tips to help people with diabetes and prediabetes enjoy a healthier winter season:
Keep yourself and your gear warm: Dress appropriately for the cold weather, which means wearing layers and keeping your head and extremities covered. Also, be sure to keep your blood glucose meter, medications, and other diabetes supplies insulated and well-protected.
Avoid winter weight gain: The cold can discourage people from exercising or participating in outdoor sports, which can contribute to significant weight gain. Watch your caloric intake, look for treats that are lighter in sugar and carbohydrates, and make sure to keep exercising during the winter months (even if that means doing seated stretching exercises at your desk, taking the stairs instead of the elevator, making regular laps around the office, school, or mall, etc.).
Don't get cold feet: It is important for people with diabetes—and especially people with neuropathy—to keep their toes covered and warm in the cold weather. Avoid hot-water bottles or electric blankets, and wear several pairs of loose-fitting socks and slippers instead.
Get vaccinated: Studies have shown that people with diabetes are three-times as likely to die from influenza or pneumonia, and five-times more likely to be hospitalized due to flu complications. So be sure to get vaccinated at the very start of the cold and flu season.
Wash your hands: Another good way to avoid getting colds or respiratory viruses over the holidays is to wash your hands regularly with hot water and soap and/or an antibacterial product.
Eat thoughtfully and be merry, but watch the drink: Alcoholic beverages dilate blood vessels and accelerate the loss of body heat. Alcohol can also mask the signs of low blood sugar, which can be dangerous for people with diabetes. So be mindful of alcohol intake.
Seek counseling if you're feeling blue: Several studies suggest a correlation between diabetes and depression, with rates of depression increasing as diabetes complications worsen. Depression also is known to spike each year around this time. If you're feeling low, sluggish, devoid of energy or sad, do not be afraid to reach out for help.
Check in on the elderly: Seniors are even more susceptible to the effects of the cold due to a reduced ability to control body temperature and a decrease of subcutaneous fat. If you know an elderly person who lives alone and suffers from diabetes and/or other chronic illnesses, give him or her the best seasonal gift of all—check in regularly.
Stay hydrated: Alternating exposure to outdoor cold weather with indoor heating systems is a recipe for dehydration, which can raise blood glucose levels and cause dry skin and eyes. Drink lots of water and apply alcohol-free moisturizing lotion throughout the winter months.
Strive for a stress-free season: Stress affects blood sugar levels, so try to make your season a little less hectic. That can mean making sure you're not overextending yourself and keeping your social schedule and shopping lists manageable.
Dr. Vojta reminds people living with diabetes or prediabetes, "Talk to your doctor to find out if these suggestions and information are right for you."
These tips can help people with diabetes and prediabetes stay healthy this winter; however, national data suggest that more than 27 percent of adults with type 2 diabetes and more than 90 percent of people with prediabetes may not even be aware of their condition. To learn the warning signs of prediabetes and assess one's risk of developing type 2 diabetes, visit the DPCA's interactive self-identification quiz.
The DPCA is an innovative partnership between UnitedHealth Group, YMCA of the USA and select retail pharmacies aimed at fighting the growing epidemics of prediabetes and type 2 diabetes, which are among the nation's most serious and expensive medical issues. The DPCA is currently available in 24 states and the District of Columbia, and will continue to become available in additional cities across the country through 2012 and 2013. To learn more about diabetes and resources offered by UnitedHealth Group, visit: www.unitedhealthgroup.com/diabetes.
UnitedHealth Group is a diversified health and well-being company dedicated to helping people live healthier lives and making health care work better. With headquarters in Minnetonka, Minn., UnitedHealth Group offers a broad spectrum of products and services through two business platforms: UnitedHealthcare, which provides health care coverage and benefits services; and Optum, which provides information and technology-enabled health services. Through its businesses, UnitedHealth Group serves more than 75 million people worldwide. For more information, visit UnitedHealth Group at www.unitedhealthgroup.com.
---
Get Your FREE Indoor Activity eGuide!
---
More Safety & First Aid Articles
Fire Prevention Week Promotes Working Smoke Alarms
Ask the Expert: What Should I Know About Sudden Cardiac Arrest?
Ask the Expert: What Should I Know About CPR and CPR Training?
Ask the Expert: What are the Booster Seat Requirements for Kids?
Ask the Expert: At What Age Can Children Legally Sit in the Front Seat?

Be a good fellow parent and share this with a friend who would be interested
Local Safety & First Aid Sponsors
See Our Safety & First Aid Directory