Remember that Easy-Bake Oven or Mr. Potato Head you had when you were a kid? Classic toys like those never go out of style. So whether you're shopping for kids or a partner who appreciates the occasional silly gift, these throwback toys recommended by a Queens Mama are sure to be a hit.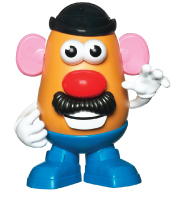 These retro toys are go-to pleasers for any age group. Has an old friend always longed for a certain toy from your childhood? Well now is a great time to give it to her (or her kid)!
Easy-Bake Ultimate Oven
Every girl of a certain age grew up with an Easy-Bake oven in the house. This miniature plastic oven allows you to make tiny sweets in minutes and decorate them as well. This classic is still on the market, entertaining girls and destroying kitchens year after year. (Ages 8 and up; $49.99; www.hasbro.com)
Hungry Hungry Hippos
The purpose of the game is for each player to collect as many marbles as possible with his or her hippo. Who are we kidding? The real object of the game is to slam your handle down over and over as fast as you can, with no rhythm and no timing until your hippo grabs all the marbles on the table! Super fun. (Ages 4 and up; $16.99; www.hasbro.com)
Matchbox Cars
Entertain the boys in your life -- big and small -- with the 10-car assortment pack of Matchbox cars. Race them, launch them through the air, and enjoy endless imaginative play. (Ages 3 and up; $9.99; www.matchbox.com)
Mr. Potato Head
There is nothing better than being able to take the features off an oversized potato and switch them around. Mr. Potato Head is an awesome addition to any toddler play collection. (Ages 2 and up; $7.99; www.hasbro.com)
Operation
Players of Operation can remove various body parts from a "patient" using a pair of tweezers, but if your hands aren't steady, watch out! This exciting game is a great throwback to family game night. (Ages 6 and up; $16.99; www.hasbro.com)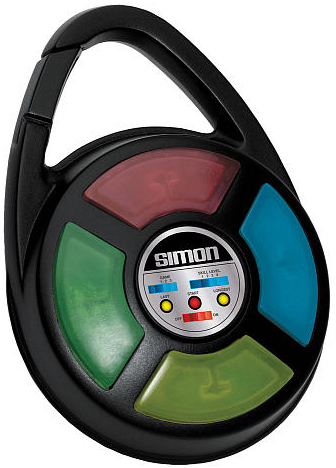 Simon
Test your recall with Simon, the '80s handheld memory game that plays a series of sounds and asks you to repeat them back. The more recent Simon games have been given a new look, but the addictiveness is still going strong. (Ages 5 and up; $10.99; www.toysrus.com)
Shrinky Dinks
The one-hit wonder of the toy world is still out there. These incredibly fun and entertaining plastic coloring plates can be baked in the oven and shrunk to a fraction of their original size. (All ages; $5 and up; www.shrinkydinks.com)
Strawberry Shortcake
The Strawberry Shortcake toys, including sweet-smelling dolls and accessories, were coveted collectors' items of the 1980s. Now, with a slightly new look, these dolls make a great gift for girls. (Ages 3 and up; $4.99 and up; www.hasbro.com/strawberryshortcake)
Tinkertoys
Originally created in 1914, Tinkertoys have been entertaining budding architects ever since. It is amazing what a child can do with simple wooden shapes. (Ages 3 and up; $14.99 and up;
www.hasbro.com)
Fisher Price Classic Collection
Fisher Price re-released some of its classics last year and they are on the market for your retro enjoyment. From the Corn Popper Push Toy and Basic Two Tone Television to the Chatter Phone and Classic Record Player with little plastic records, these throwbacks to your childhood can be enjoyed by your whole family.
Leni Calas, founder of Queens Mamas (www.queensmamas.com), is a Queens native who now raises her two daughters in Astoria
Also see: NYMetroParents' Holiday Bazaar of Traditions, Memories, Insights, and Gifts