Here are 15 fun and low-cost things to do with your kids on Long Island in December 2012, including holiday shows and tree lightings, concerts for kids, and more in Cold Spring Harbor, East Hampton, Greenvale, Huntington, Locust Valley, Mount Sinai, Oakdale, Old Westbury, Port Jefferson, Port Washington, Rockville Centre, and Sag Harbor.
Sleigh bells are ringing and the holidays are here! Celebrate the season at a nearby tree lighting: Choose from our roundup of 6 locations in Centerport, Cold Spring Harbor, East Hampton, North Bellmore, Old Westbury, and Oyster Bay (three of which are FREE!).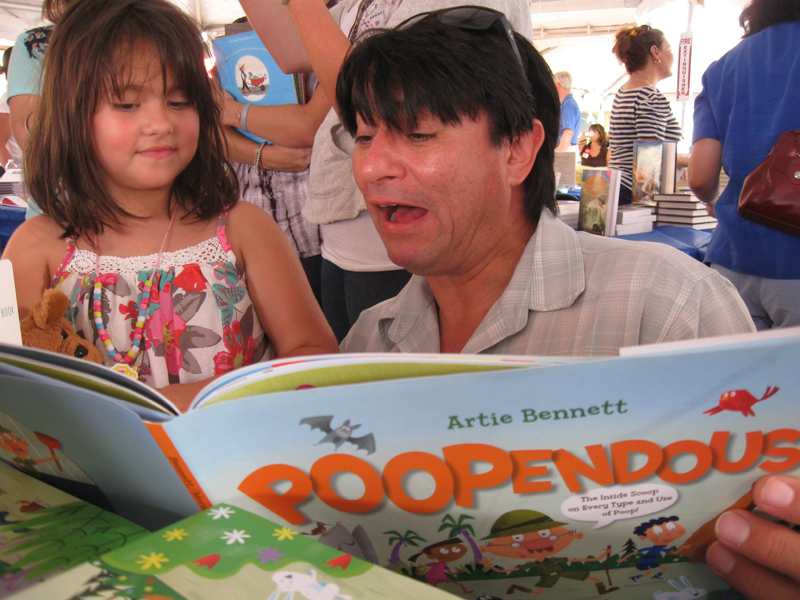 Poopendous! Reading and Signing
Forest Books, Locust Valley
Dec. 1
Acclaimed author Artie Bennett will read and sign copies of his new children's picture book, Poopendous! A follow-up (or "number two," if you will) to Bennett's The Butt Book, this story is both educational and laugh-out-loud funny. Poopendous! takes readers on an adventurous ride to discover the many practical uses of poop. The story, which masterfully uses rhyme and eye-popping illustrations from cover to cover, is actually not gross, but a funny text meant to entertain and prove to kids that reading can be educational and fun. FREE!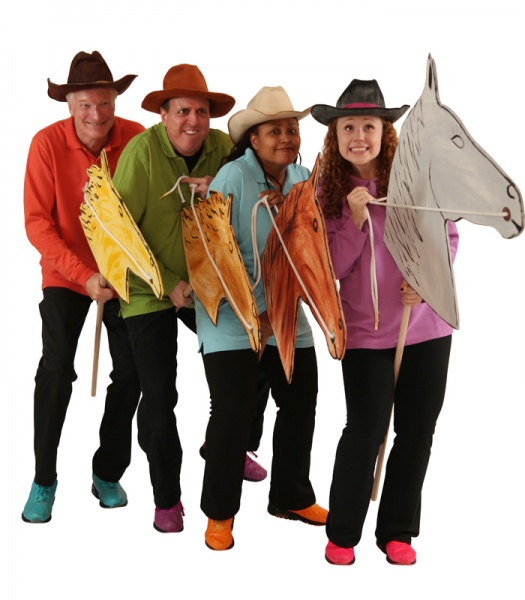 The Paper Bag Players Present Saddles & Sunshine
Landmark on Main Street, Port Washington
Dec. 2
In their newest show, Saddles & Sunshine, The Paper Bag Players take audience members to the Old West, a country fair, and a bowling alley, combining funny stories with charming characters and lively music and dancing.
Check out our roundup of 10 family-friendly performances of this classic ballet in East Hampton, Greenvale, Huntington, Manhasset, Old Westbury, Patchogue, Rockville Centre, Westbury, and Westhampton Beach.
Of all the holiday shows out there, one stands out as the quintessential holiday tale: A Christmas Carol. Miserly Scrooge and the ghosts of Christmas past, present, and future take to the stage each holiday season to teach audience members the true meaning of the holiday. Choose from 5 productions in our area.
CM Performing Arts Center, Oakdale
Dec. 8, 12, 15, 22, and 27-29
In this whimsical musical, handmade dolls spring to life after the master toymaker sprinkles a touch of "magic doll dust" on them. The dolls can walk, talk, and breathe, prompting the toymaker to want to keep them for himself rather than sell them to children who might break them.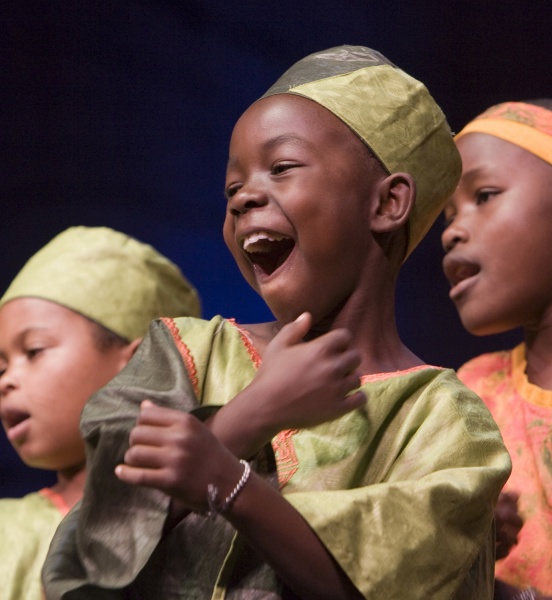 African Children's Choir in Concert
Tilles Center for the Performing Arts, Greenvale
Dec. 9
The African Children's Choir, which tours the world to raise money for educational and humanitarian programs across East and South Africa, presents a hand-clapping, foot-stomping performance of seasonal songs and dance.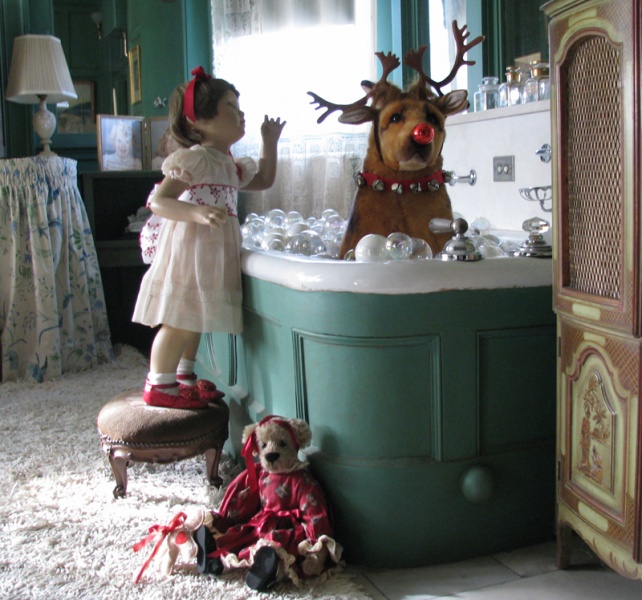 Westbury House Visit and Craft Workshop
Old Westbury Gardens, Old Westbury
Saturdays through Dec. 15
Stop by Old Westbury Gardens to meet Santa, enjoy cookies and cider, make ornaments, and see Rudolph reluctantly taking a bath in one of Westbury House's seasonally decorated rooms.
Cedar Beach, Mount Sinai
Dec. 15
Raise money for Special Olympics New York by asking your family, friends, and coworkers to support your pledge to take part in the Polar Plunge, a fundraising event that asks participants to run into the Atlantic Ocean in the middle of December. Every plunger who raises $125 receives an official Plunge sweatshirt. Special Olympics New York serves more than 55,000 individuals with intellectual disabilities, offering them the opportunity to develop physical fitness, demonstrate courage, experience the joy of achievement, and make new friends.
Bay Street Theatre, Sag Harbor
Dec. 15-16
While the holiday season calls to mind another Charles Dickens story, Oliver offers up an equally heart-warming tale about an orphan who must survive on the streets of 19th-century London. And this Dickens adaptation has something A Christmas Carol doesn't: Tony Award-winning songs.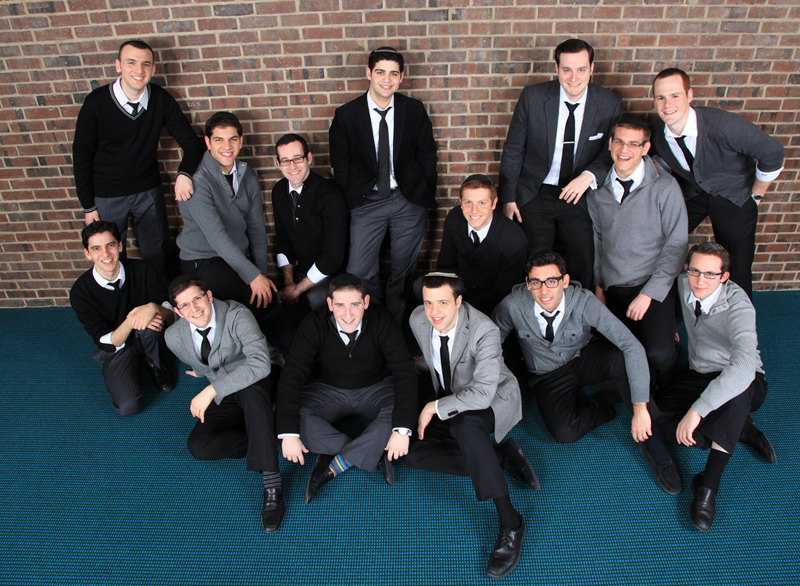 Maccabeats in Concert
North Shore Jewish Center, Port Jefferson Station
Dec. 16
This a cappella group from Yeshiva University, integrates traditional and secular wisdom, not to mention a little humor, into its performance of Jewish, American, and Israeli songs.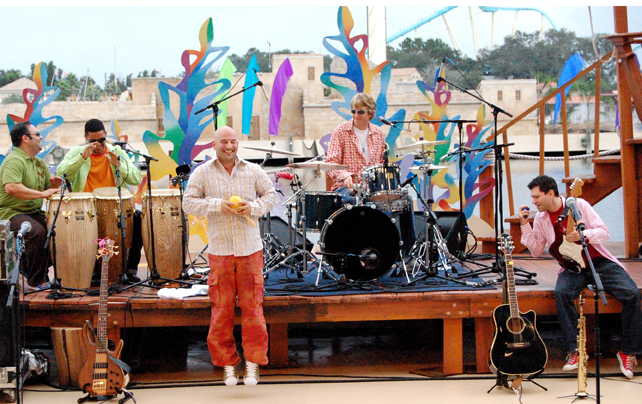 Hot Peas 'N Butter in Concert
Molloy College's Madison Theatre, Rockville Centre
Dec. 16
Hot Peas 'N Butter is an NYC-based children's musical group that incorporates elements of traditional Latin music, Afro-Caribbean rhythms, jazz, folk, and rock, combining an interactive approach to performance with mature, multicultural music. The band will present a special holiday concert this month.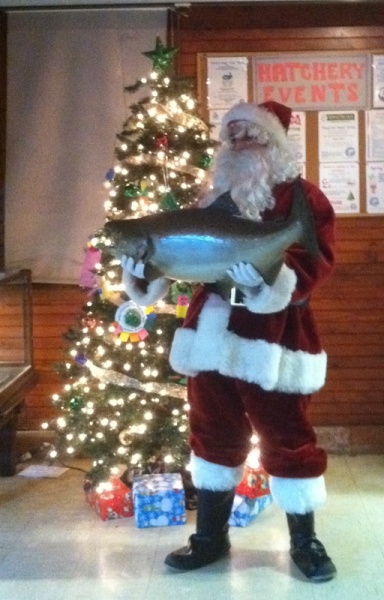 Santa at the Hatchery
Cold Spring Harbor Fish Hatchery and Aquarium, Cold Spring Harbor
Saturdays through Dec. 22
Santa Claus will meet and greet visitors to the hatchery on Saturdays before Christmas. On Dec. 1, Santa will preside over the Hatchery Christmas Tree Lighting Ceremony.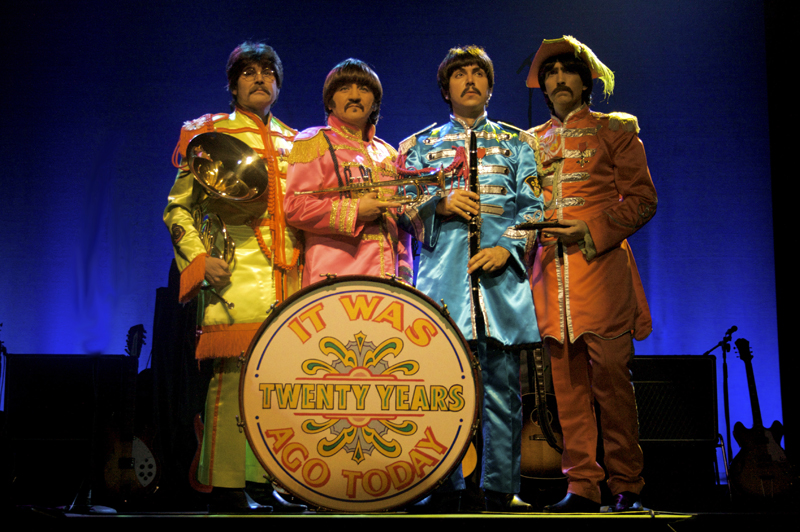 The Fab Four: The Ultimate Tribute
The Paramount, Huntington
Dec. 28
The music of The Beatles appeals to multiple generations, so pack up the whole family to see The Fab Four: The Ultimate Tribute. If you close your eyes you will be convinced by the note-for-note live renditions that it's The Beatles, but you'll want to keep them open to see the authentic costumes representing the different eras of this popular band. Sing along to such hits as "Can't Buy Me Love", "Yesterday," "A Day in the Life," "Twist And Shout," "Here Comes the Sun," and "Hey Jude."
Theatre Three, Port Jefferson
Saturdays in December (plus Dec. 24 and 27-28)
S.B. Dombelbury has set out to ruin Christmas for everyone. Barnaby, with the help of his reindeer friend Franklynne, shows everyone that they are not too small to help Santa. As they set off on their journey, they make some very special friends and learn the true meaning of Christmas, Hanukkah, and the holiday season.
More Fun
Indoor and Outdoor Ice-Skating Rinks on Long Island and Beyond
Where to Cut Your Own Christmas Tree
Search our full calendar of events for more fun family activities on Long Island and in the NYC area