31 COOL AND CREEPY HALLOWEEN CRAFTS FOR KIDS
Related:
halloween decorations
,
ideas for halloween decorating
,
halloween crafts for kids
,
fun crafts for halloween
,
Get into the Halloween spirit with these fun Halloween crafts for kids, many of which can be created from materials you have laying around the house. These cool and creepy DIY projects also make great Halloween decorations for your home.
Halloween is on its way, and one of the best parts is adorning the house with spooky, ghoulish decorations.
Donna Finley, a parent of two young boys in Seattle, enjoys throwing Halloween parties for the neighborhood kids, and her own boys love to pitch in with the decorating. She says the easiest crafts for them to make are those that involve materials from around the house -- like paper plates and empty soda bottles -- and they often turn out the best!
Here are 31 Halloween decorations to get you started. They're great for parents, nannies, or babysitters to do with kids.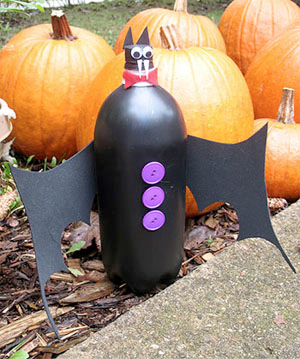 Can't figure out what to do with all those empty soda bottles lying around? Transform them into bottle bats!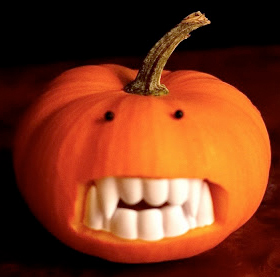 Transform a cute, innocent baby pumpkin into a scary, terrifying Dracula!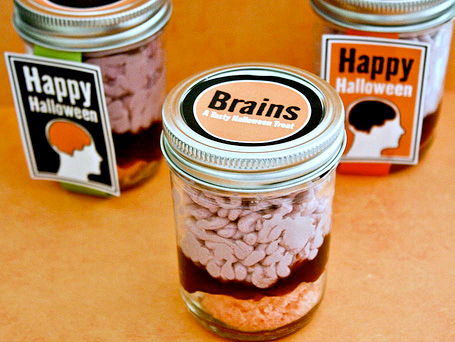 This cooking craft definitely has the "ew" factor, but kids will love creating their own edible brains-in-a-jar!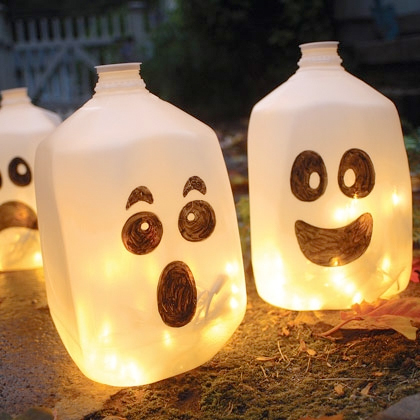 Here's another recycled craft, this time using empty milk jugs. Line the walkway to your house with these jugs to welcome enthusiastic trick-or-treaters in style.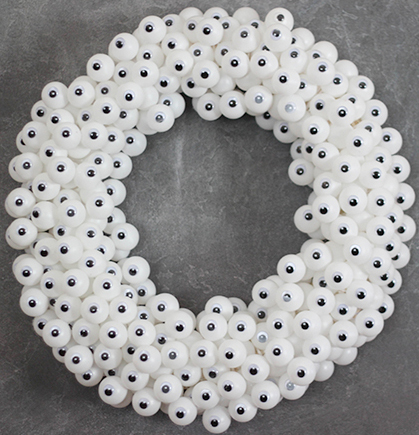 Decorate your door with this eye-catching wreath.
Please your inner witch -- or warlock -- with an overflowing cauldron. Add fake bugs and spiders for extra ick!
Turn a boring old garbage bag into an eye-catching spiderweb.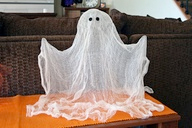 Welcome trick-or-treaters with this spooky decoration.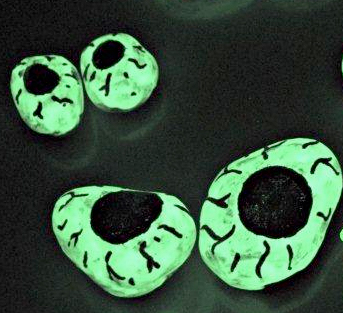 These creepy eyeballs are easy to make from a few stones and glow-in-the-dark paint.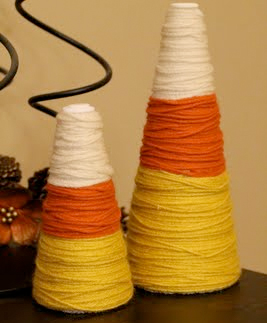 Wrap yarn around foam cones to decorate with your favorite Halloween treat.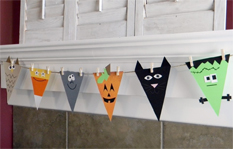 Make a banner out of your favorite Halloween characters.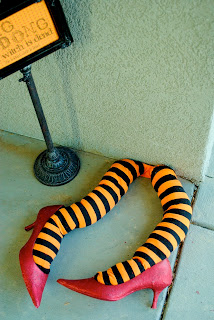 Fans of the Wizard of Oz will appreciate this porch decoration.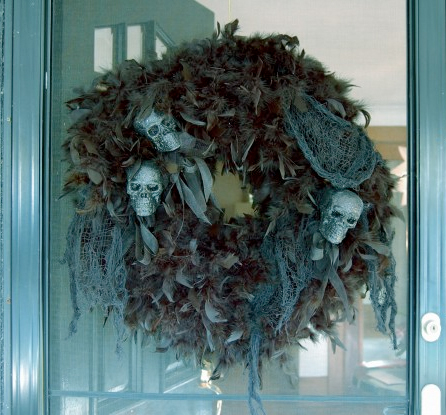 This is a creepy, feathery, skull-y wreath that it perfect for your Halloween door. It may scare away some trick-or-treaters, but that means more candy for you!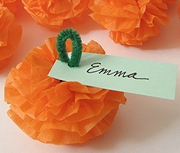 All you need is tissue paper, pipe cleaners, and scissors for this easy craft. They're great for placeholders or just to have around the house.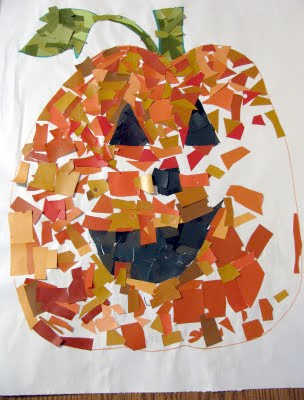 This is a great craft activity for kids to make at a Halloween party or in the days leading up to Halloween. Rip up pieces of tissue paper to create a monster-sized mosaic.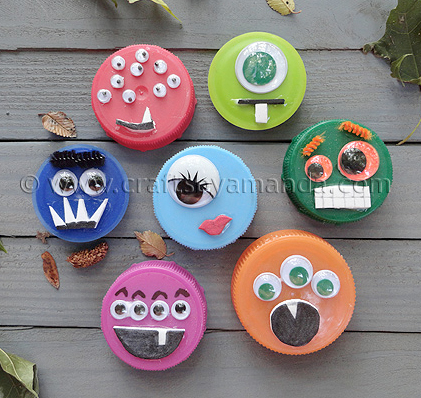 Get rid of those plastic lids from juice or milk cartons to make these creepy creatures.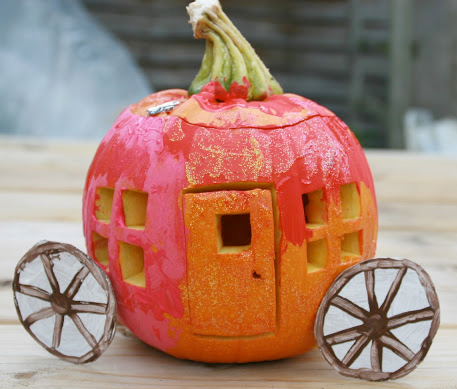 This craft is meant for older children, and may require a bit of help from an adult. But once it's completed, this pumpkin coach will have any Cinderella-lover rushing to find a glass slipper.
This simple craft can be made using any kind of paper, but the texture of the sandpaper makes it fun especially for kids with visual disabilities.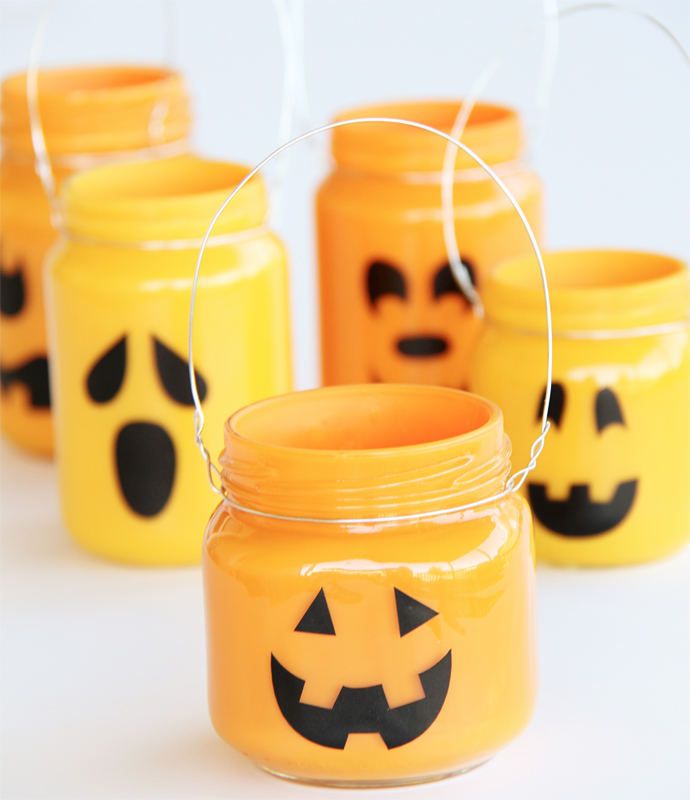 Coat the inside of an empty jar with orange acrylic paint, create a spooky jack-o'-lantern face and you'll have the perfect decoration or candy jar for Halloween.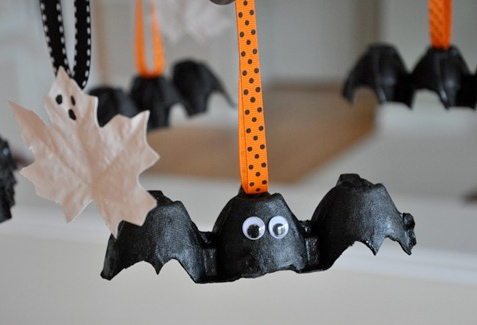 Hang these cute bats and ghosts from chandeliers, lights, and other high areas in your home.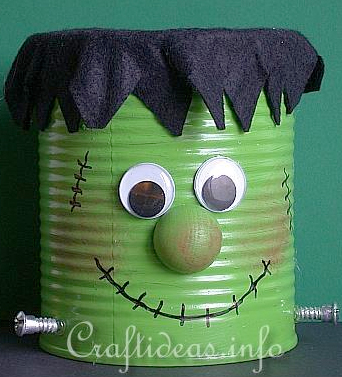 Turn a can into the monster from Frankenstein -- then fill it with Halloween candies for the trick-or-treaters, Halloween party attendees, or just you and your kids!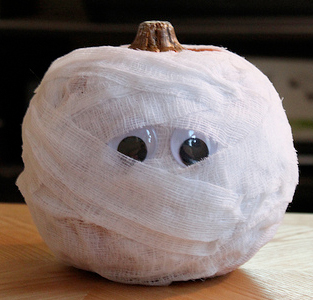 Cover a plastic pumpkin in cheesecloth for a creepy decoration.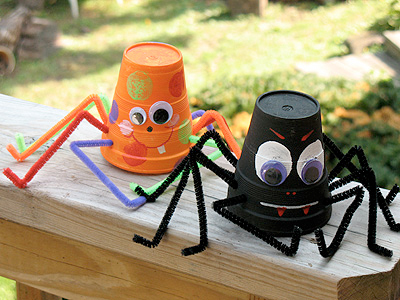 Got lots of those plastic or paper cups in your pantry? Reuse them to create these cute spider crafts that your kids will love to decorate.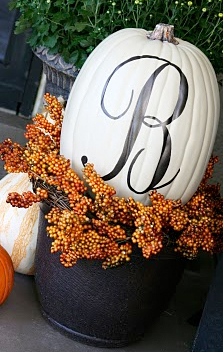 Personalize a pumpkin with this easy monogram.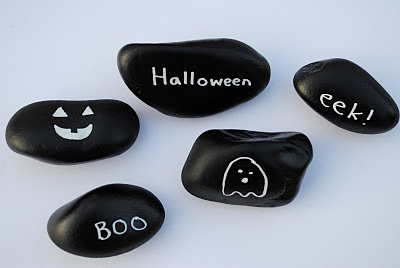 Draw fun Halloween shapes and phrases on plain rocks with this simple craft.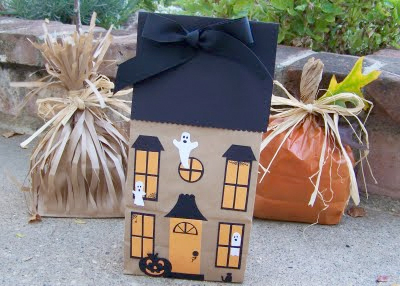 No Halloween is complete without a haunted house. Here's an easy way for kids to create one.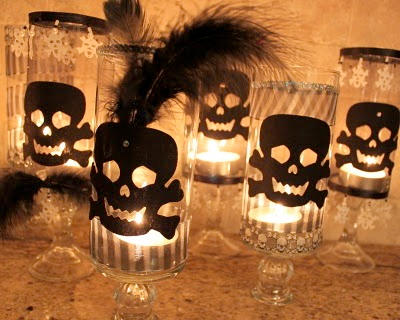 Line your table or windows with these decorated glass candleholders.
This is a classic edible Halloween craft, made with popcorn and candy corn.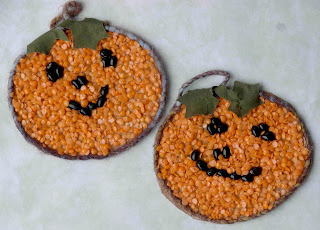 Keep little hands busy with these easy-to-make pumpkins, bats and ghouls. Create a bunch and decorate your entire house with these fun creations!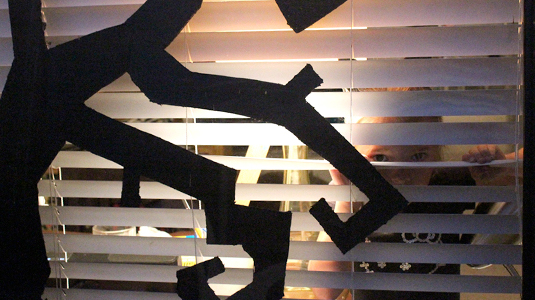 Hang these cardboard cutouts in your window for a true haunted house effect.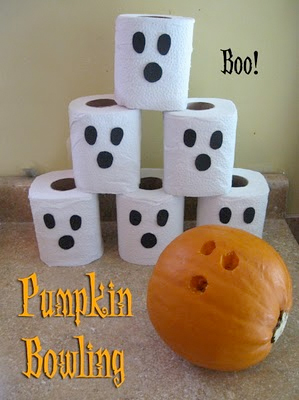 All you need is a pumpkin and some toilet paper for this ghoulish party game!
Jennifer Eberhart is a Contributor for Care.com, the largest online care destination in the world.
More Halloween Fun
For more Halloween crafts, recipes, and activities, head to nymetroparents.com/halloween and sign up for our spooktacular Halloween newsletter.
---
Get Your FREE Indoor Activity eGuide!
---
More Halloween Articles Articles
7 Tips for Trick-or-Treating with Your Toddler
New Book Encourages Kids to Give Up Halloween Candy
Halloween Activities in Bucks County, PA
DIY Alien Monster Egg Halloween Decoration
Toddler-Friendly Halloween Events in Fairfield County, CT