Before you begin making those homemade cupcakes or special birthday cake for your next party, read these four important tips to make sure your baked goods come out perfectly the first time, every time.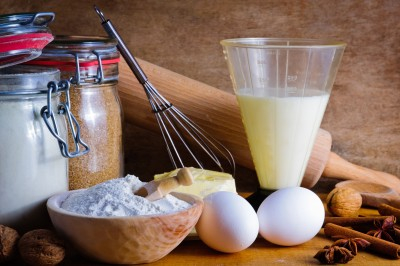 Kathleen King, owner of the renowned Tate's Bake Shop on Long Island, knows more than a few tried-and-true tricks for creating delicious cakes, cupcakes, and other baked goods. Here are her four top tips to keep in mind in order to create perfectly party-worthy cakes and cupcakes.
How to Make Perfect Cakes and Cupcakes
1. The ingredients for cake batters are mixed most efficiently if they are all at room temperature. This is especially important for eggs, which tend to look curdled if added to the creamed butter and sugar mixture when cold. The butter should be at room temperature, but not squishy or shiny.
2. It's better if the milk or buttermilk is not ice-cold, either, but that isn't mandatory. If you remember, let stand at room temperature while the oven is preheating, or microwave at low power just until the milk loses its chill.
3. Cake layers can be baked well ahead of time. Cool completely on wire cooling racks, then wrap them tightly in plastic wrap and freeze for up to one month. (I always have frozen cake layers ready for frosting!)
4. The most common tool for testing a cake for doneness is a wooden toothpick. If the toothpick is inserted in the cake and it comes out clean, the cake is done. But I also like a cake tester, a thin wire skewer that is specific for this job. Store the tester where you can find it easily.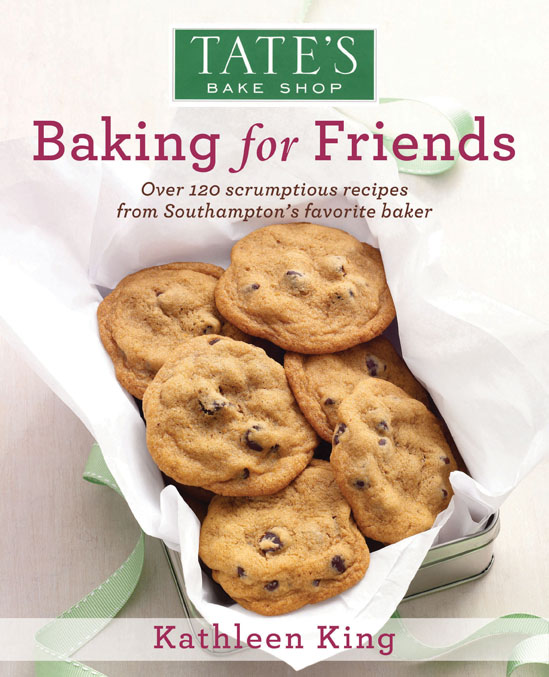 The above tips were excerpted with permission from Tate's Bake Shop: Baking for Friends by Kathleen King ($24.95), which features more than 120 recipes for delicious baked goods, from muffins and scones to a sinfully yummy Chocolate Chip Layer Cake with Milk Chocolate Mocha Frosting.
Also see: