AEROMAX'S HALLOWEEN TOTE-EMS ARE PERFECTLY PRACTICAL FOR TRICK-OR-TREATERS
Related:
aeromax halloween tote ems
,
trick or treat bags
,
expandable halloween candy bags
,
practical trick or treat bag
,
cute trick or treat tote
,
These expandable trick-or-treat bags from Aeromax come in festive designs and are easy to store for next Halloween.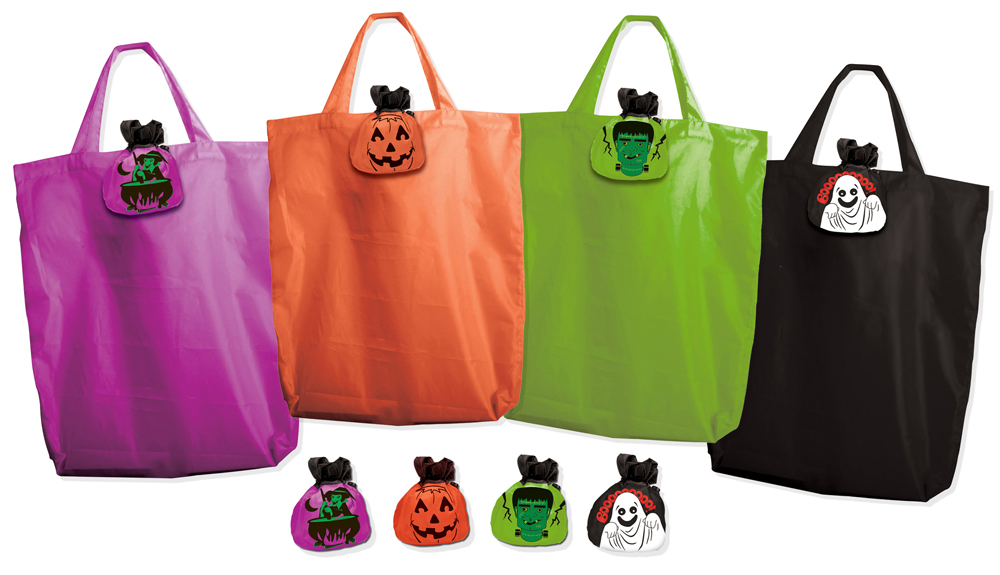 Pull a "trick" on your little monster before the treats start pouring in on Halloween night -- these Aeromax Halloween Tote-Ems come tucked into a pouch about the size of a smartphone that's decorated with a witch, pumpkin, ghost, or monster. Pull the tote out from the pouch and you have a full-sized trick-or-treat bag made of water-resistant material -- much more festive than a pillow case or reusable grocery bag, but not much more costly ($4.95; www.aeromaxtoys.com). And after your little one has collected all the candy he can carry, you can easily pack the bag back into the pouch and stow it away for next year's trick-or-treat.
---
Get Your FREE Indoor Activity eGuide!
---
More PRODUCTS Articles
Holiday Fashions for Boys and Girls
Photographer Behind Humans of New York Releases Children's Book
New Book Encourages Kids to Give Up Halloween Candy
Runnin' Wild Kids Shoes Owner Opens Toy Store
Top 10 Audiobooks for Halloween Season